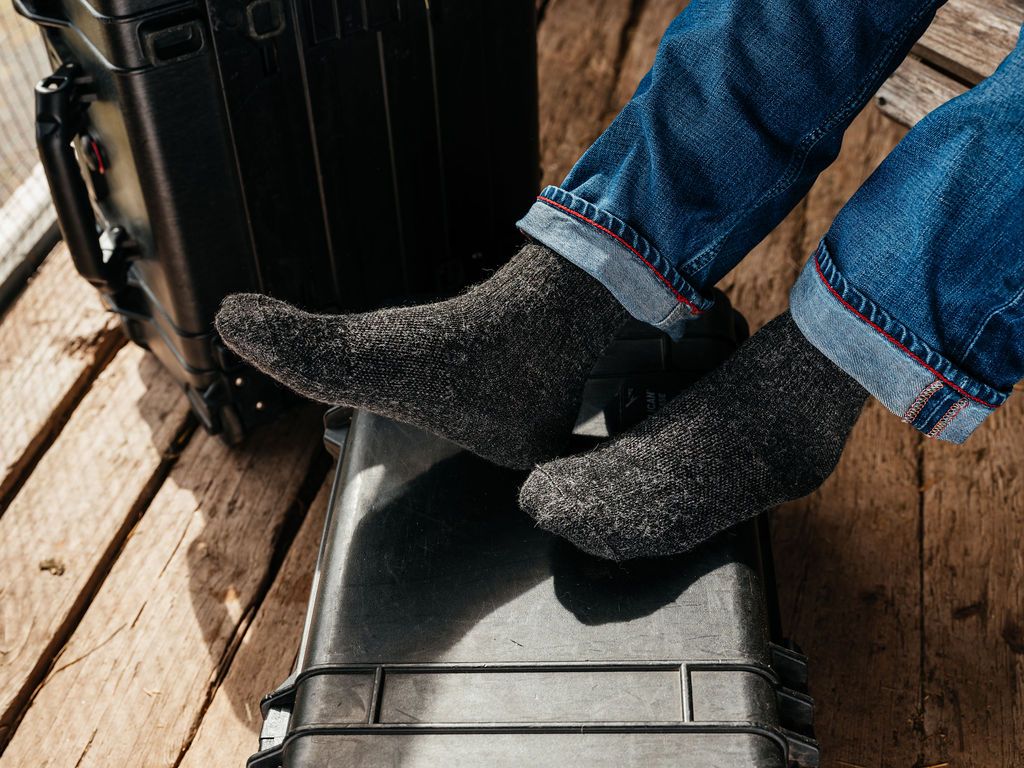 Alpaca Socks - The "Technical"
This sturdy alpaca sock is perfect for hiking, outdoor sports, walking and workwear.  A full cushioned and reinforced sock for maximum performance and comfort!  Made in Canada exclusively for Chetwyn Farms
70% Alpaca, 25% Nylon, 2% Spandex
A word about sock sizing & care - All our alpaca socks are UNISEX unless otherwise noted.    UNISEX - small 5-8, medium 8-11, large 11-13+ CARE:  Gently wash by hand or on gentle machine cycle in COLD water.  Lay flat to air-dry NEVER put an alpaca sock in the dryer.  The heat and moisture will felt the sock!  Consider the use of a "Laundry Bag" to keep socks separate during the wash!

All Our Socks are unisex
Small 5-8
Medium 8-11
Large 11-13+
Alpaca Socks - The "Technical"
The Technical socks
I love my Shed technical socks! I received two pairs as Christmas gifts and I also ordered two pairs as gifts for our eldest son. We are both happy to have warm feet this winter!
Love my socks!
Ordered online some socks for gifts but purchased a pair for myself and love them. Wonderful place to shop and the online order and pick up was super easy and efficient. Support local!!!
Christmas socks
The socks were all perfect; a wonderful addition to my son's Christmas gifts. He'll be all set for a cozy winter.