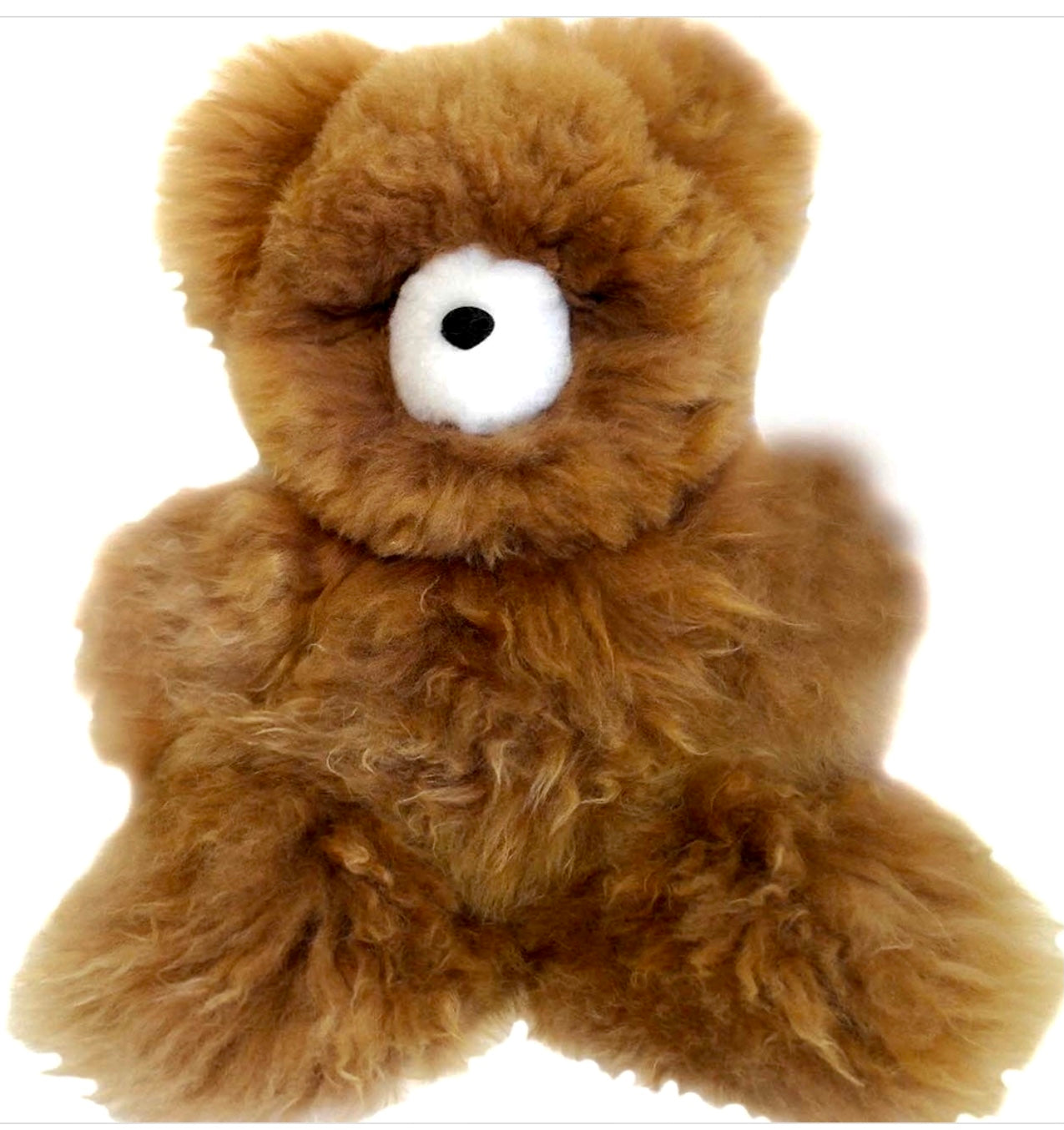 Alpaca Plush - "Chester" "Guilt Free"
Visitors to our farm sometimes (not always) get a chance to pet one of our alpaca.  These delightfully fluffy alpaca are made from alpaca fleece by master fur experts who since 1979 have been creating each one with unique  personalities!
The "Chester" is the perfect size for cuddles!  
Assorted fawns/creams and whites as available.  If you have a specific colour request email and we will do our best to match it!
Enjoy this truly artistic, hand-made and super-sized alpaca teddy bear - sure to be treasured!
One-of-a-kind  exclusively for Chetwyn Farms.
Alpaca Plush - "Chester" "Guilt Free"
Chester
This alpaca teddy bear is my granddaughter's favorite. We had to get a second so she would never be without!!