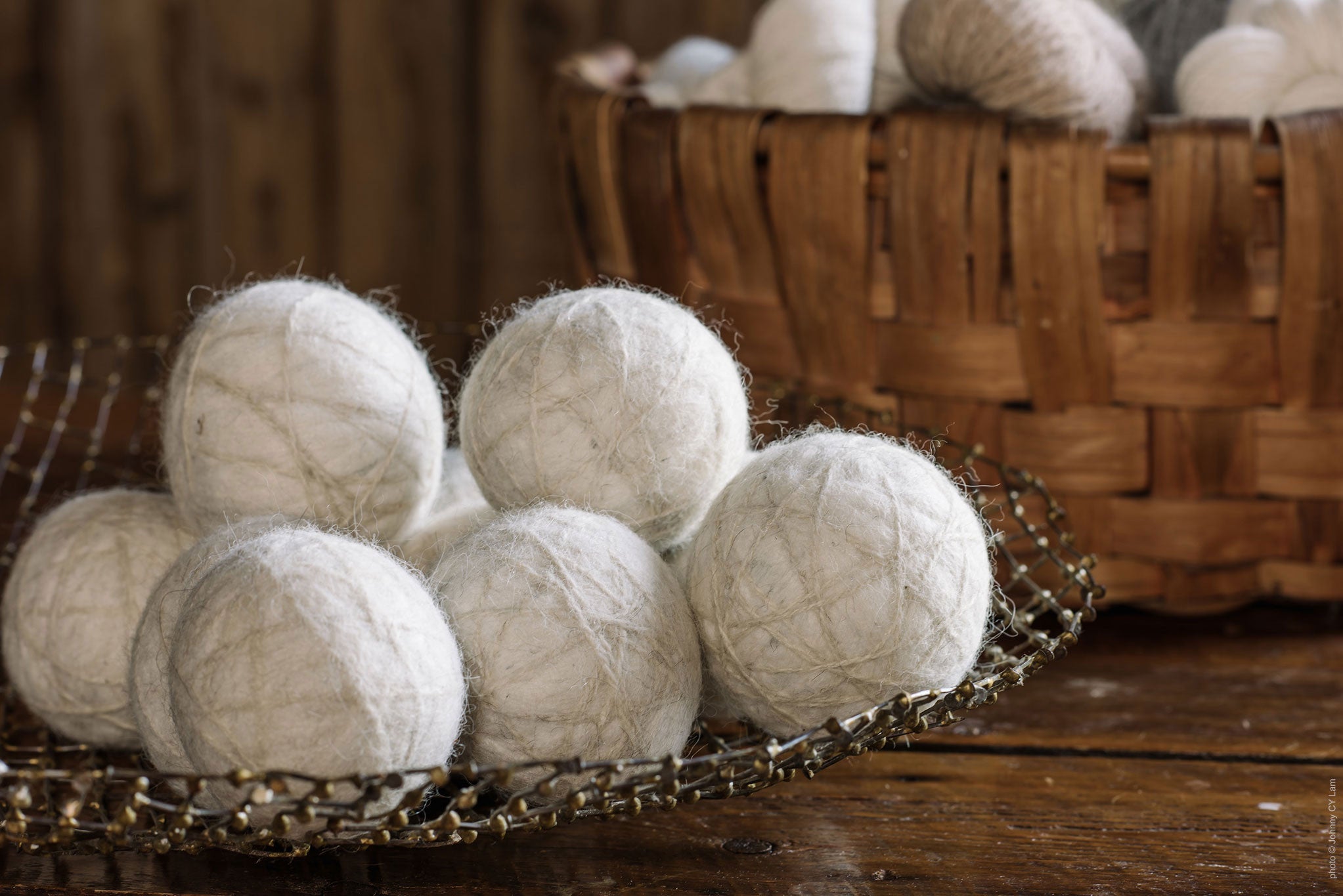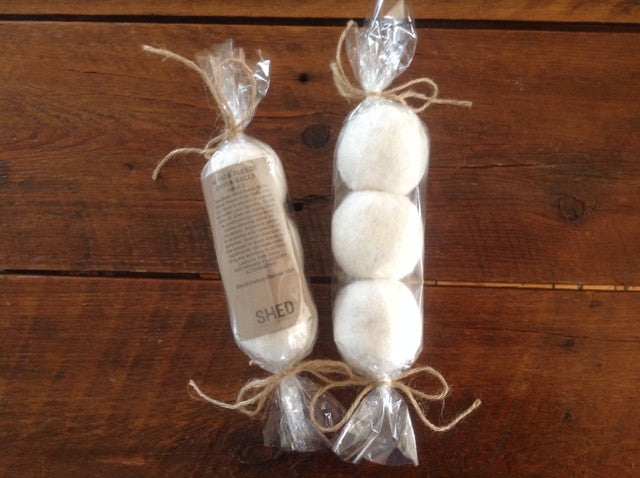 Alpaca Dryer Balls (set of 3) 100% alpaca
When fleece is sorted on our farm in Prince Edward County some is not suitable for yarn so we make it into a range of felted products including these dryer balls! 
Toss the balls into your dryer to absorb moisture and soften your laundry. Dryer balls cut down on dryer time by continuously separating clothes to allow for better air circulation.
Alpaca is gentle on all fabrics and contains no perfumes dyes or chemicals.
Use instead of dryer sheets to significantly decrease static cling and wrinkles in clothing.
* NOTE - these dryer balls come from our fibre mills at various times of the year and may vary in colour combinations. Lasts for 100+ loads
ECO FRIENDLY HAND-MADE LAUNDRY ALTERNATIVE!
Alpaca Dryer Balls (set of 3) 100% alpaca
Great Balls of paca
Love them. Clothes are wonderfully soft
Great Product
Very good quality. Work effectively.
The perfect gift!
I've been a big fan of dryer balls for years! SHED alpaca balls are the fluffiest!
Excelleny
Love my new dryer balls. I do find they fluff up my towels very well and keep the static out of items. Delivery was very quick.
Next level laundry
These are fab laundry balls! I've used others in the last, but never alpaca. I do think they speed up drying, and they have a cute look to them if you were storing them outside the dryer! Arrived quickly. Makes a great gift, too.