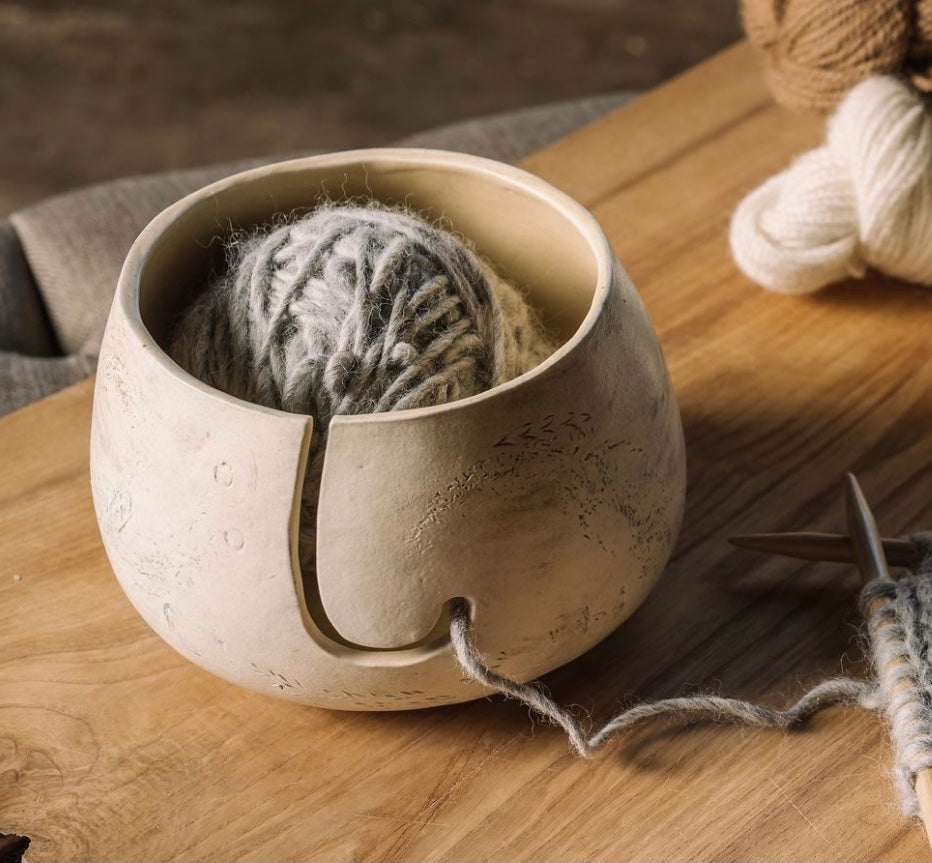 Alpaca or Wool Yarn Bowl - Hand-built by Andrea Piller
We LOVE to use yarn bowls that are practical, functional and sculptural.  Not all are bowls are created equal.  
Hand made by Andrea Piller in Prince Edward County.  Her vessels and sculptures are inspired by interpretations and translations of found material and vistas. 
Three holes are positioned for multi-yarn knitting, while the single larger"hook" provides ample room for the thickest of yarn including bulky and lopi weights. Full flat-bottom and a significant weight keeps the bowl from moving while in use.
Keep it on the shelf as a sculpture/object and enjoy everyday!
Alpaca or Wool Yarn Bowl - Hand-built by Andrea Piller