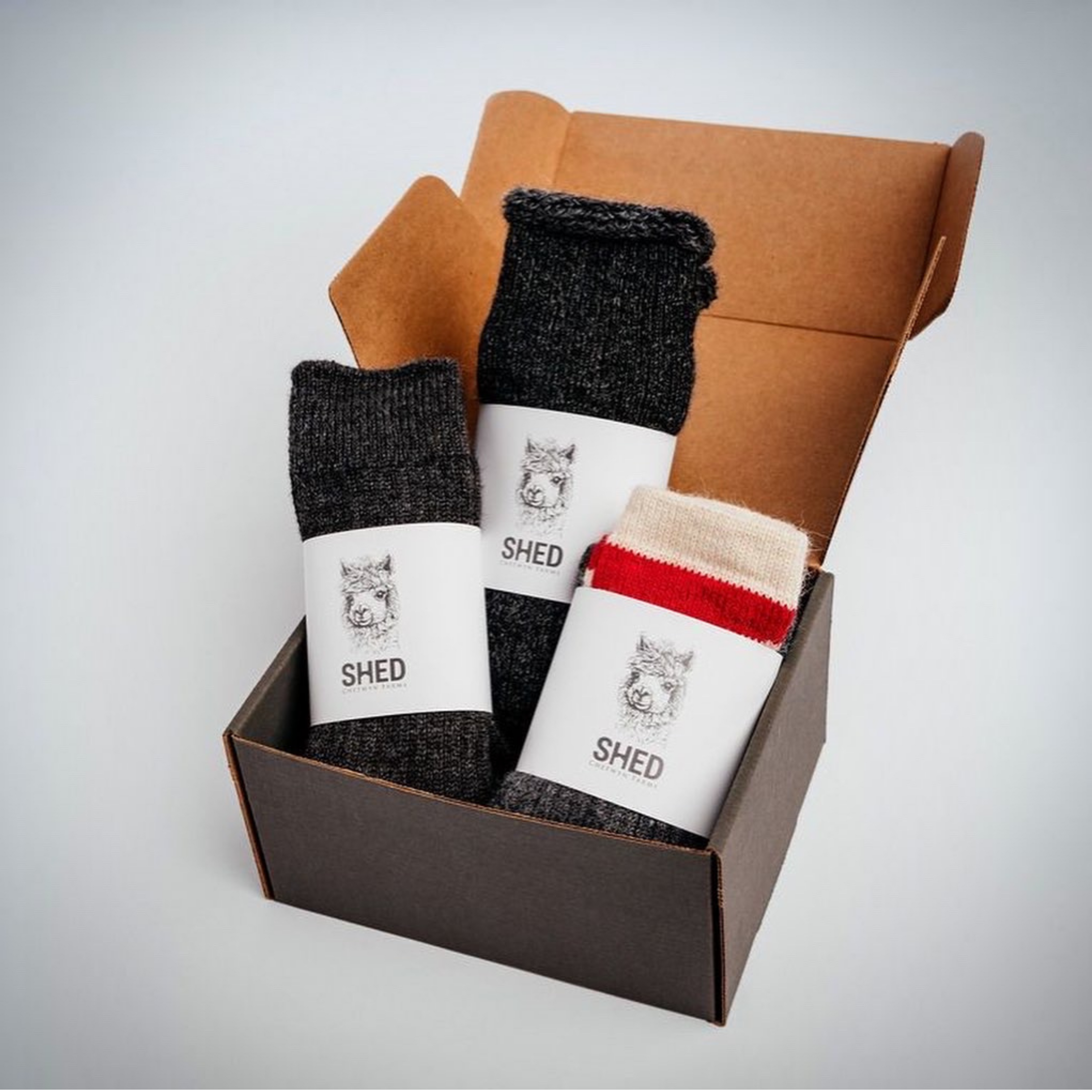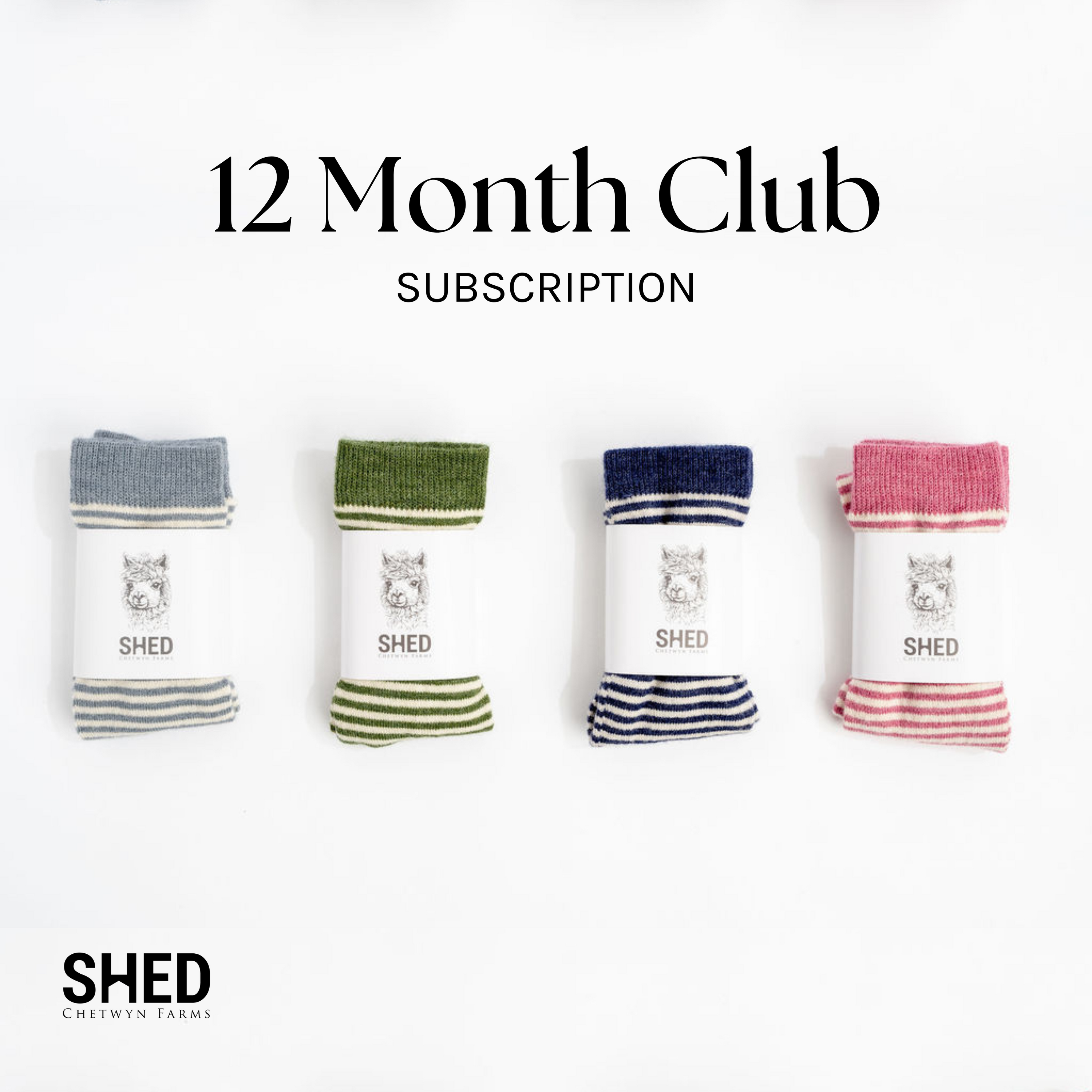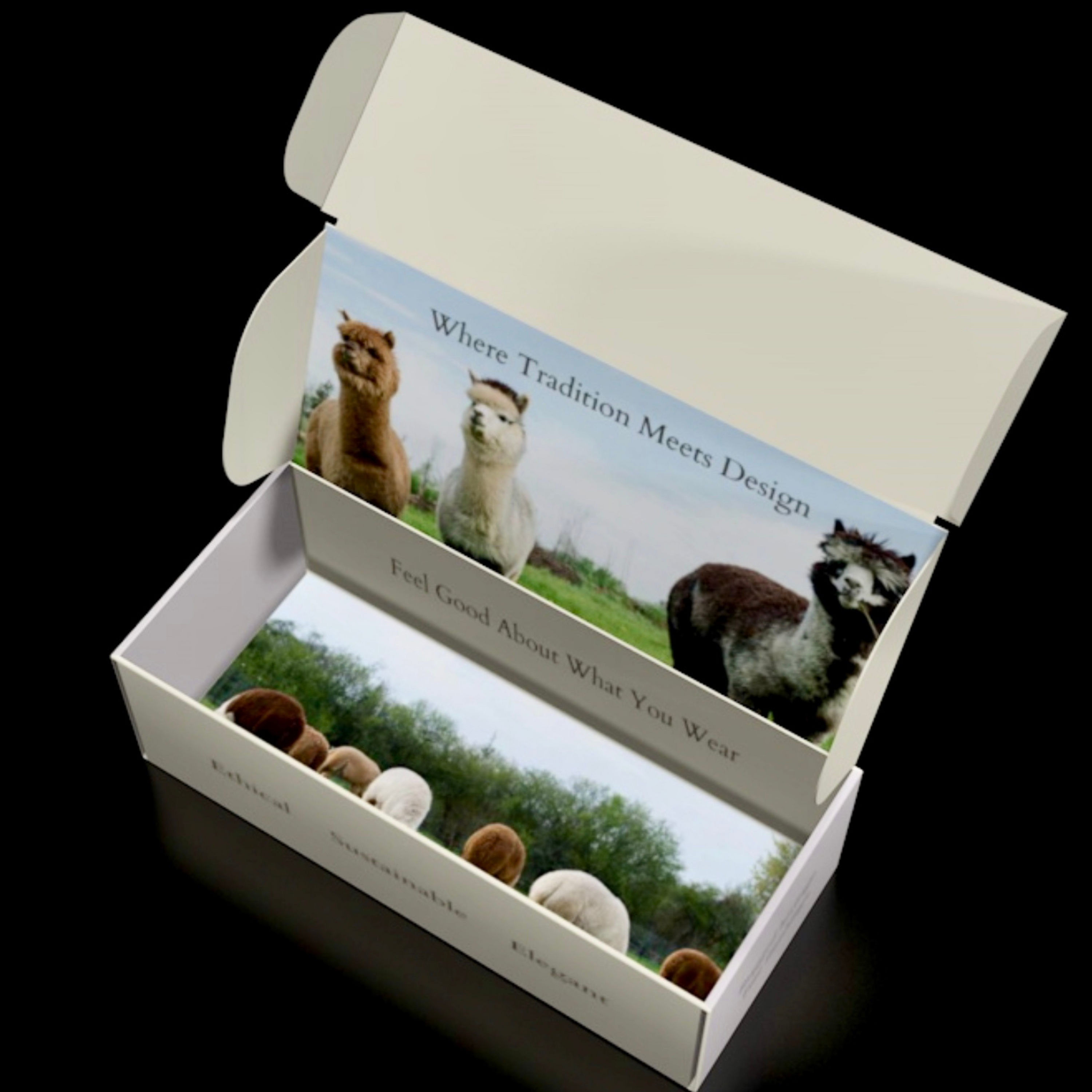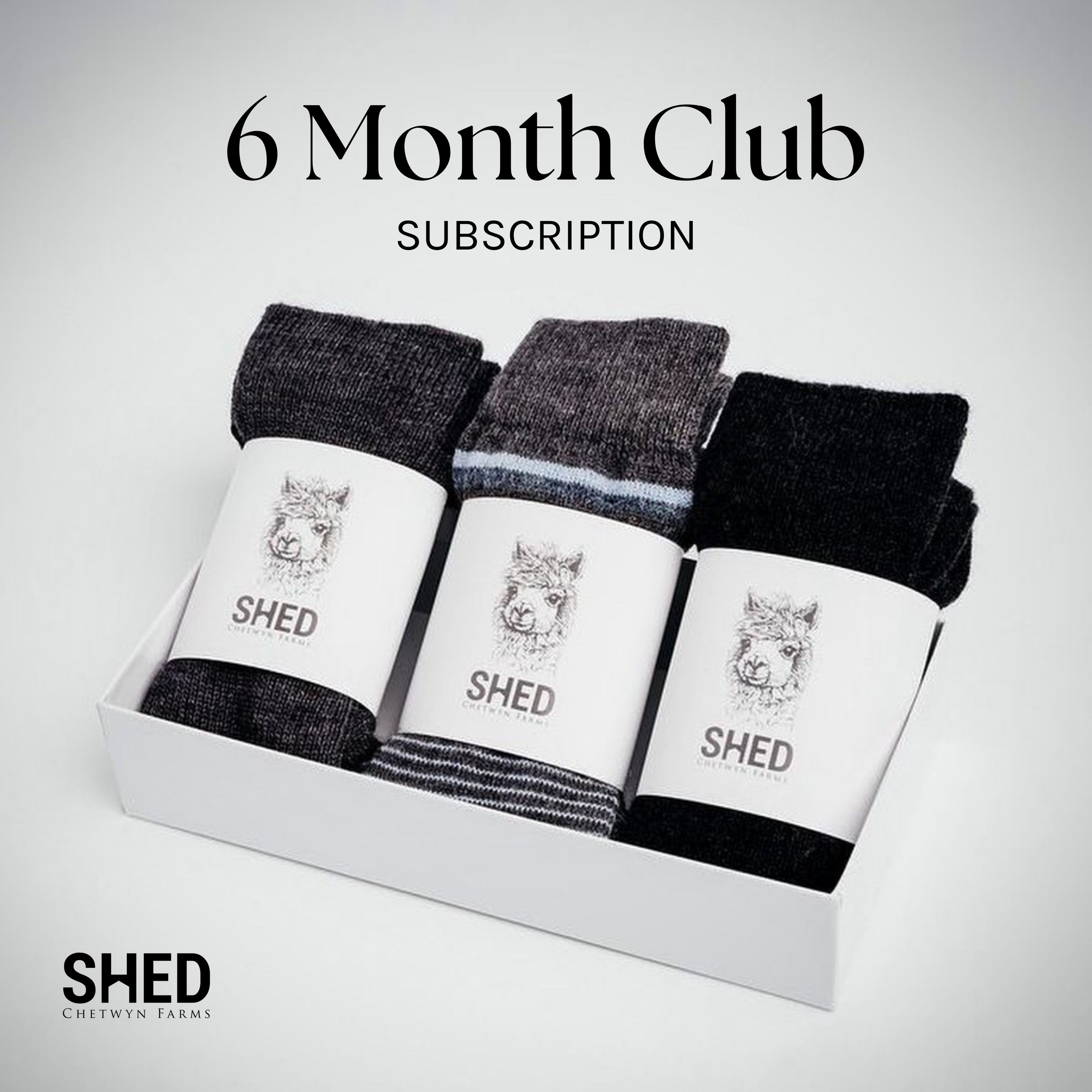 Sock of the Month Club
$209.00
Regular price
$266.00
off
Our NEW Alpaca Socks of the Month Club is a premium sock sampler subscription, perfect for all sock lovers! Pamper your feet, protect them, wrap them in an insulating cocoon of alpaca and discover your favourite pair. Sustainably made, with love and care, these boxes are the gift that keeps giving. Simply choose the option that best suits you and we take care of the rest, including shipping in a sturdy box suitable for gift-giving.
Alpaca socks aren't just for fall and winter, we delight customers with alpaca socks for every season.  From classic dress-socks, trekking & hiking socks, work socks, play socks, even socks specifically designed for diabetics & those suffering from foot neuropathy, we have the perfect pair. Be the first to receive socks before they go on sale to non-members.
Alpaca farming and the production of alpaca socks are both sustainable and eco-friendly. We don't want to add paper, plastic and excess gas when sending you one sock a month. Instead, we will ship 3 pairs of socks, two times (6 month club) or 4 pairs of socks, 3 times (12 month club) roughly every 90-120 days. 
BONUS! Our Sock of the Month Club comes with a sample bottle of Eucalin laundry wash AND a Sock Sack - perfect for keeping alpaca socks separate from others in the washing machine! PLUS, club members save 10% on future orders of any other sock styles for the duration of your club membership with free shipping. 
Be the first to experience new styles and enjoy the cozy 4-season comfort alpaca provides. If you don't like a pair that you receive, simply alert us and we will set up an exchange with your next shipment. 
Our Alpaca Socks are; 
Made here in Canada or from our partner farms & designers in other producing countries

Made from pure alpaca wool and microfibers (for increased durability & easy care)

Guaranteed to be more alpaca wool in each pair of socks than any other components. 

Smooth toe seam with formed and reinforced heel & toe box 

Soft cuff opening is gentle on legs

Unisex sizes according to boot/shoe size
A word about sock sizing & care * ALL of our alpaca socks are UNISEX unless otherwise noted. UNISEX - small 5-8, medium 8-11, large 11-13+ 
CARE:  Gently wash by hand or on a gentle machine cycle in COLD water. Lay flat to air-dry NEVER put an alpaca sock in the dryer. The heat and moisture will feel the sock! Consider the use of a "Laundry Bag" to keep socks separate during the wash!
Sock of the Month Club
$209.00
Regular price
$266.00