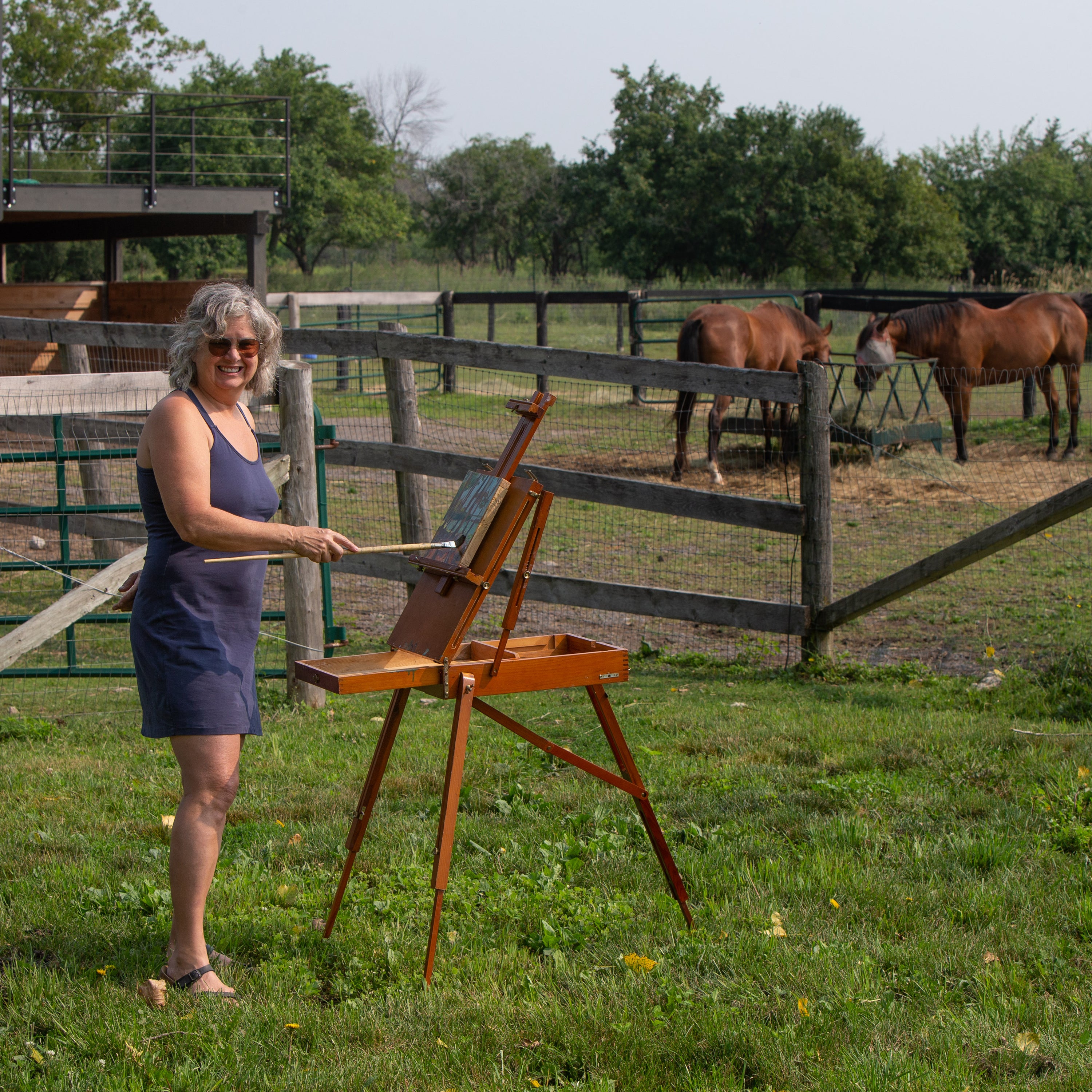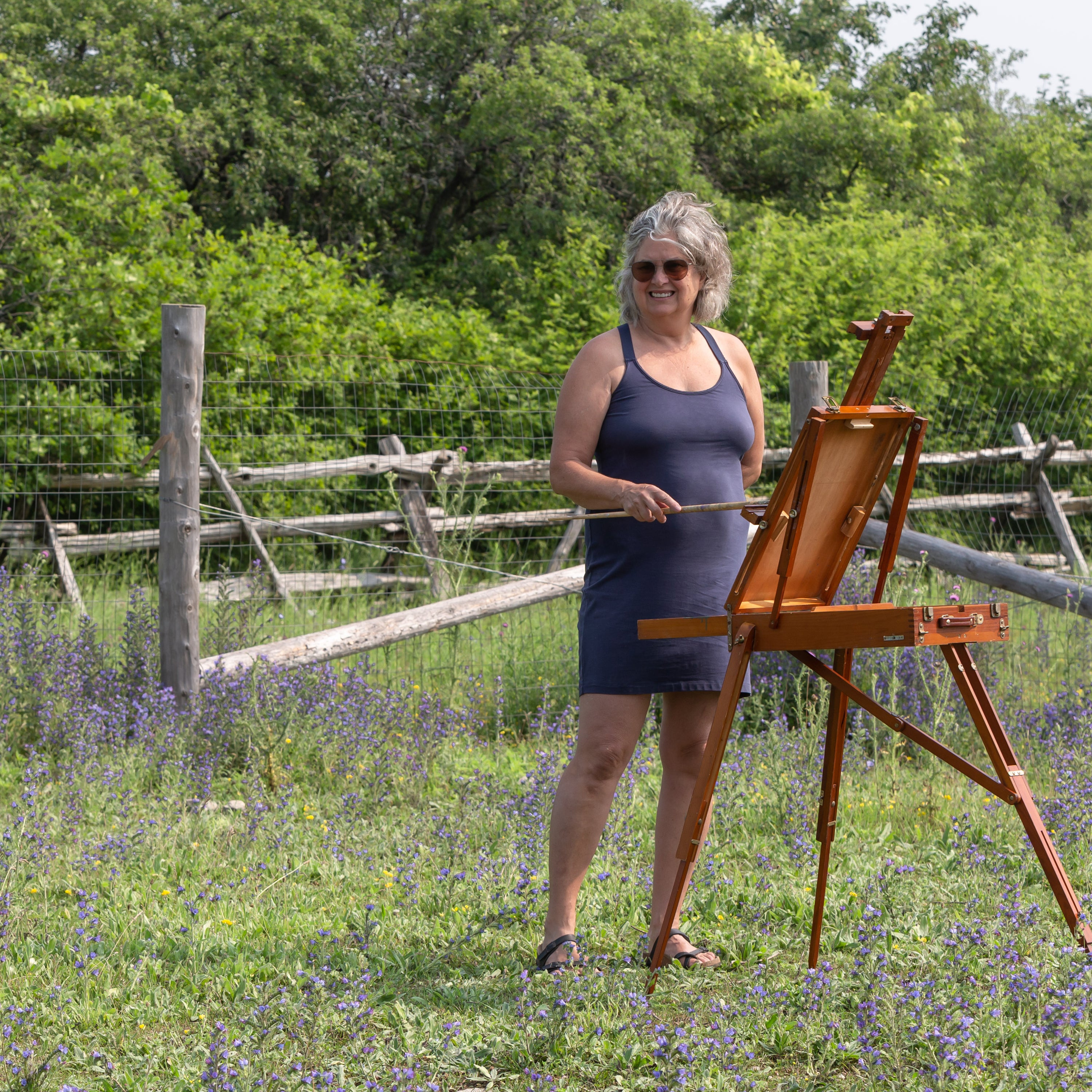 Workshop - Painting - "Moods of the County" Plein Air Abstraction with Pamela Mayhew
 Slow down and settle into a truly unique art experience on our alpaca farm in the heart of Prince Edward County.
Moods of the County / Plein Air Abstraction
Saturday October 7/23 10am-3pm with Pamela Mayhew
Loosen up and absorb the shapes and "Moods of the County" landscape with  Pamela Mayhew, award winning Canadian artist and professional arts instructor.
In this Plein Air Abstraction workshop we will be spending our day in the landscape at Chetwyn Farms. Pamela will help you to see shape, form, colour and light within the landscape. Wearing a lens of compositional observation she will then guide you in abstracting the landscapes that lays before you.
Your three "oil sketches" may be finished or perhaps a study for larger pieces. Either way you will enjoy spending time in the landscape; simplifying, observing and learning the method of abstraction.
Session ends with sharing feedback and open discussion in the Studio Loft on the farm.
This workshop is suitable for beginner's level of painting with some skill and desire to paint from observation in an abstracted manner. Workshop fee includes artist panels, Alpcaca Encounter & complimentary coffee & tea.
Student Supply List: basic oil painting kit of white, paynes, grey and the three primary oil colours & selection of brushes.

Included in Workshop Fee:
2 gessoed panels 8"X10" & 1 panel 16" x 20"
Alpaca Encounter a guided tour of the alpaca farm & complimentary coffee & tea.  Bring your own lunch or….
Lunch Option:  We have partnered with Picnic Catering in PEC to provide healthy lunch-boxes including beverage and desert for an additional fee.  When selecting please choose Workshop PLUS to include your picnic lunch which will be delivered to our farm for lunch break.  (See menu and choose your options by adding it to the notes section when placing order.)
*Note:  This workshop is limited to age 16+ and size of group is strictly capped at 8 students.  
There is no refund or reduction in the fee for missed classes or cancellations.
You are welcome to pass along your  paid workshop space to a friend.
Please dress for the weather, if its raining we will move into the century bank-barn on the farm.  
Ask us about private private sessions for groups of 8 or more
Photo credit Graham Keenan 
Artist Bio
Pamela Mayhew is an abstract landscape painter with studios in both Prince Edward County and Newfoundland. She interprets the beauty and vastness of landscapes with an eye to abstracting the essence of a view rather than a tighter realistic vision. In this abstraction and mode of observation she creates a sense of place and moment.
Visit The artists website wwwpammayhewstudio.com
Workshop - Painting - "Moods of the County" Plein Air Abstraction with Pamela Mayhew