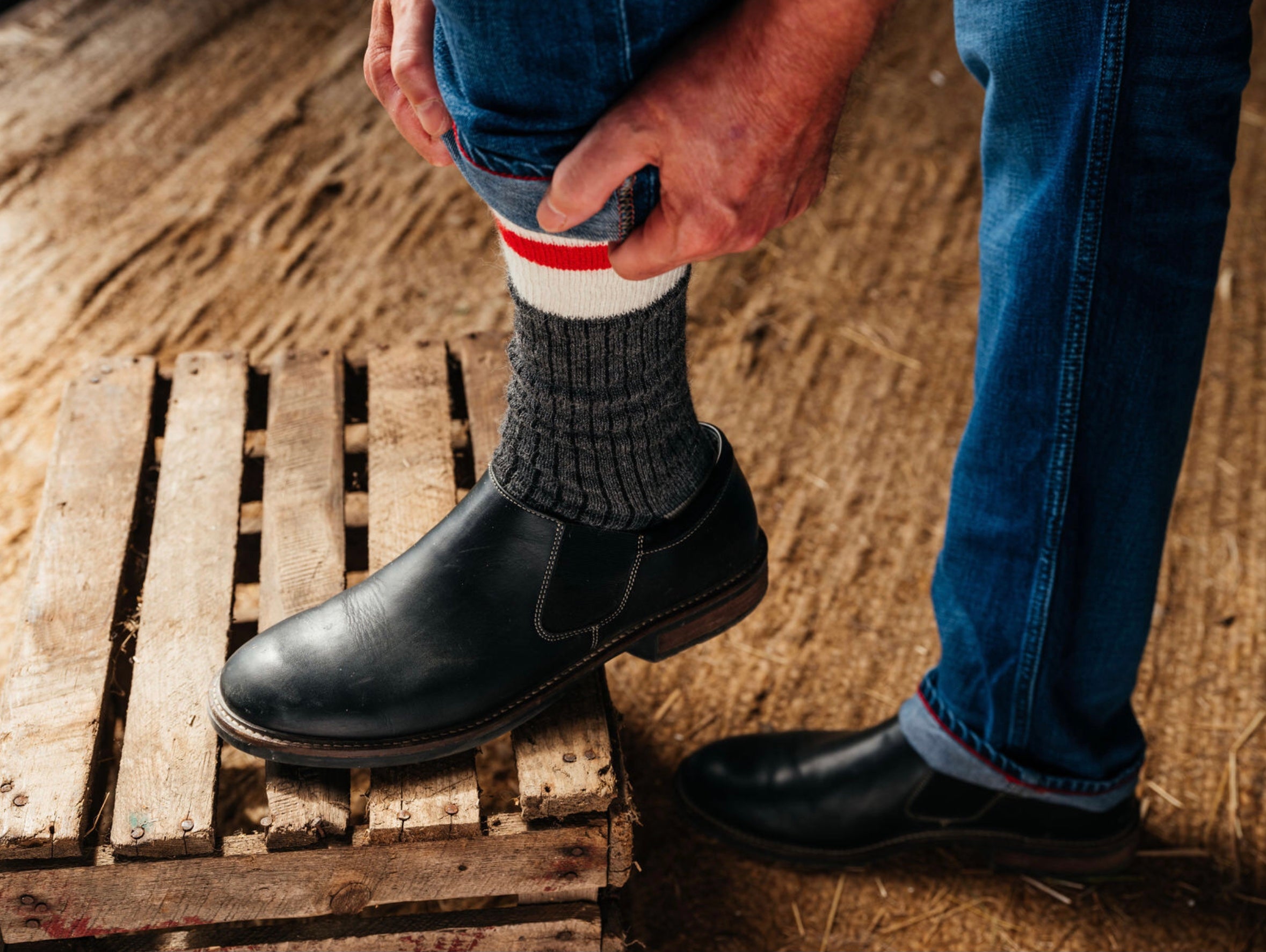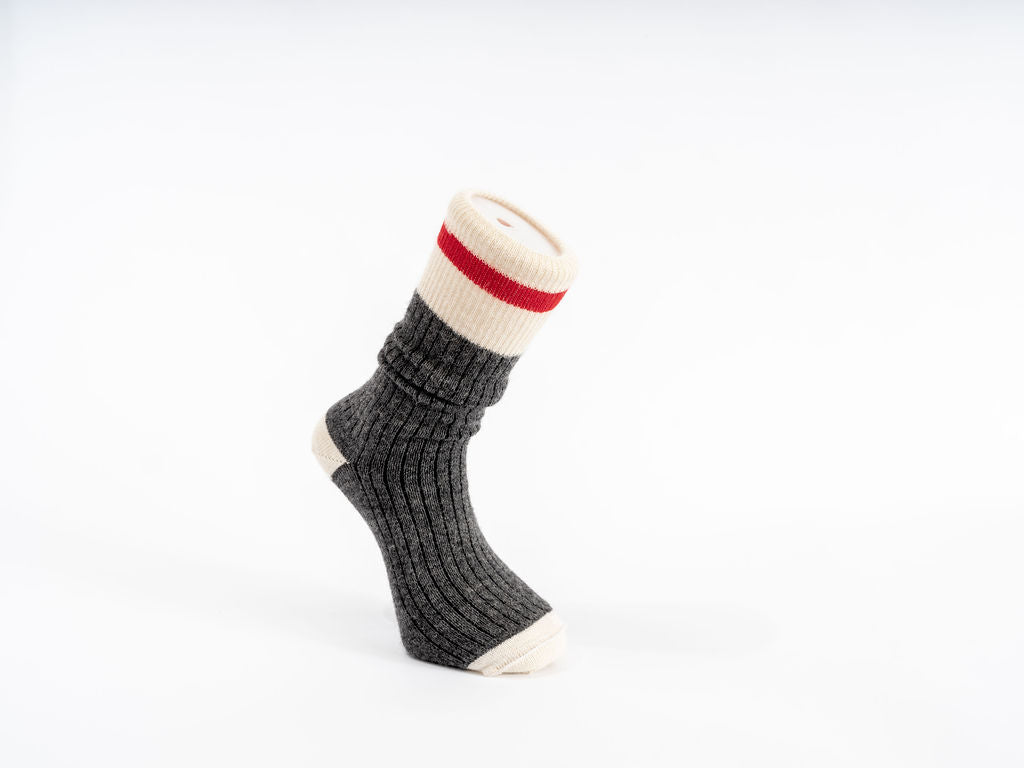 Alpaca Socks - The "Wellington" Work Sock
This heavy-duty alpaca work sock is eco-friendly, hypoallergenic with a soft but durable finish.   Did we mention warm too?  Much more insulating properties than the good old wool work sock without the itch or the bulk!  Iconic "Sock-Monkey" red and cream colour combination.  Made in Canada exclusively for Chetwyn Farms.
75% Alpaca, 23% Nylon, 2% Spandex
A word about sock sizing & care - All our alpaca socks are UNISEX unless otherwise noted.    UNISEX - small 5-8, medium 8-11, large 11-13+ CARE:  Gently wash by hand or on gentle machine cycle in COLD water.  Lay flat to air-dry NEVER put an alpaca sock in the dryer.  The heat and moisture will felt the sock!  Consider the use of a "Laundry Bag" to keep socks separate during the wash!

All Our Socks are unisex
Small 5-8
Medium 8-11
Large 11-13+
Alpaca Socks - The "Wellington" Work Sock
Favour for a friend
My friend was so happy to have another pair of these amazing socks. Warm and comfy in her Hunter boots. Happy to pick up this order for her.
Working with the staff of the shop was great! Will purchase here again for sure.
Christmas gifts
My purchases are christmas gifts, therefore I have no fed back at the present time on the quality of your products. Loved you farm and store! I wasn't able to choose no rating above.
Alpaca socks
These are wonderful socks! The 70% alpaca is a huge difference compared to the 40% I bought elsewhere, they are so much softer. I would highly recommend them!
I love the socks they are soft and warm!
Definitely my favourite..
I'll be buying more...