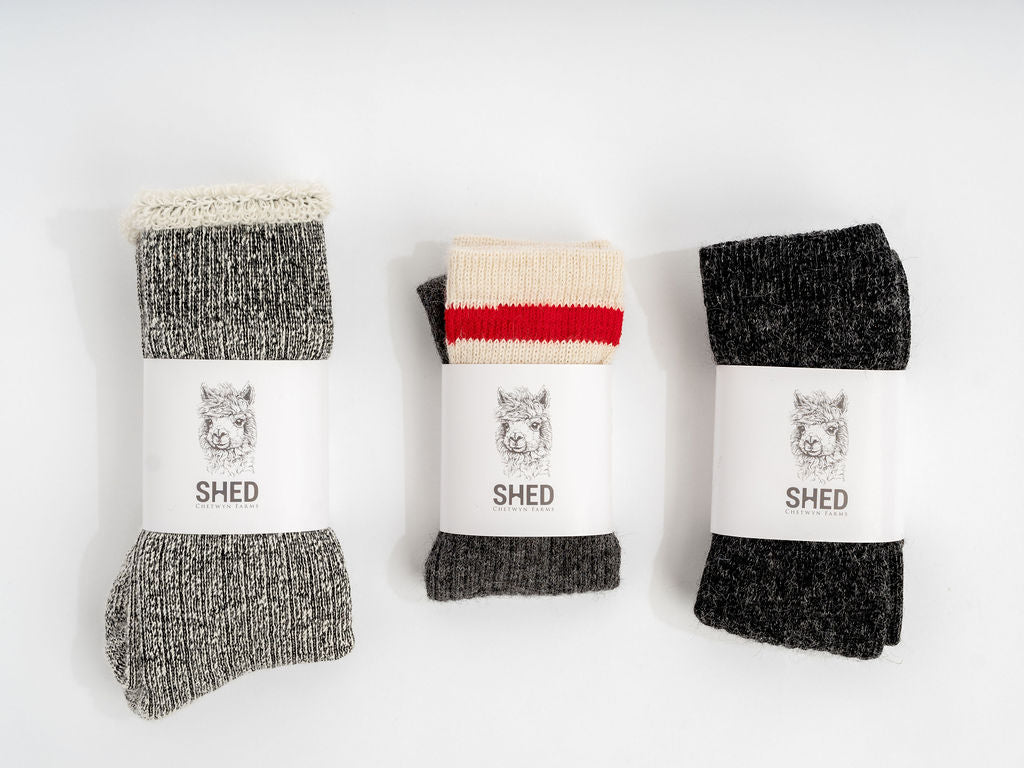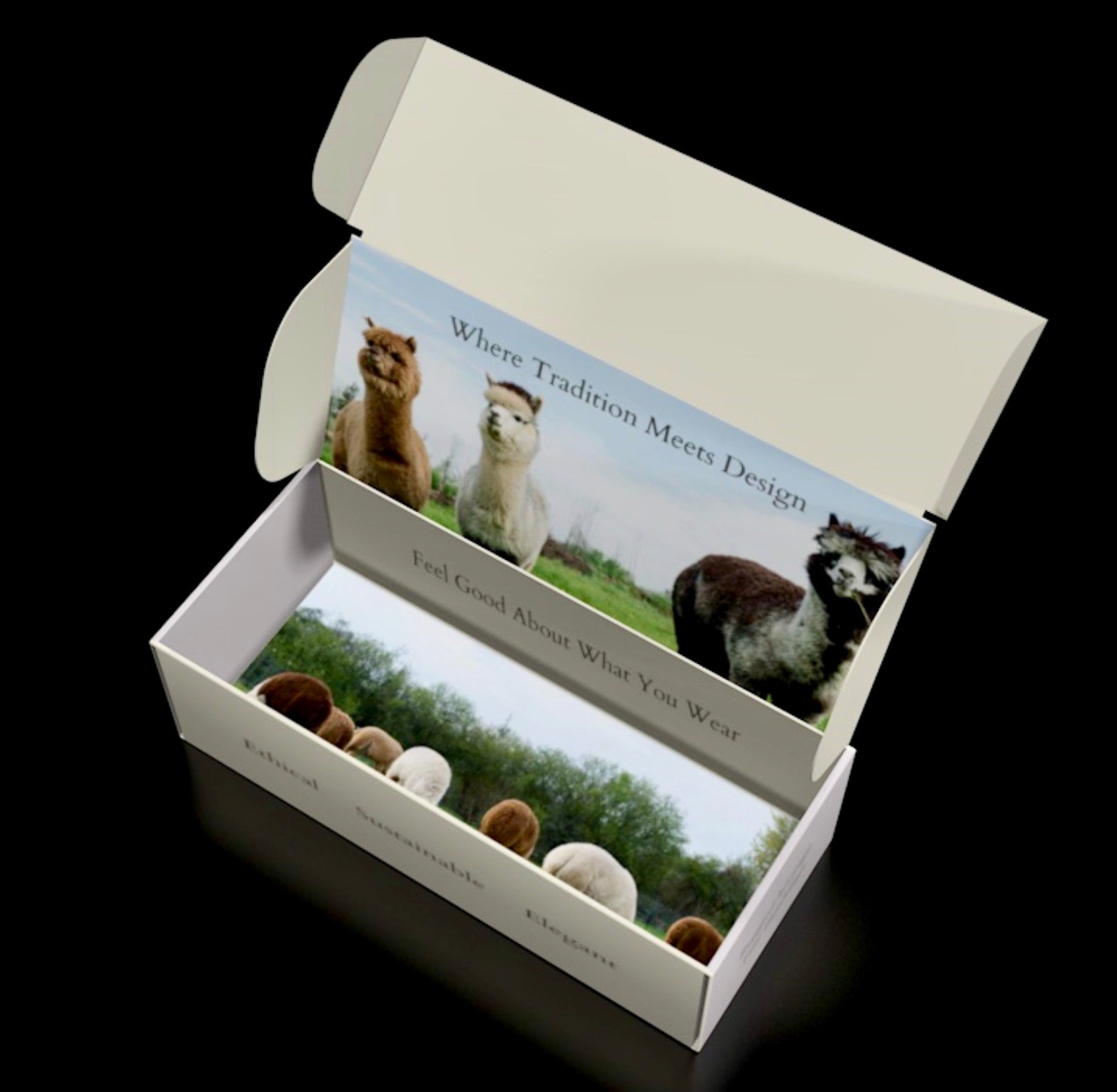 Alpaca Socks Gift Sets - Outdoor Enthusiast
We have packaged our best-selling socks according to themes in boxes suitable for gift-giving. Perfect for any sock enthusiasts who appreciate warm alpaca socks! Over-wrapped for shipping to allow for gift-giving.  BONUS - 1 Sock Mesh Bag included in all Sock Box Gift Set!
Outdoor Enthusiast: 1 pair Work-Sock, 1 pair Terry Sock*, 1 pair technical
*Terry sock shown in light grey but may be substituted with charcoal
A word about sock sizing & care - All our alpaca socks are UNISEX unless otherwise noted.    UNISEX - small 5-8, medium 8-11, large 11-13+ CARE:  Gently wash by hand or on gentle machine cycle in COLD water.  Lay flat to air-dry NEVER put an alpaca sock in the dryer.  The heat and moisture will felt the sock!  Consider the use of a "Laundry Bag" to keep socks separate during the wash!

All Our Socks are unisex
Small 5-8
Medium 8-11
Large 11-13+
Alpaca Socks Gift Sets - Outdoor Enthusiast
Cozy Comfort!
Love my new socks!
They fit perfectly and are super soft!
No more cold feet in Québec!
Those black socks are the best. I started with one pair I'm now with 3. No other kinds come close as to the warmth they give me. I wash mine in the delicate cycle of the washing machine and they are as good as new once dried by hanging them on a rack for 24 hrs. Love them. Thks Shed no more cold feet for me.
Warmth
I split up the package between family members and they all love them. My son wore them to work and they keep his feet dry and are very warm, better than merino wool
3 kinds of socks in the package
The thick ones I do love a lot. The 2 other ones I like but I find they are a bit too tight on the leg. Hopefully they'll loosen up a little. Fortunately they are warm which is a good thing. I will re-order.
Great service, great product
Our order arrived quickly and well packaged. We ordered the Technical socks and the Terry socks. They are cozy and warm without being overly bulky. Sizes seem to be accurate.