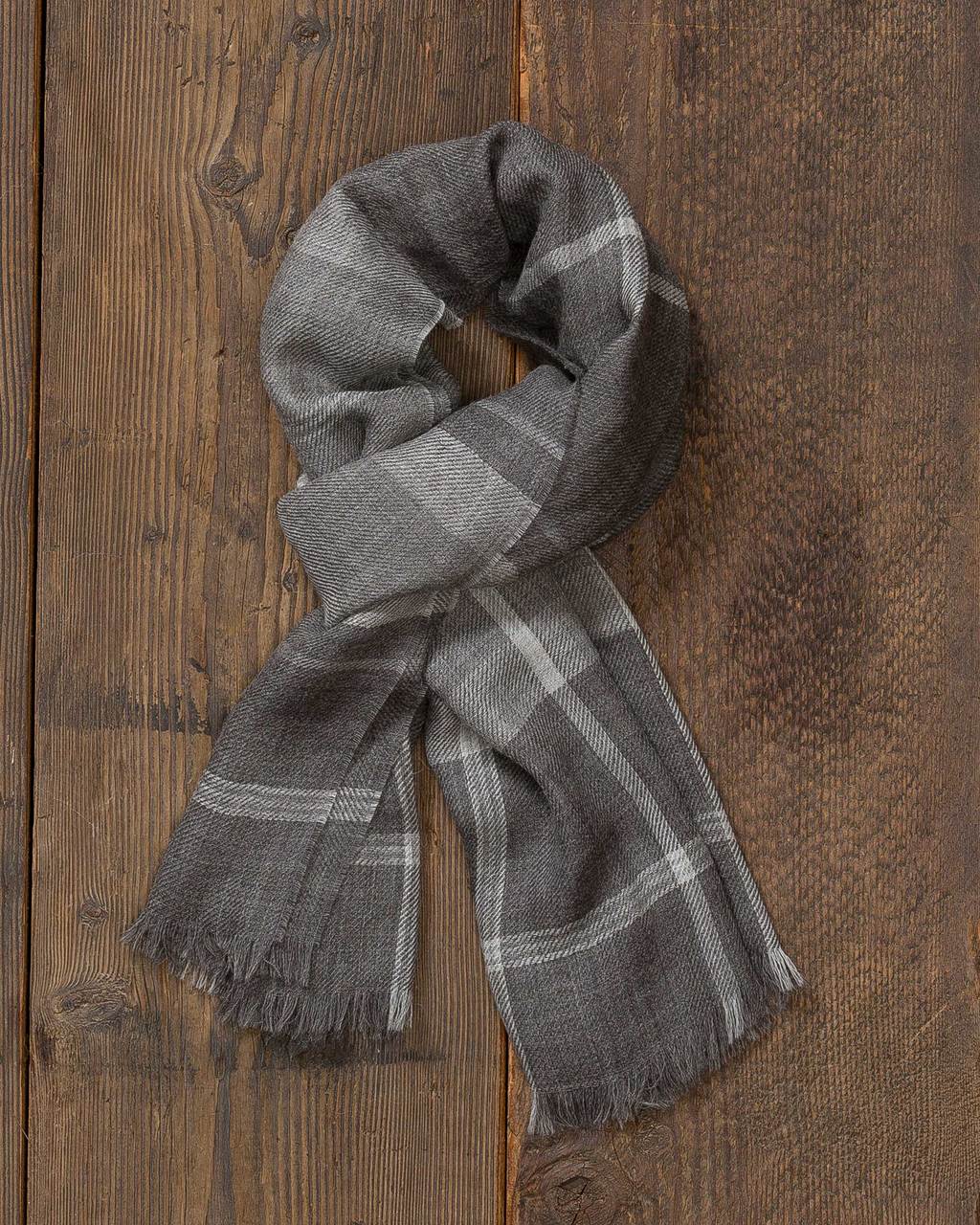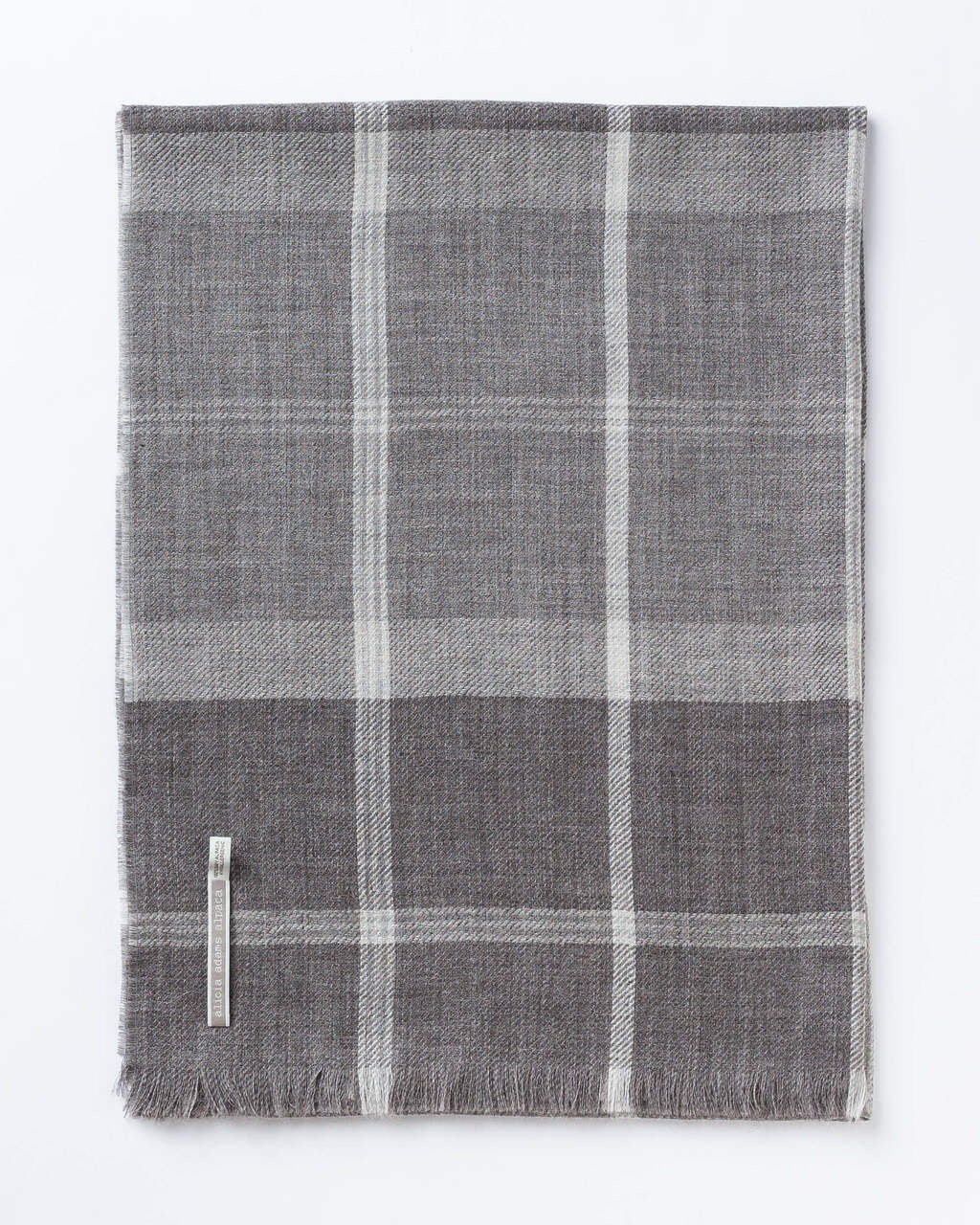 Alpaca Scarf - "The Demorestville"
The Demorestville Scarf is a neutral, lightweight monochromatic plaid scarf with eyelash fringe. It's oversized, which creates a casually luxurious effect. Pair it with soft denim, a cream t-shirt and boots on warmer days or a cozy sweater in fall or winter.  

Dimensions: 28 in. x 79 in.
Alpaca Scarf - "The Demorestville"