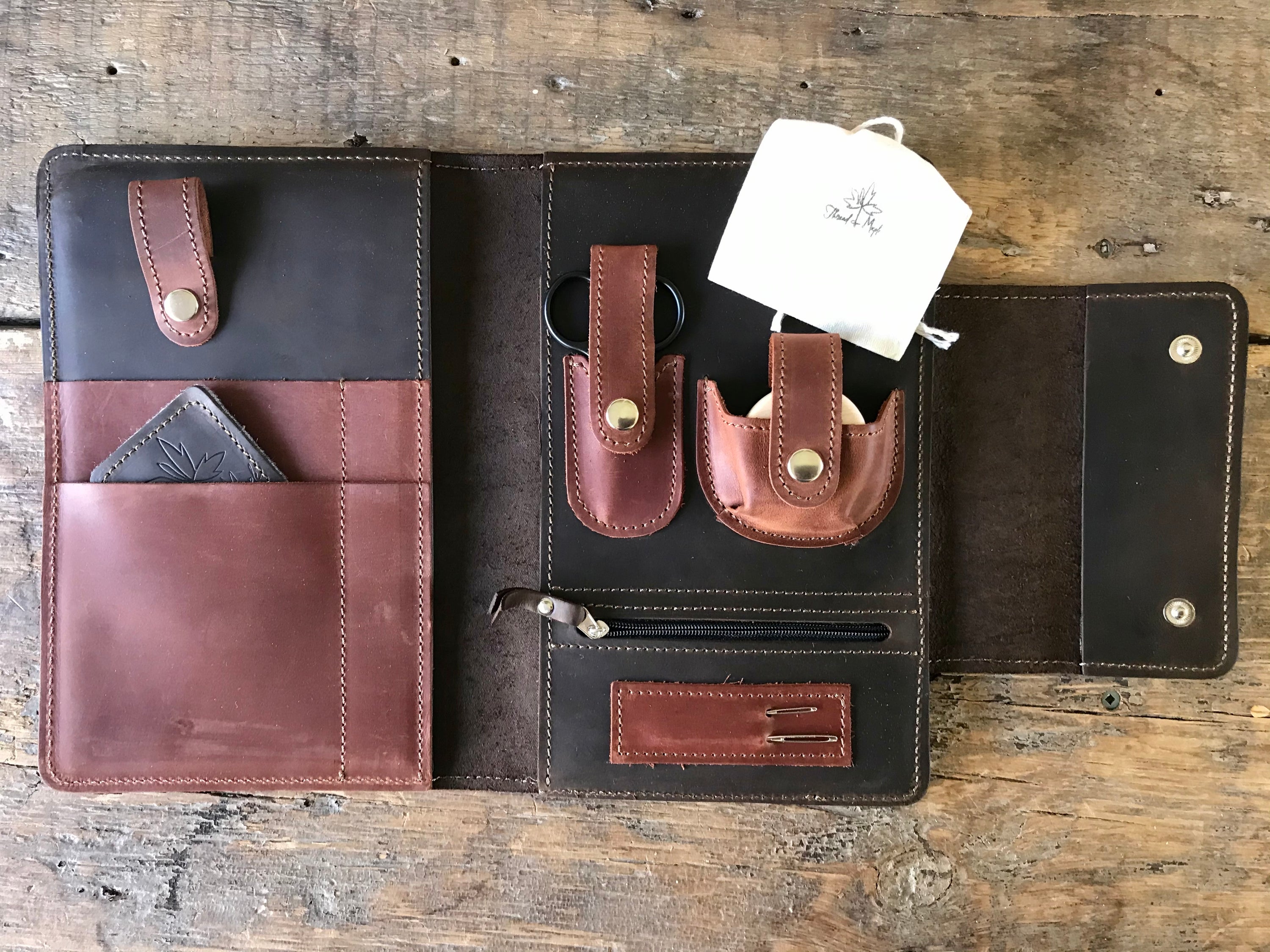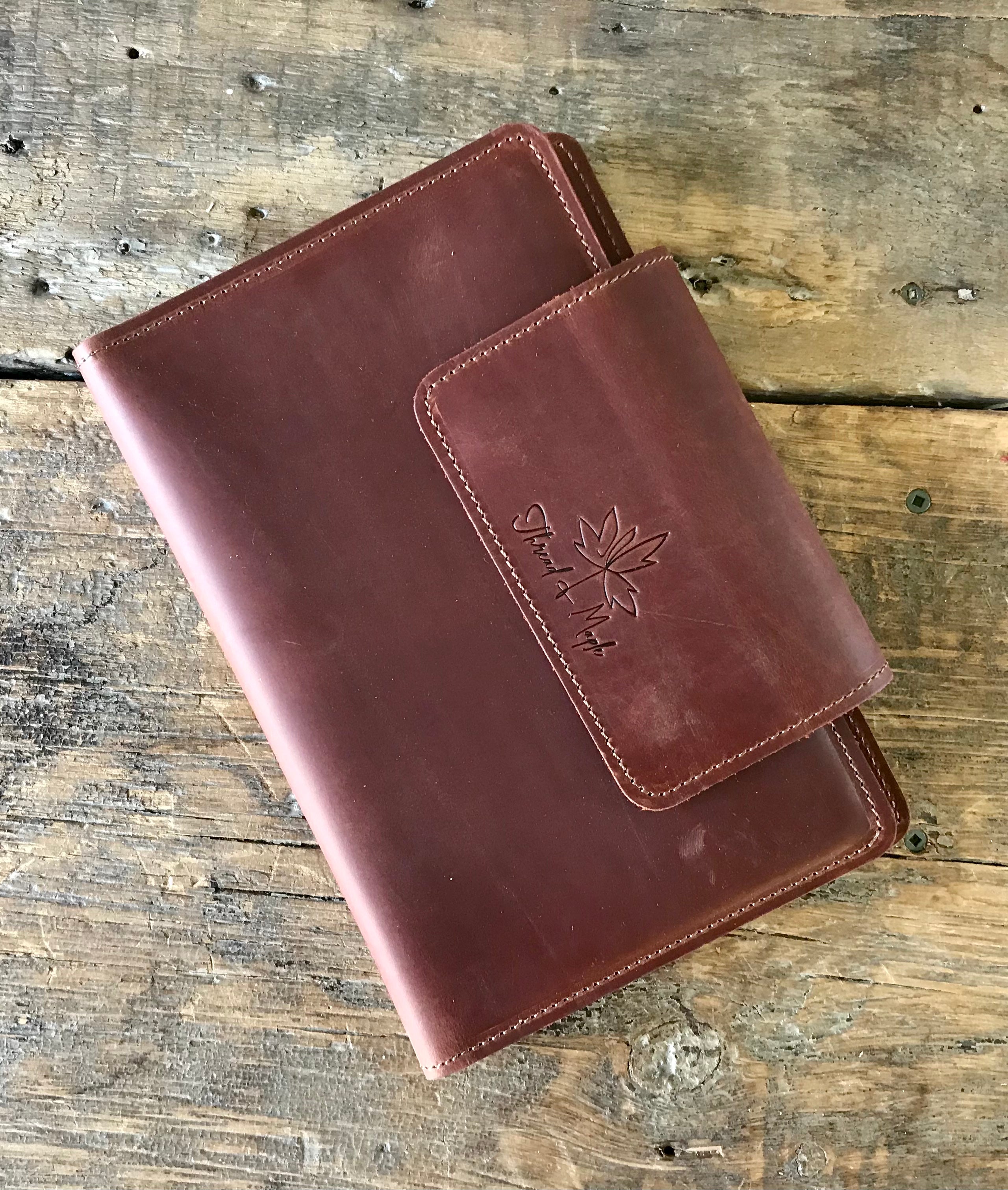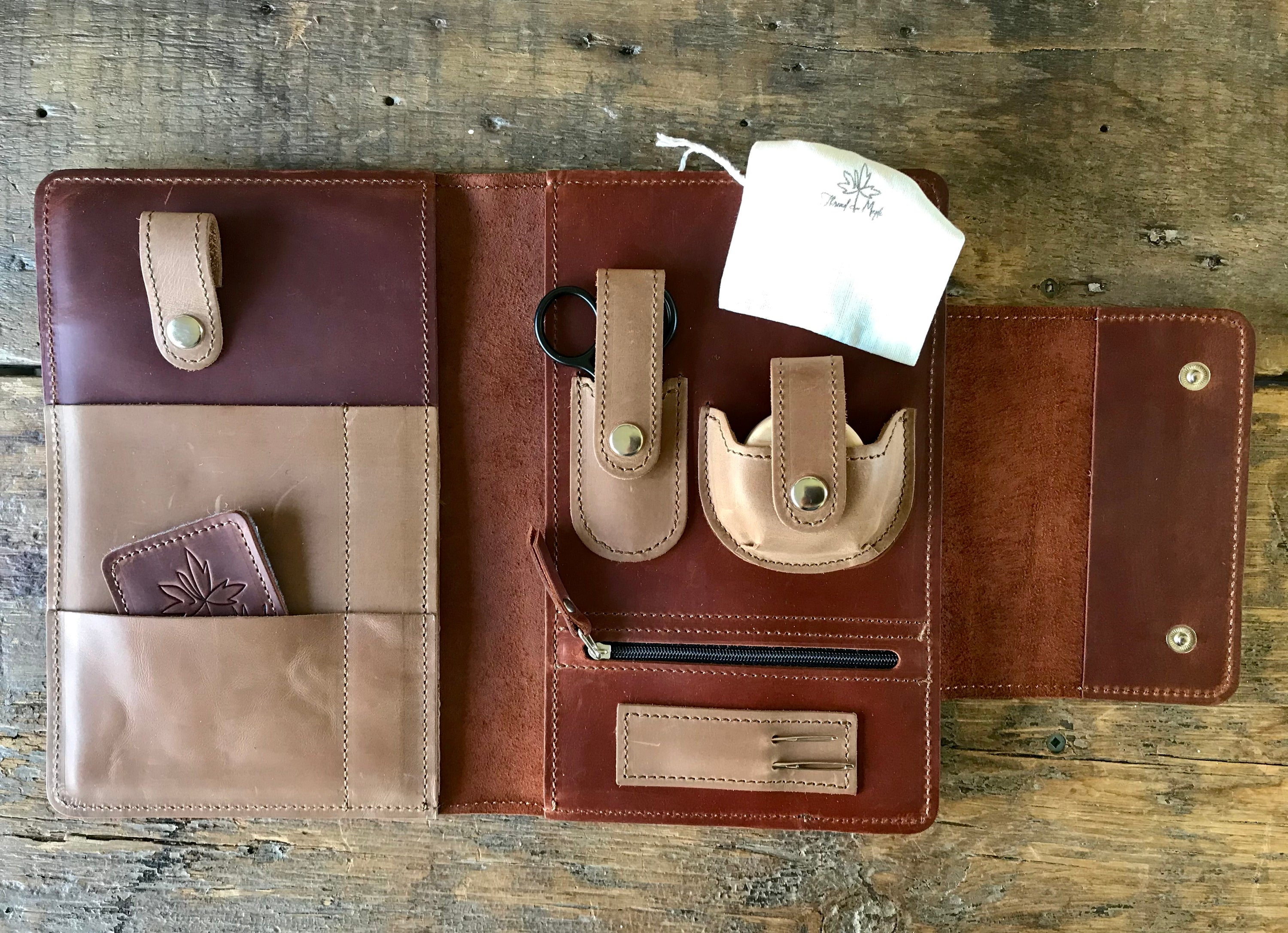 Knitting Notions Clutch - Complete set with tools
As you open this beautiful case, it brings the feeling of calm and togetherness, seeing your essential tools of the craft laid neatly before you. Handmade from genuine quality leather, it feels remarkably soft and pleasant to the touch. Available in 2 stunning colours

The Notions Clutch is a compact stylish organizer for your most used knitting tools with specialized compartments.  Included in this set are:
Embroidery Scissors, Stitch Markers, Tape Measure
The top right corner is fitted with a discreet magnet, perfect for keeping darners  & stitch markers from slipping away while working. With additional compartments to hold pattern print-outs or other notions,  the Notions Clutch is a maker's true companion.
This genuine leather is sought-after for its aging qualities, like the characteristic caramelization of the colour, a unique patina giving it a sense of history and character. The soft leather easily shows signs of use, which is why each case comes with a small piece of wool felt that is extremely effective at quickly brushing away marks or scratches.
Knitting Notions Clutch - Complete set with tools