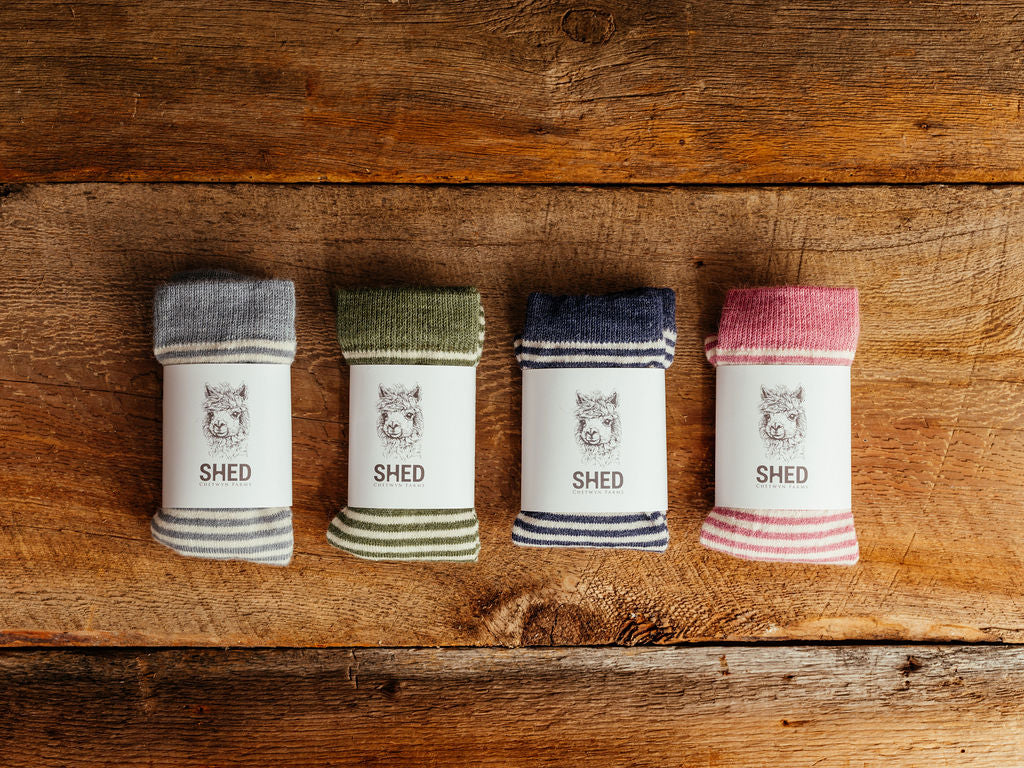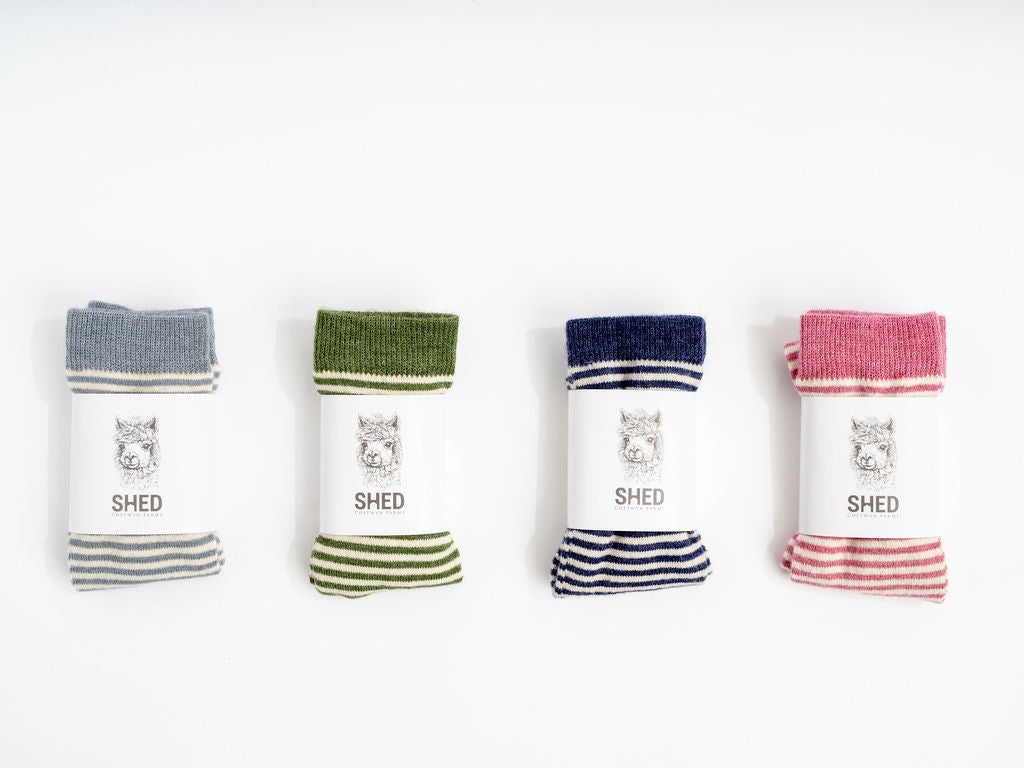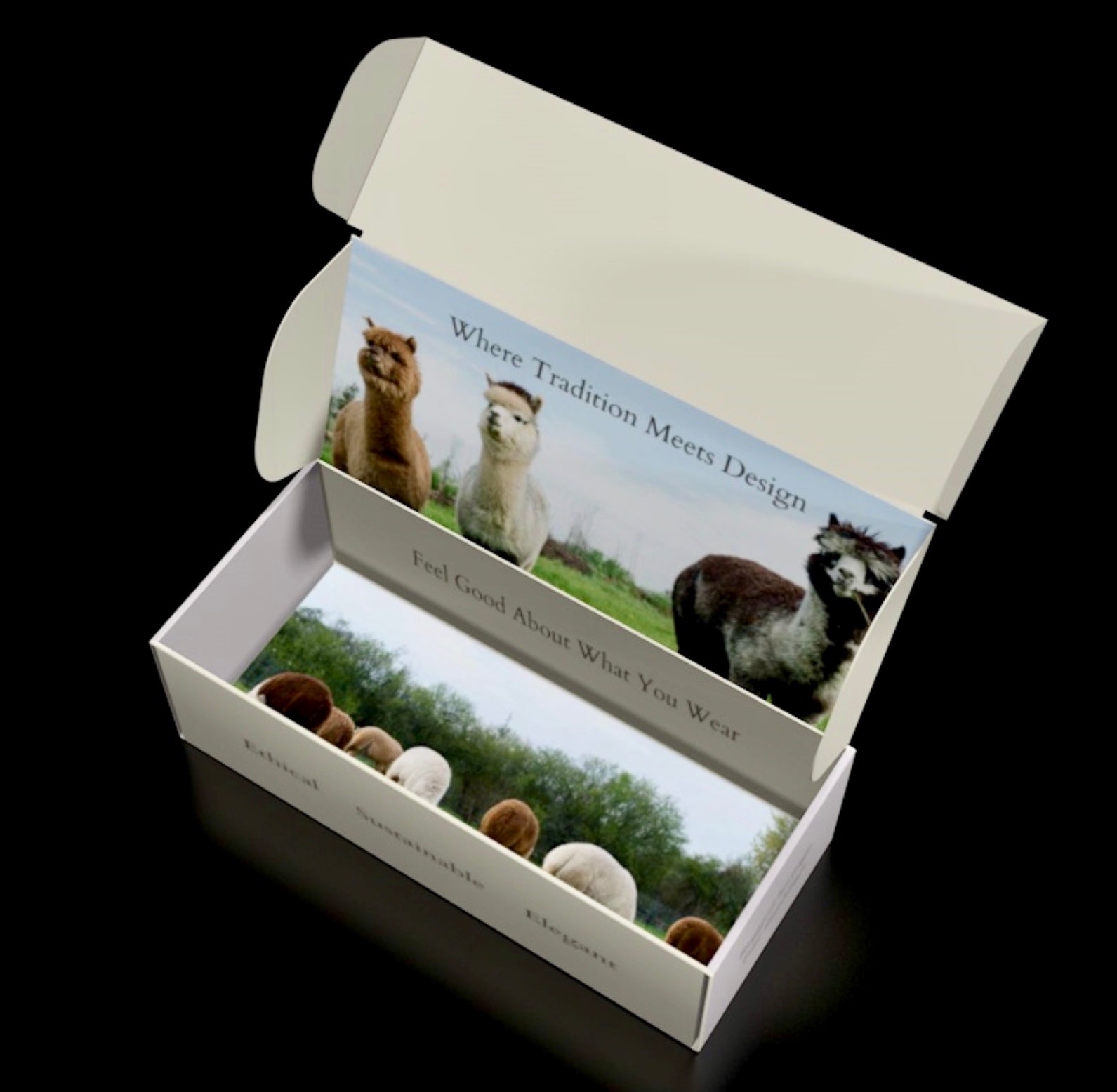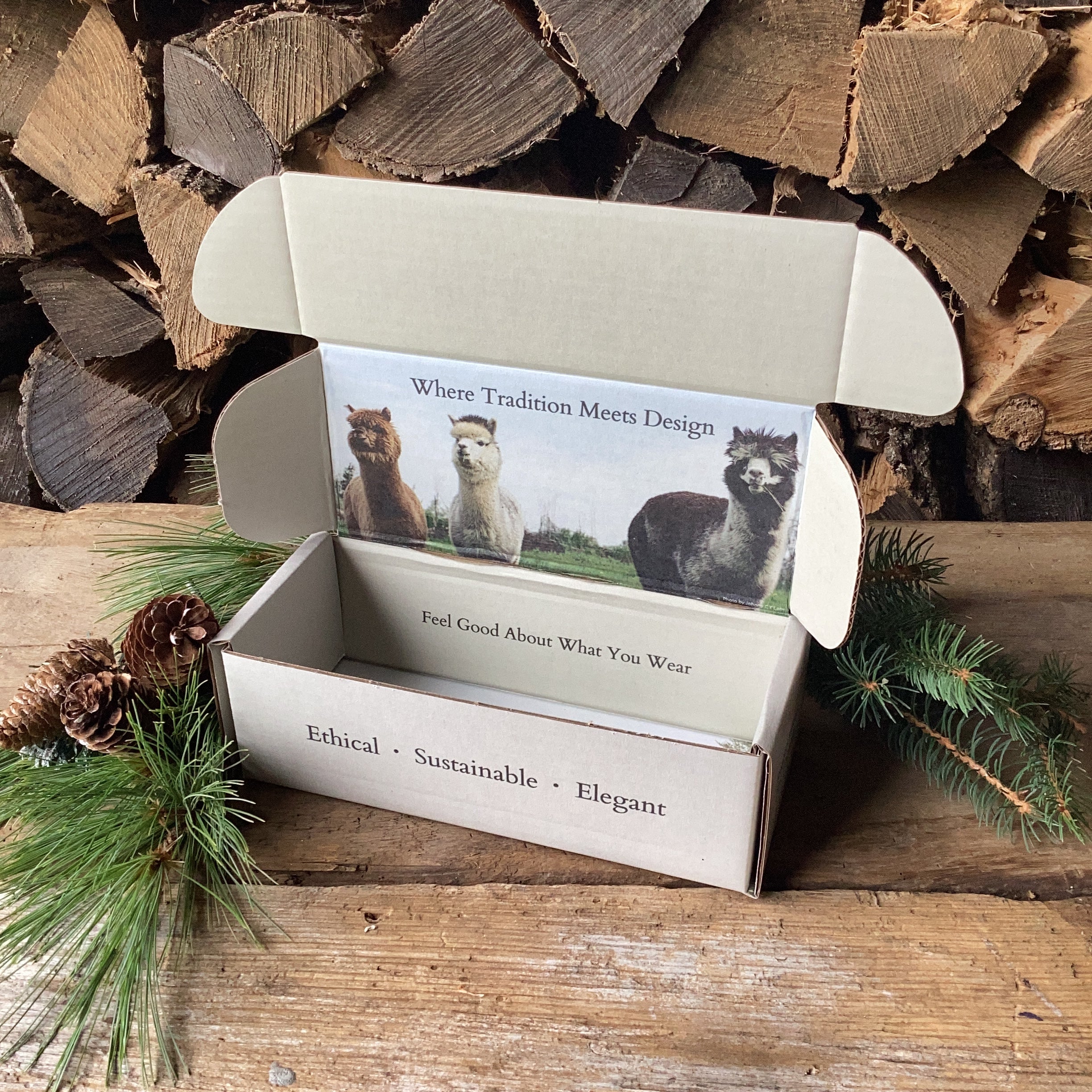 Alpaca Sock Gift Set - Rainbow Stripy's
Our favourite everyday sock for fashion-forward sock-lovers!  These one-size only (ladies small/medium) socks are ideal for year-round wear, silky soft, moisture-wicking and light-weight.
We've combined our 4 top selling colours in this unique set!
BONUS Sock Bag included - boxed for gift-giving!
56% alpaca, 24% Bamboo, 18% Nylon & 2% spandex
1 each, pink, green, navy & denim
All our alpaca socks are UNISEX unless otherwise noted.    
UNISEX - small 5-8, medium 8-11, large 11-13+
CARE:  Gently wash by hand or on gentle machine cycle in COLD water.  Lay flat to air-dry NEVER put an alpaca sock in the dryer.  The heat and moisture will felt the sock!  Consider the use of a "Laundry Bag" to keep socks separate during the wash!
All Our Socks are unisex
Small 5-8
Medium 8-11
Large 11-13+
Alpaca Sock Gift Set - Rainbow Stripy's
Loved the pair I bought previously
Love these beautiful soft socks! Been wearing the pair I bought last year all the time and they're still in great shape!
Happy Toes
Beautifully crafted and soft to the touch.