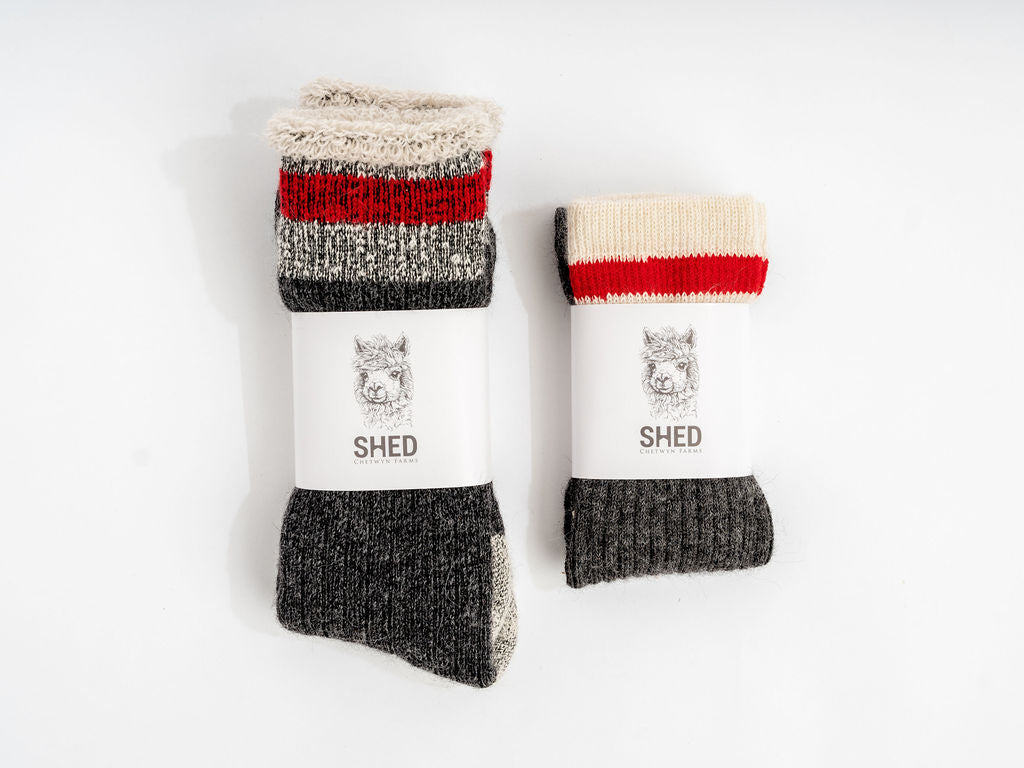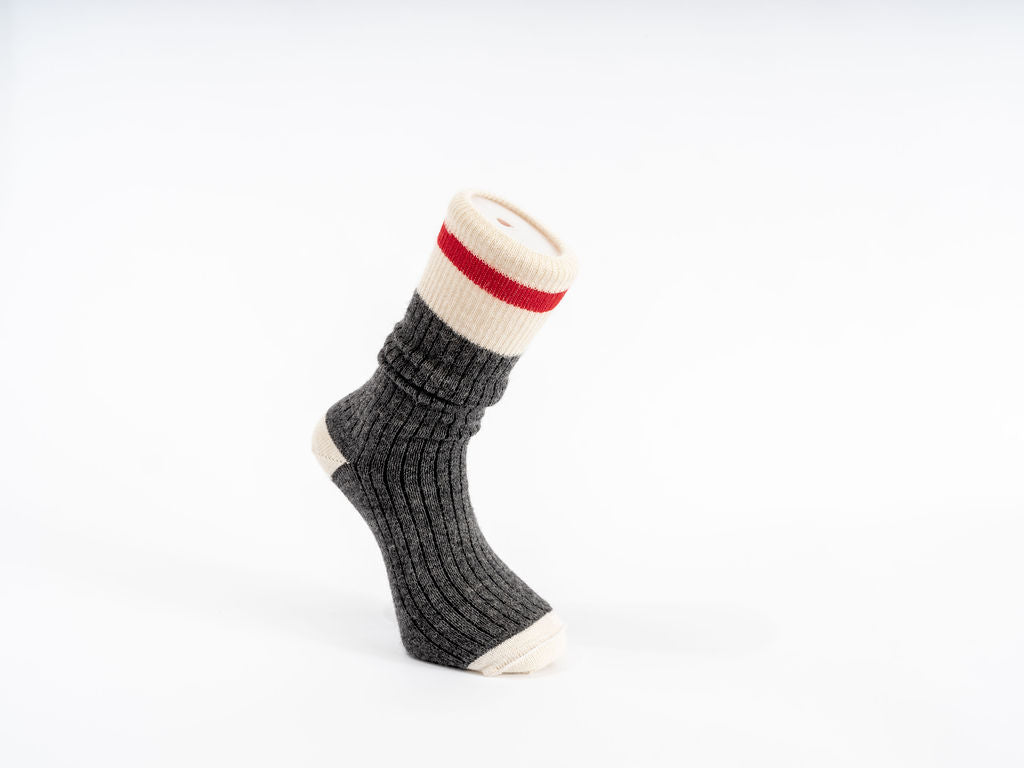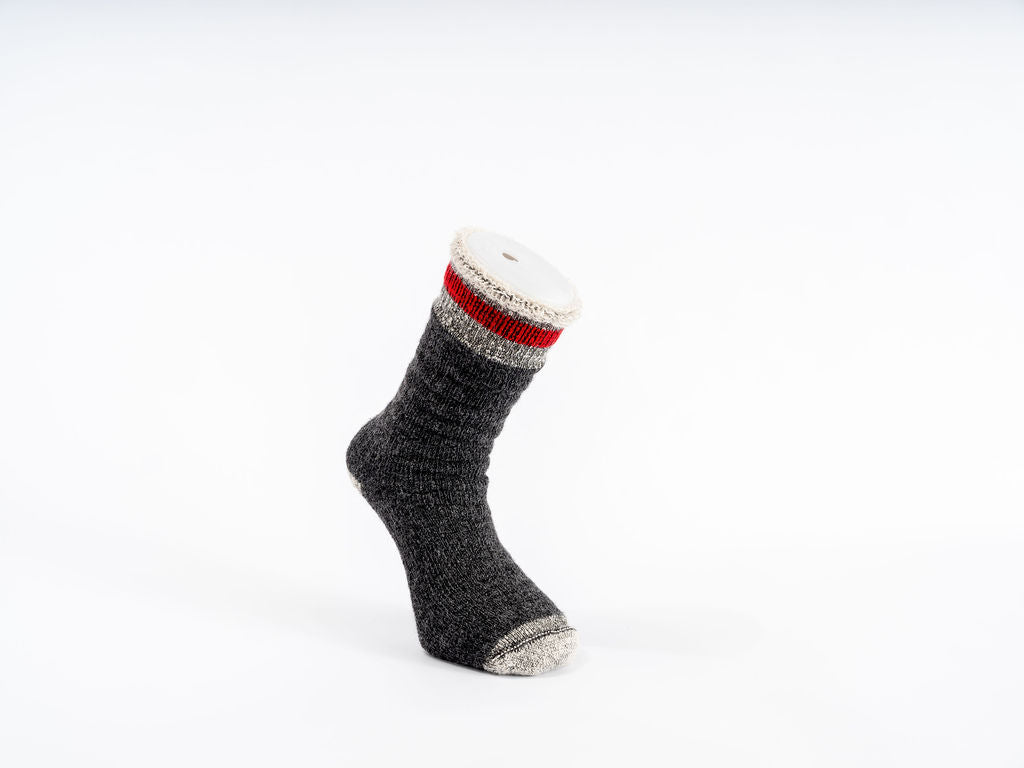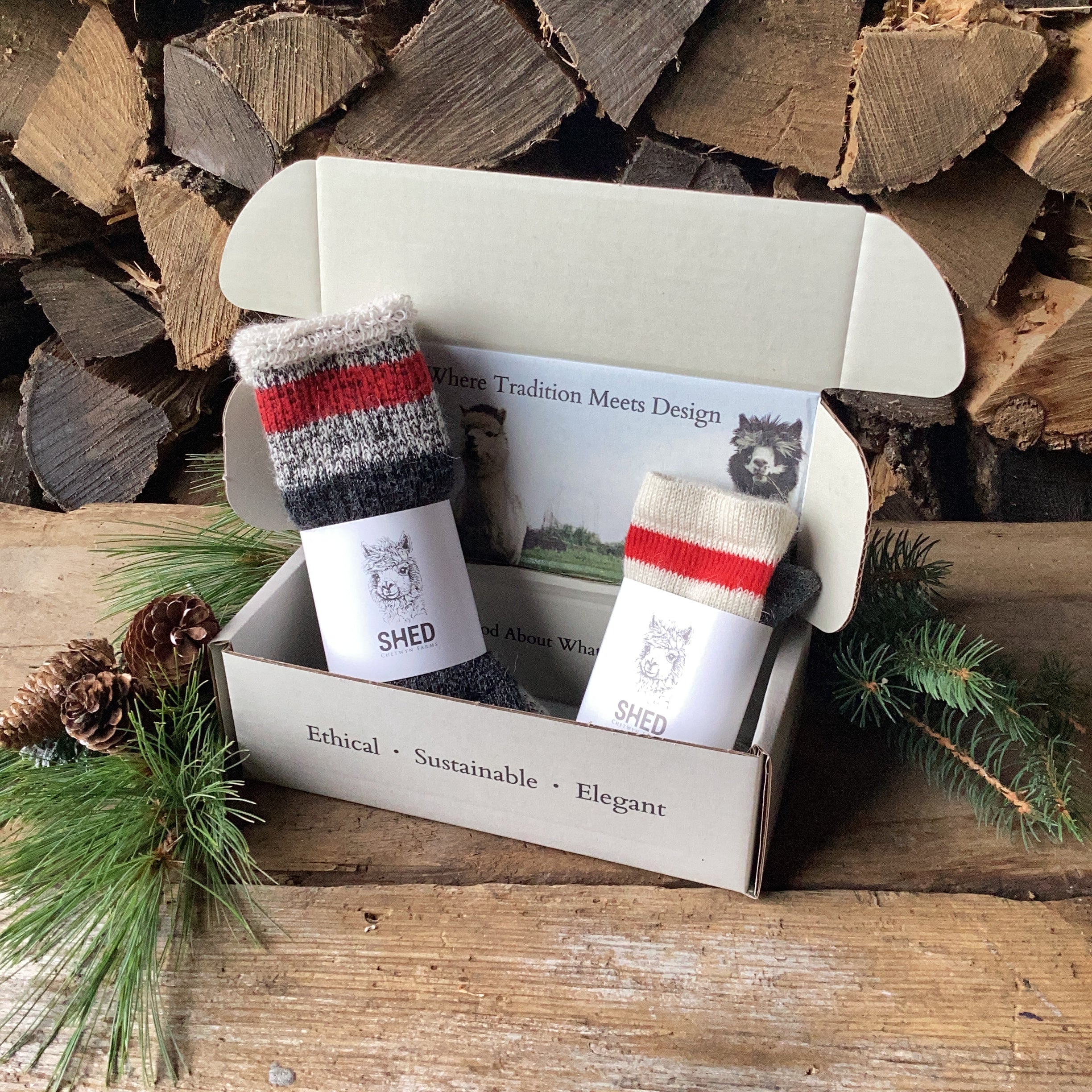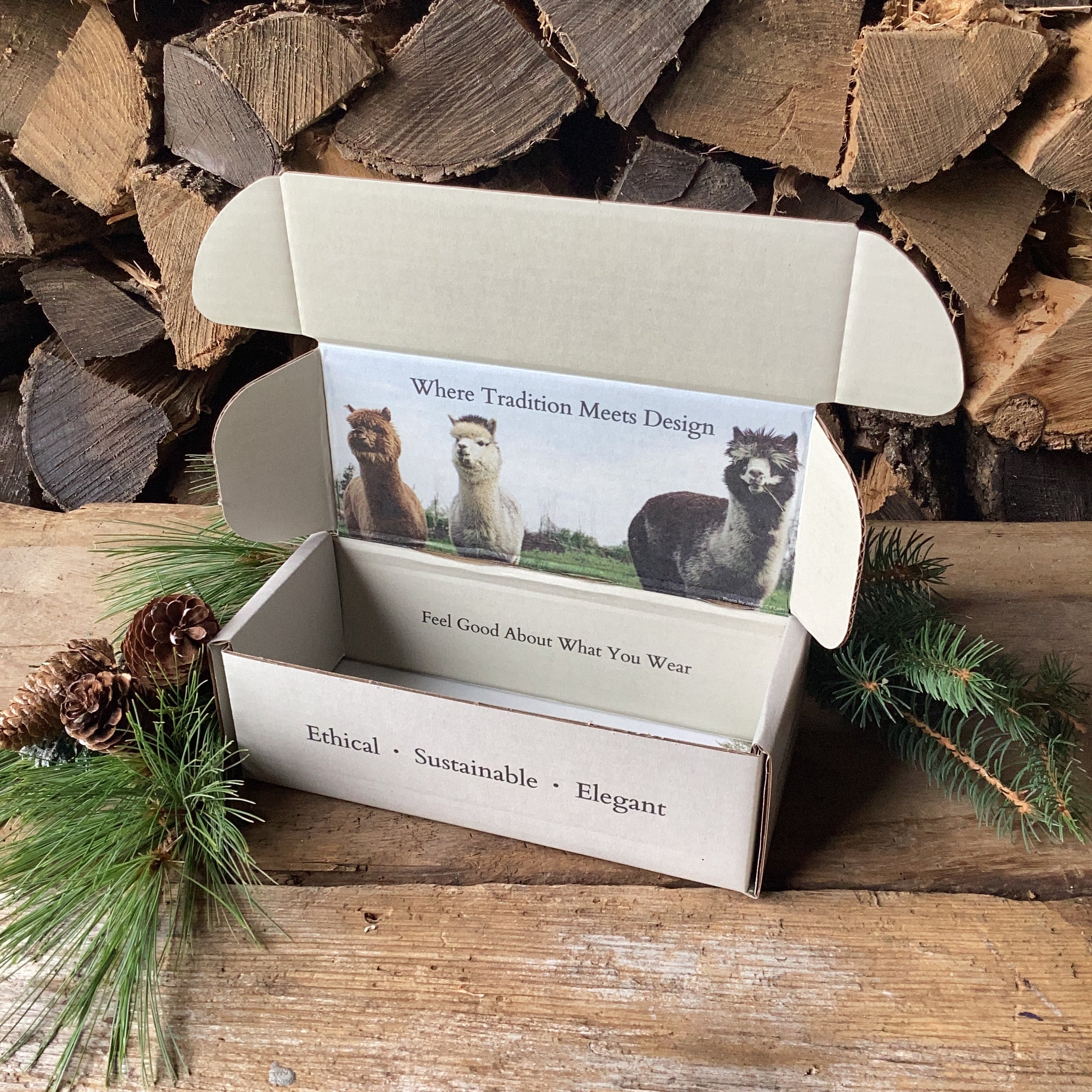 Alpaca Sock Gift Set -Worker's Warmth
We have packaged our best-selling socks according to themes in boxes suitable for gift-giving. Perfect for any sock enthusiasts who appreciate warm alpaca socks! Over-wrapped for shipping to allow for gift-giving.  BONUS - 1 Sock Mesh Bag included in all Sock Box Gift Set!
Workers Warmth:  1 pair work sock, 1 pair terry work sock (as shown)
A word about sock sizing & care - All our alpaca socks are UNISEX unless otherwise noted.    UNISEX - small 5-8, medium 8-11, large 11-13+ CARE:  Gently wash by hand or on gentle machine cycle in COLD water.  Lay flat to air-dry NEVER put an alpaca sock in the dryer.  The heat and moisture will felt the sock!  Consider the use of a "Laundry Bag" to keep socks separate during the wash!

All Our Socks are unisex
Small 5-8
Medium 8-11
Large 11-13+
Alpaca Sock Gift Set -Worker's Warmth