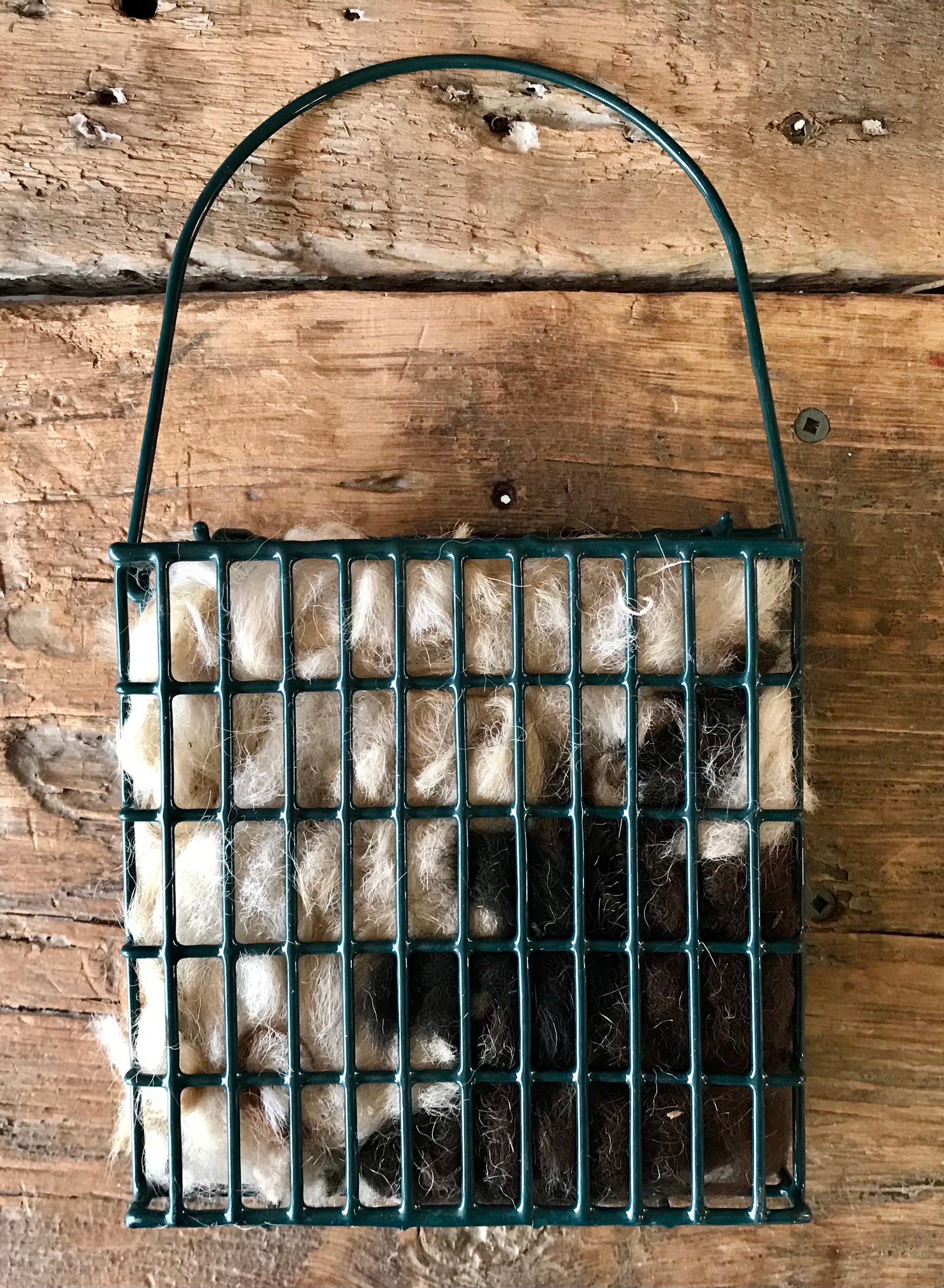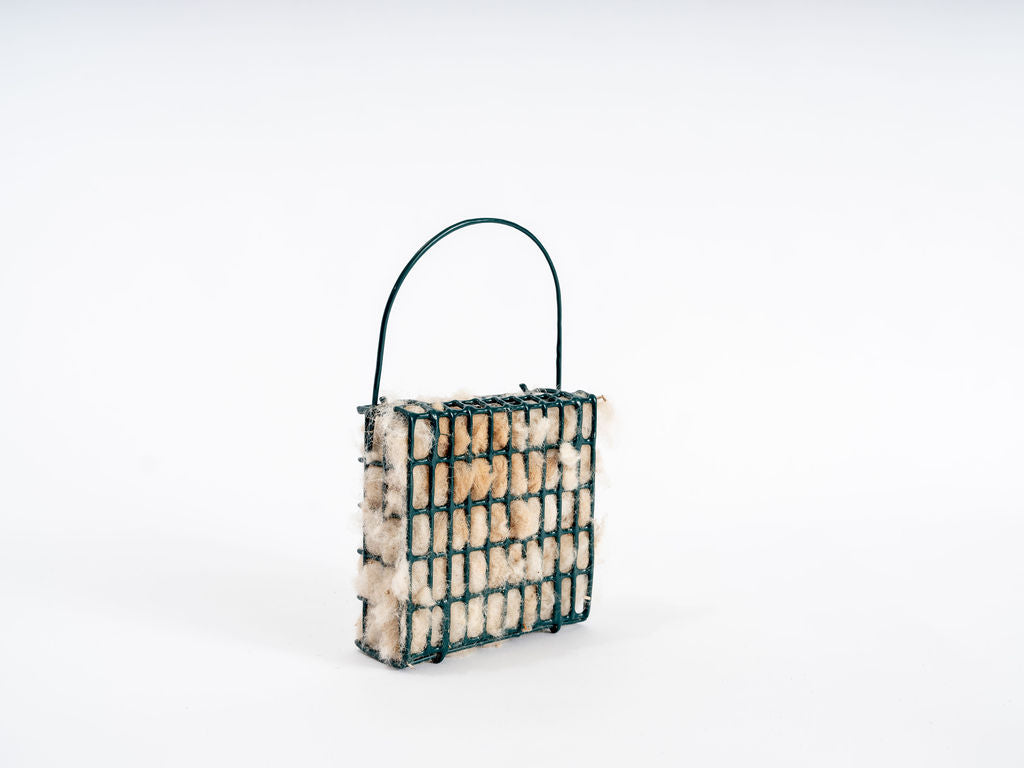 Alpaca Fleece Feeder - Birds "Basic" Fleece Feeder
This is the fleece feeder that started it all!  An economical nesting feeder that is power-coated to resist rusting.  Birds LOVE the luxury of alpaca fleece to line their nests during nesting season.  Simply hang where birds congregate and watch them pull the fleece from the feeder and return time and again from their newly constructed nests!
Comes filled with fleece.  Can also hold 1 suet cake during the winter.  Transfer to fleece in mid April when birds begin to nest!
Alpaca Fleece Feeder - Birds "Basic" Fleece Feeder