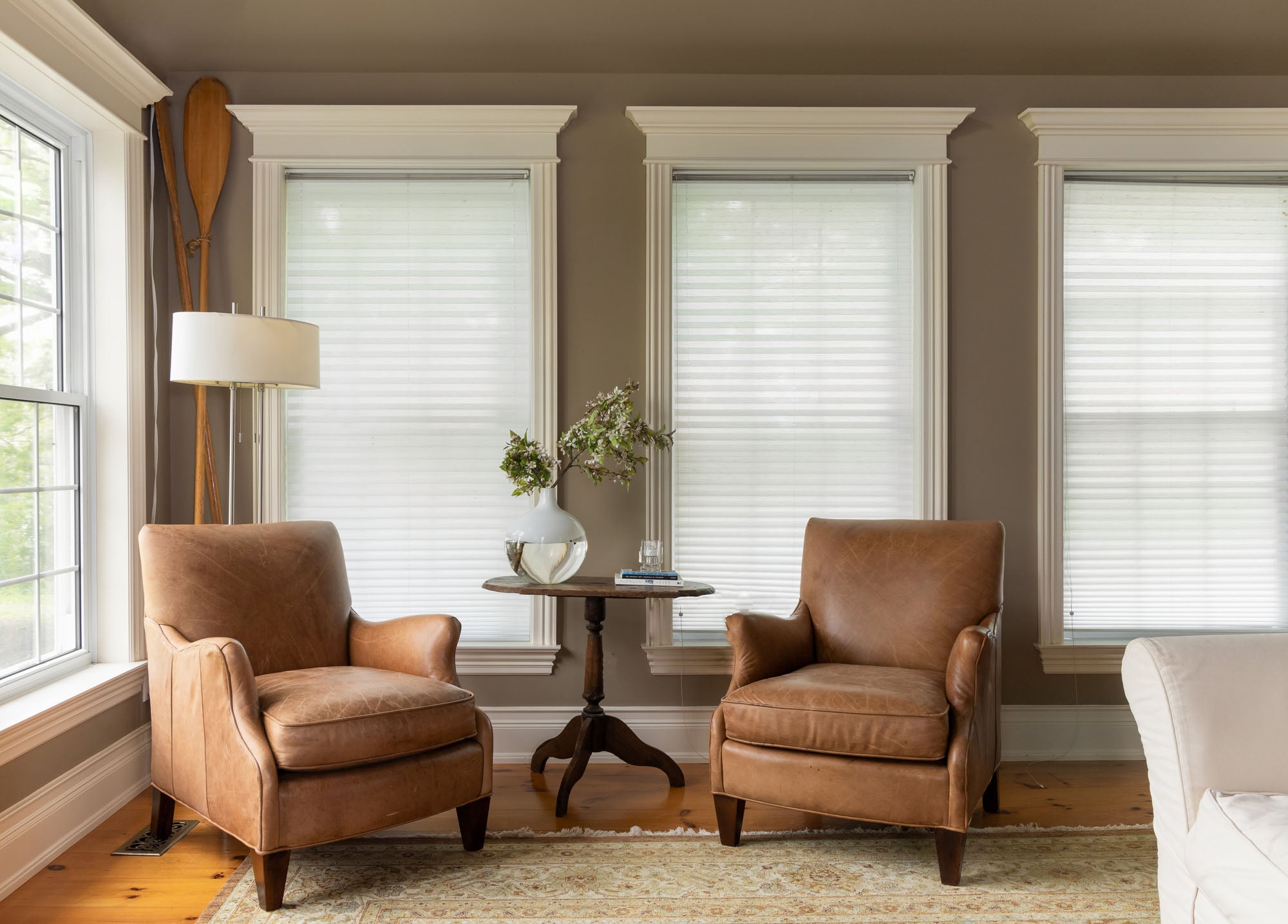 "The Cottage" - Alpaca Farm-Stay Experience. PEC ST-2019-0018
Slow down and settle into a truly unique retreat experience on an alpaca farm in the heart of Prince Edward County. 

Welcome to the Cottage at Chetwyn Farms, a country retreat that invites you to slow down, engage, and experience the quiet, slow pace our country home offers.
Our turn-of-the-century Loyalist farm cottage has been lovingly restored and tastefully decorated, providing the intimate opportunity to unwind with family and friends and experience pastoral life with the perfect touch of comfort. Find us nestled along the "Golden Mile of Prince Edward County," dotted with world class wineries and abundant pastures leading to the perfect destination for an extraordinary stay.
The Farm-Stay
Our Farm-Stay offers a comfortable, intimate and relaxing getaway. We invite you to experience the daily rhythm of farm life firsthand if you want, and whether you choose to tag along and participate in the farm chores or simply watch from the comfort of The Cottage, it's a truly unique experience. A short drive brings you to Wellington in under ten minutes, where you'll find the Drake Devonshire and a handful of other restaurants, shops and grocery and liquor stores for stocking up on anything you might need for your stay.
Cottage Amenities:
Kitchen, open concept w/ island

Living Room w/ grand stone fireplace & comfortable seating

Dining Room (seats 6)

Family Room, w/ baby grand piano

Primary Bedroom,

2 piece en-suite (2nd floor)

1st Guest Bedroom, full 4-piece bath (2nd floor)

2nd Guest Bedroom (downstairs)

Veranda view of alpaca pastures & horse paddocks

Hot tub
As our guest, we invite you to participate as much or as little as you like in the daily rhythm of farm life on this small alpaca farm. Many of our guests attend our annual series of workshops, lectures and special events. (Please see here on the site for details about upcoming events)
The Farm Cottage:  Our farm cottage has been lovingly restored and tastefully decorated featuring an open kitchen with an island and a great room with a grand stone fireplace. Have a seat in the dining room and gather with your friends or family around the table, which comfortably seats 6 guests. Share a meal or catch up over a cup of coffee. The adjoining room is home to a baby grand piano waiting to be played by you for an intimate evening. The primary bedroom has a 2 piece en-suite, a second guest room with a full 4-piece bath and an additional guest bedroom downstairs. Spend some time outside on the veranda overlooking the horse pastures, where you can watch the alpaca and horses in the nearby paddocks while you sip your cup of coffee or unwind in the hot tub while watching the stars in the clear skies. There are plenty of trails for you to walk or bike in the 54 acres of fields on the farm and hike along Closson road to many wineries, farm shops and breweries. We are a short drive to Wellington, in under ten minutes, you can visit the Drake Devonshire and other restaurants along with a grocery and liquor store. There is plenty to do during your stay with us and we are happy to help you plan your day.
Please see "EVENTS CALENDAR" for availability and/or send us an e-mail on the "Contact Us Page" and we will respond directly to all inquiries including pictures, floor plans and details about pricing and availability.
Sorry - No pets permitted in the cottage.
Please Note:  Maximum occupancy is 6 people (3 Queen bed configuration)  Full amount required to book 3 night stay.  50% for 5 or 7 night stay, balance payable two weeks prior to booked dates.  Cancellation Policy:  Minimum 30 days notice to cancel or change dates (subject to availability) 
Contact us to book your reservation here. 
Best hosts we have ever encountered - absolute wonderful place, location and the house is incredibly comfortable and charming. We will definitely come back! The alpacas are also an A++++! We visited the farm with my sisters and our kids and there was something to do for everyone!

"The Cottage" - Alpaca Farm-Stay Experience. PEC ST-2019-0018
Farm cottage
Spent a few days recently at the Chetwyn Farms Cottage - it was a wonderful stay!! The Cottage is a very charming country home with all the modern conveniences. Hanging out at the farm was also great fun. Our teenage daughter enjoyed helping out with the horses and alpacas at the barn. The hosts were very kind and welcoming. We're looking forward to visiting again - highly recommended.
A wonderful inter generational getaway
Our 7 day stay in the charming, spacious and well equipped farmhouse on this spectacular alpaca farm, was everything we could have hoped for. It offered something for everyone. Imagine feeding alpacas, touring a lavender farm and biking down the road for a wine tasting all in the same day. We loved our private and pastoral home base and its proximity to bike trails and beaches and everything Prince Edward County has to offer. Hosts Ted and Shauna struck the perfect balance… extremely helpful yet not intrusive .
Would highly recommend this farm stay and wouldn't change a thing! ( except maybe bringing home a few more alpaca themed products from the very inviting and upscale shop
on site)
Brenda Copps David Smith
(+2 daughters, son in law and granddaughter )