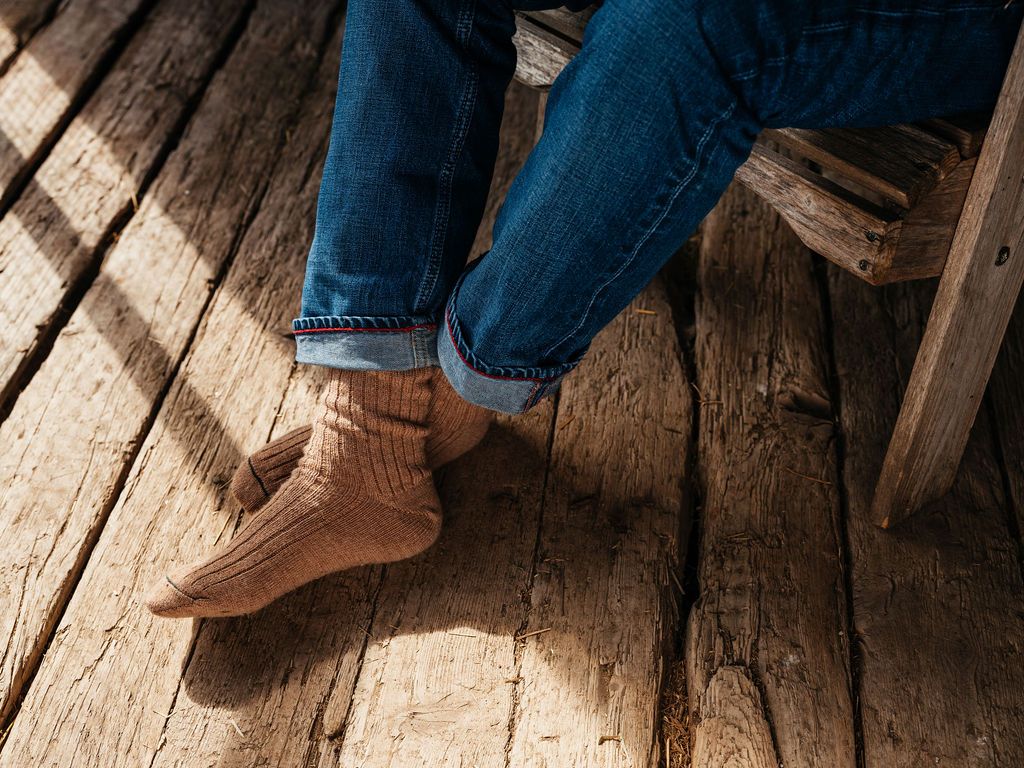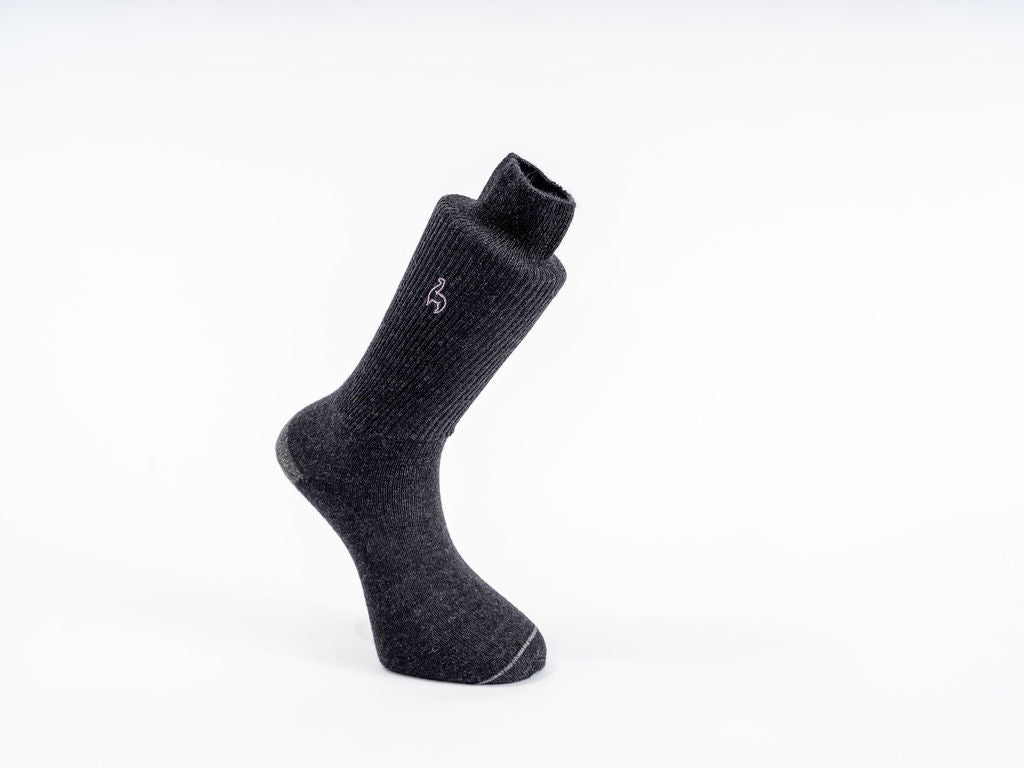 Alpaca Socks - The Trekker: hiking & walking
These medium weight crew length trekker alpaca socks are our best-loved socks featuring a blend of  alpaca fibre for comfort warmth and moisture wicking as well as nylon for added durability memory and resilience. The trekker socks are perfect for walking, hiking, skiing, or relaxing at the cottage. This was the sock that started it all!  
* Charcoal/Greys & Fawn/Browns - expect a variation of either of these colours when ordering - due to the small-run mill process we can't be more specific about exact colours when shipping.  
70% Alpaca 30% Nylon
Hand spun and knit in Ontario 
*Perfect for diabetics & those suffering from foot neuropathy 
Colours are natural no dyes used.
A word about sock sizing & care - All our alpaca socks are UNISEX unless otherwise noted.    UNISEX - small 5-8, medium 8-11, large 11-13+ CARE:  Gently wash by hand or on gentle machine cycle in COLD water.  Lay flat to air-dry NEVER put an alpaca sock in the dryer.  The heat and moisture will felt the sock!  Consider the use of a "Laundry Bag" to keep socks separate during the wash!
All Our Socks are unisex
Small 5-8
Medium 8-11
Large 11-13+
Alpaca Socks - The Trekker: hiking & walking
Best socks ever
A Christmas present for my husband who's been wearing them ever since. He loves them (soft, true fit, warm but breathable). They've only been washed twice but so far, so good. Would highly recommend.
Cozy
Love my new socks. Cozy. Super soft. Perfect fir my upcoming trip! All that I have bought from Shed is beyond expectation. Thank you!
Make life softer with Trekker socks
I practically live in my boots, wheather snake boots, steel toe work boots, or my western boots. I need cushioning, and wicking. These socks are great for all my boots, which are hard inside, they soften the impact to my feet. Very pleased!!!
Fabulous socks!
I now own seven pair, various styles. Absolutely fantastic product!
Best way to shop
Thank you for filling my order so quickly. I received everything I ordered. I look forward to visiting The Shed once Covid is over. I would not hesitate to order again.