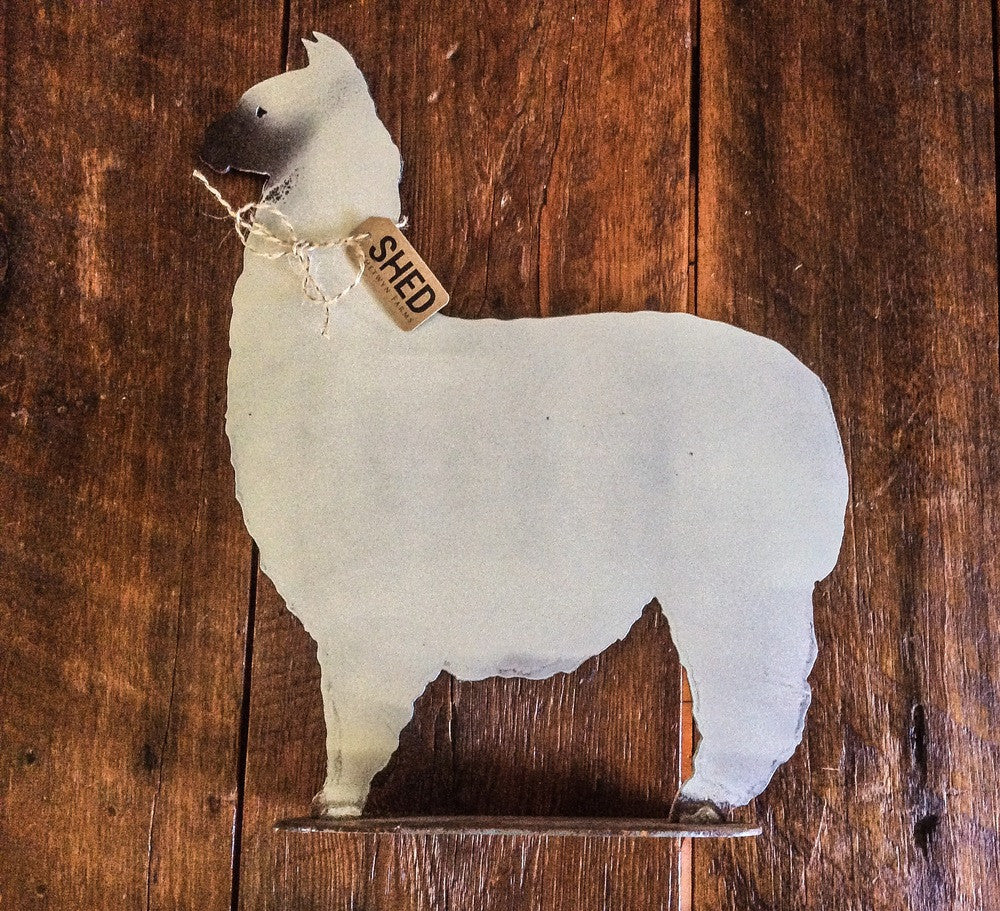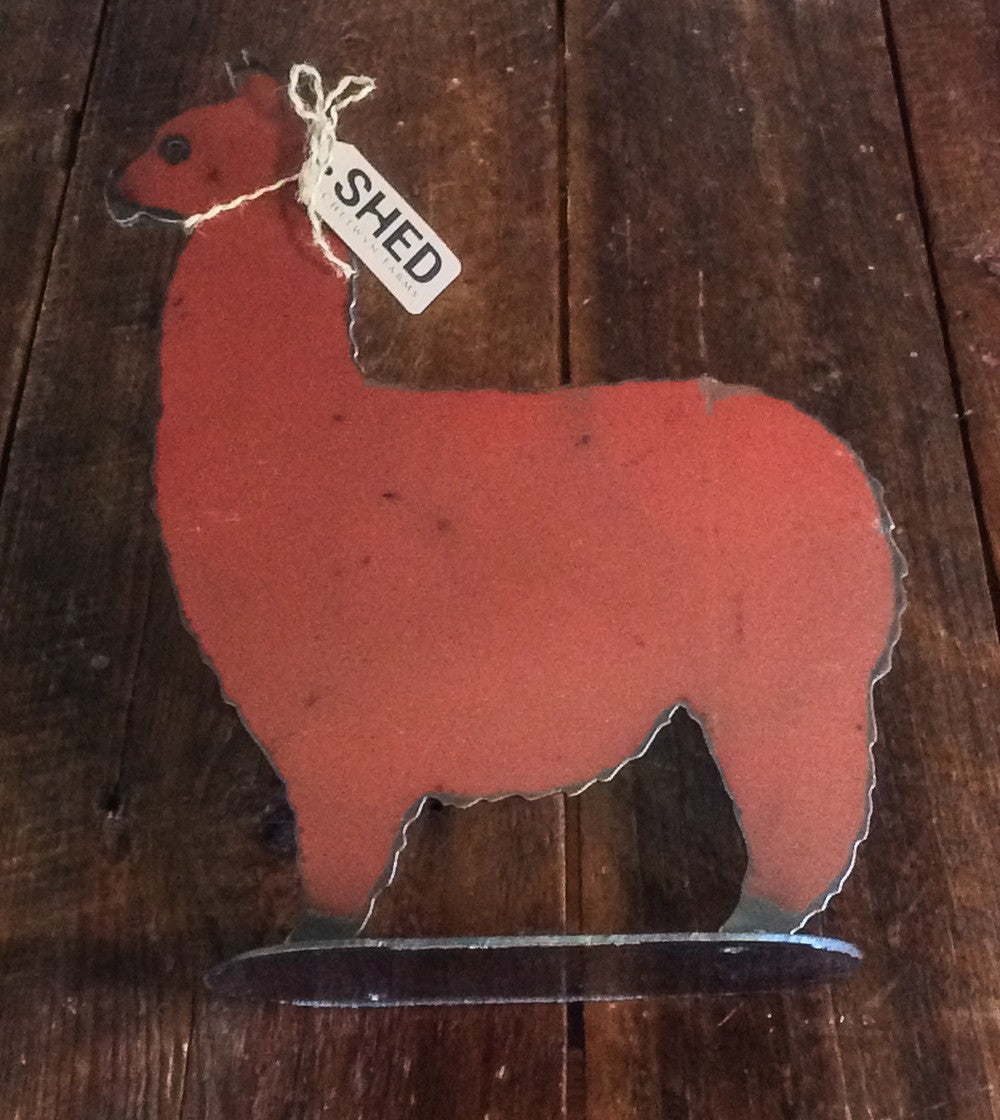 Alpaca Garden Ornament - Metal-art
Whimsical metal-art alpaca sculptures!  We love working with artisans to create one-of-a-kind hand made alpaca products.  This alpaca sculpture is made out of reclaimed propane tank metal and hand-finished with a dusting of paint in a variety of colours. (Colours assorted and not guaranteed)  It makes a great garden ornament door stop or sculpture in the house!  Handmade exclusively for us by Jean Pierre Schoss at Dog Bite Steel.
Alpaca Garden Ornament - Metal-art
Garden Ornament Alpaca
I love this beauty in our garden! Hoping someday to have a live version!