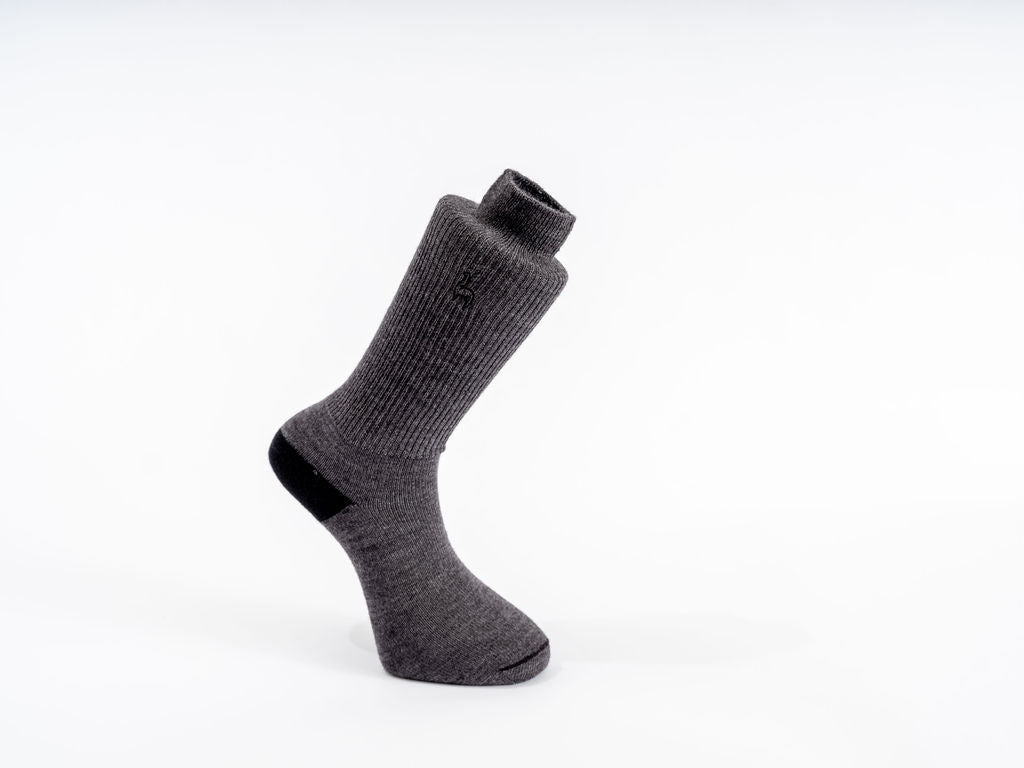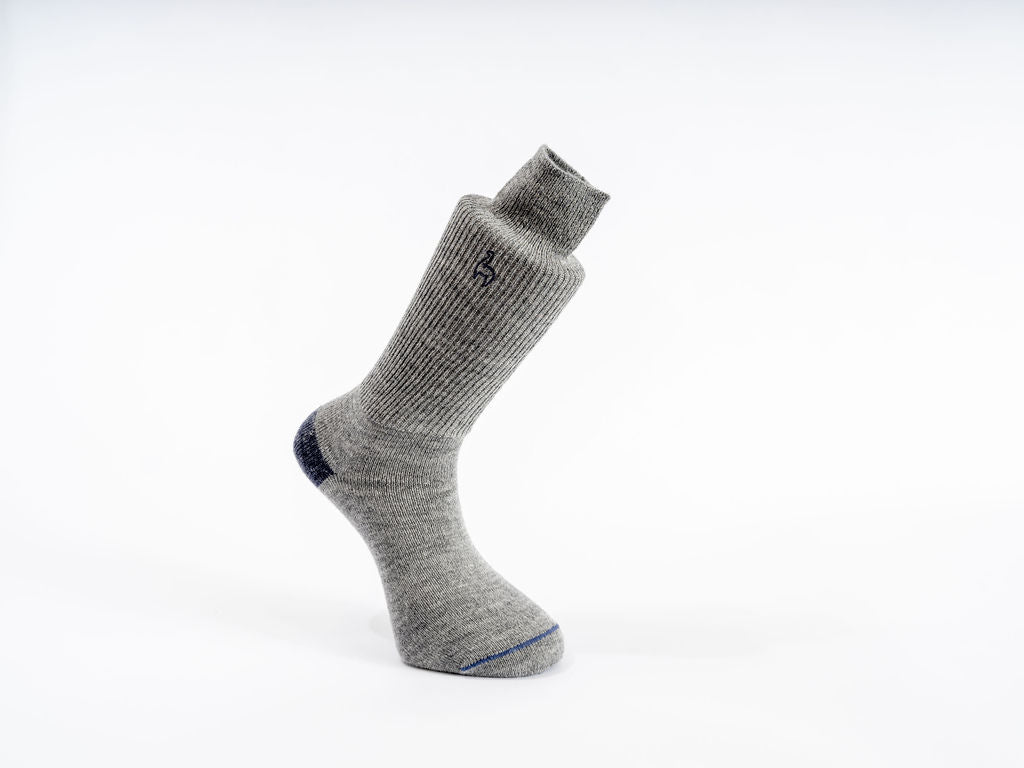 Alpaca Sock - Dress Sock with an alpaca logo
Description
Fabrication
Sizing
A classic mid-weight dress sock made exclusively for SHED - Chetwyn farms. The Sock with an alpaca logo provides every-day comfort with a signature embroidered alpaca at the top.
Eco-friendly hypoallergenic with a soft finish. Unisex sizes = alpaca socks do not fit tightly! Ladies; If your size is on the edge, order 1 size smaller. Available in black, grey and charcoal. 
60% Alpaca 30% Nylon 10% Lycra
Import - Made exclusively for SHED - Chetwyn Farms.
A word about sock sizing & care - All our alpaca socks are UNISEX unless otherwise noted.    
UNISEX - small 5-8, medium 8-11, large 11-13+
CARE:  Gently wash by hand or on gentle machine cycle in COLD water.  Lay flat to air-dry NEVER put an alpaca sock in the dryer.  The heat and moisture will felt the sock!  Consider the use of a "Laundry Bag" to keep socks separate during the wash!
60% Alpaca 30% Nylon 10% Lycra


All Our Socks are unisex
Small 5-8
Medium 8-11
Large 11-13+
Alpaca Sock - Dress Sock with an alpaca logo
The Best Socks Ever
The striped alpaca dress socks from SHED are the most comfortable I've ever worn. Soft, durable and fashionable. I can't stop smiling when I'm pulling them on at the onset of each day.
Delicious Socks!
I've only just begun wearing these but they seem entirely strong enough for boots and they are delightfully warm without being hot. Also, they feel terrific.
Excellent
Wonderful service exactly as expected and so soft.
Awesome socks
I love these, have several pairs
Wonderful
Aside from the joy of surrounding myself with simple luxuries, these socks are very tough to kill. I wear them riding and hiking, summer and winter. My chiropractor loves them. Enough said.