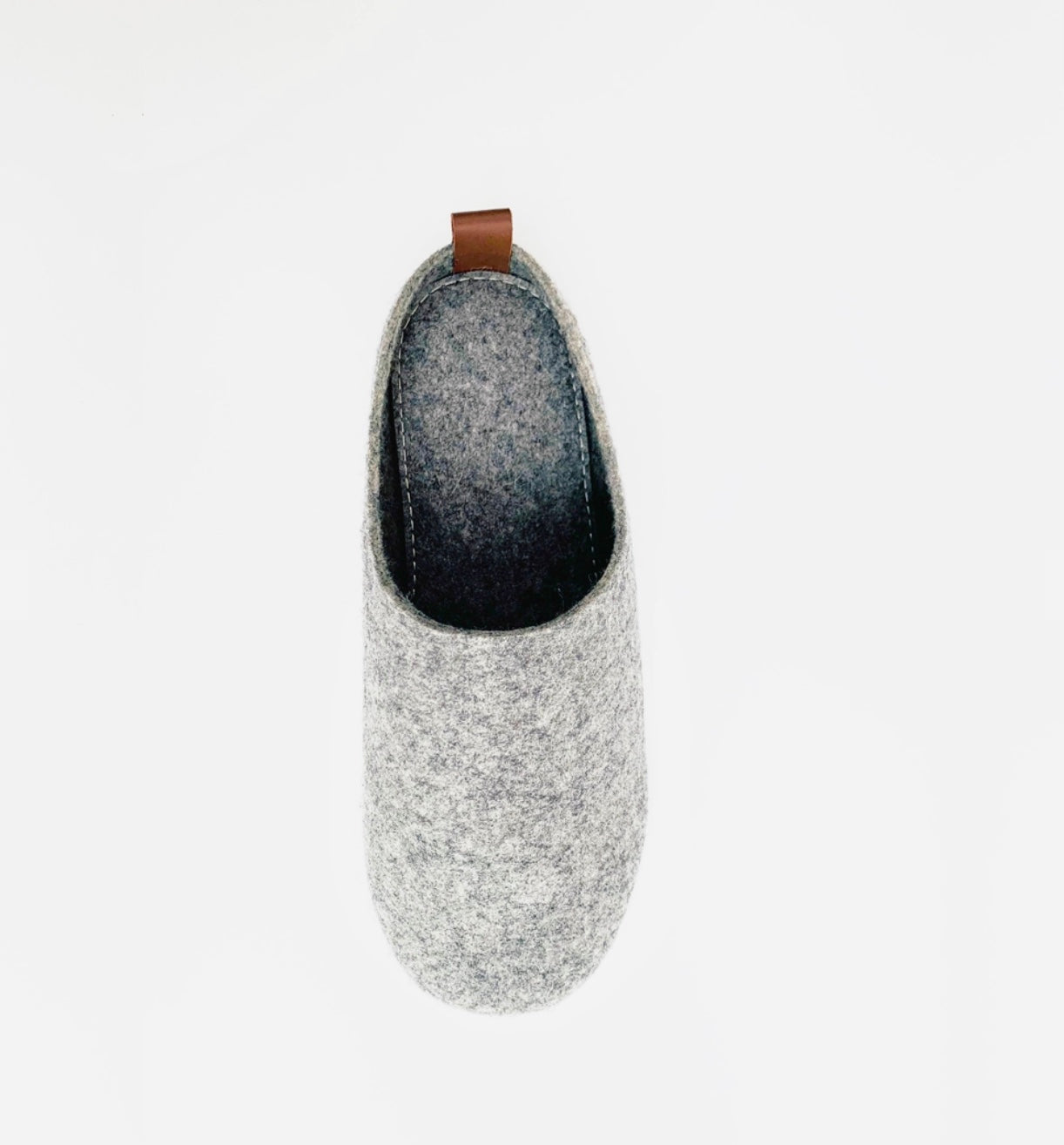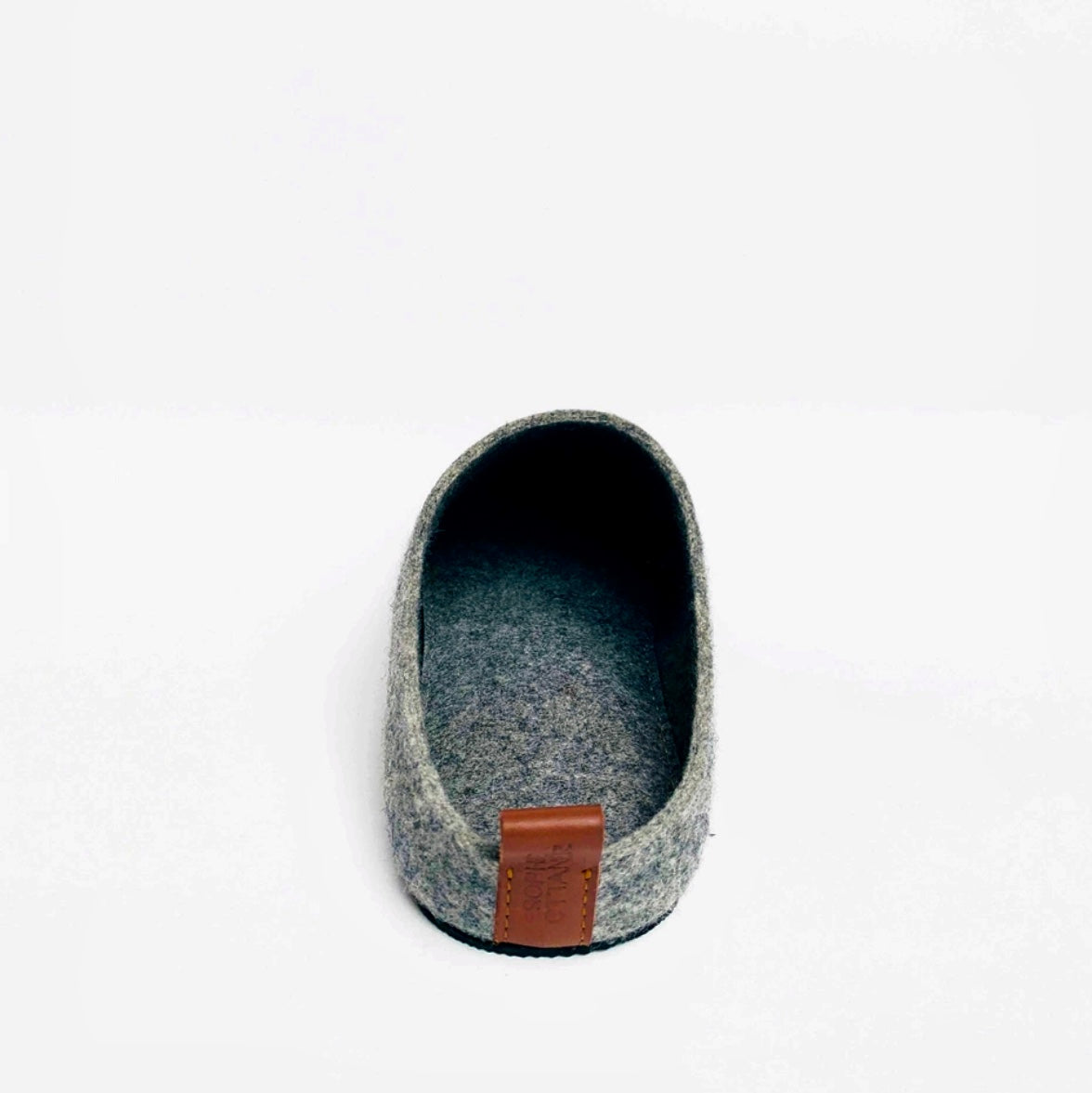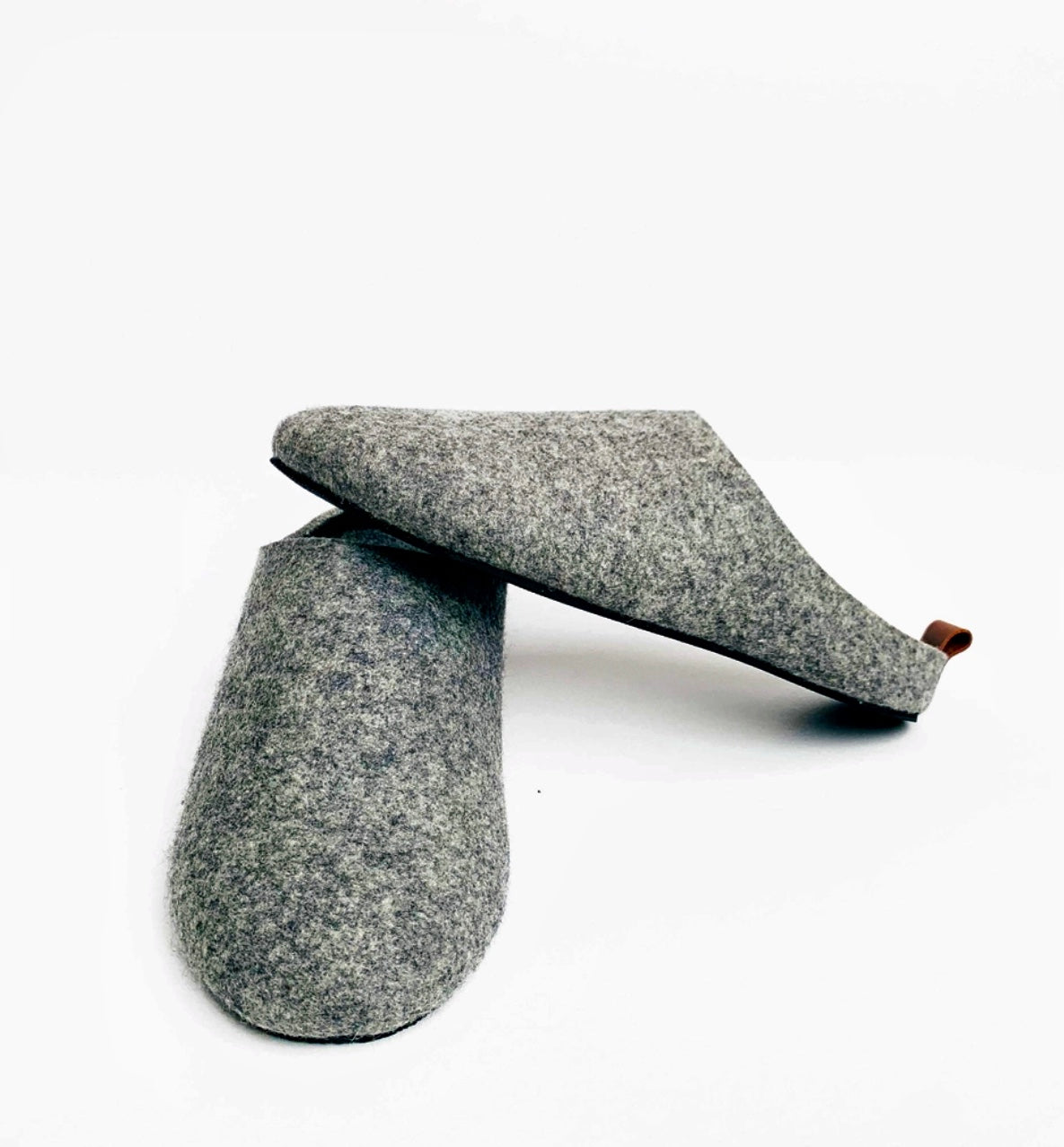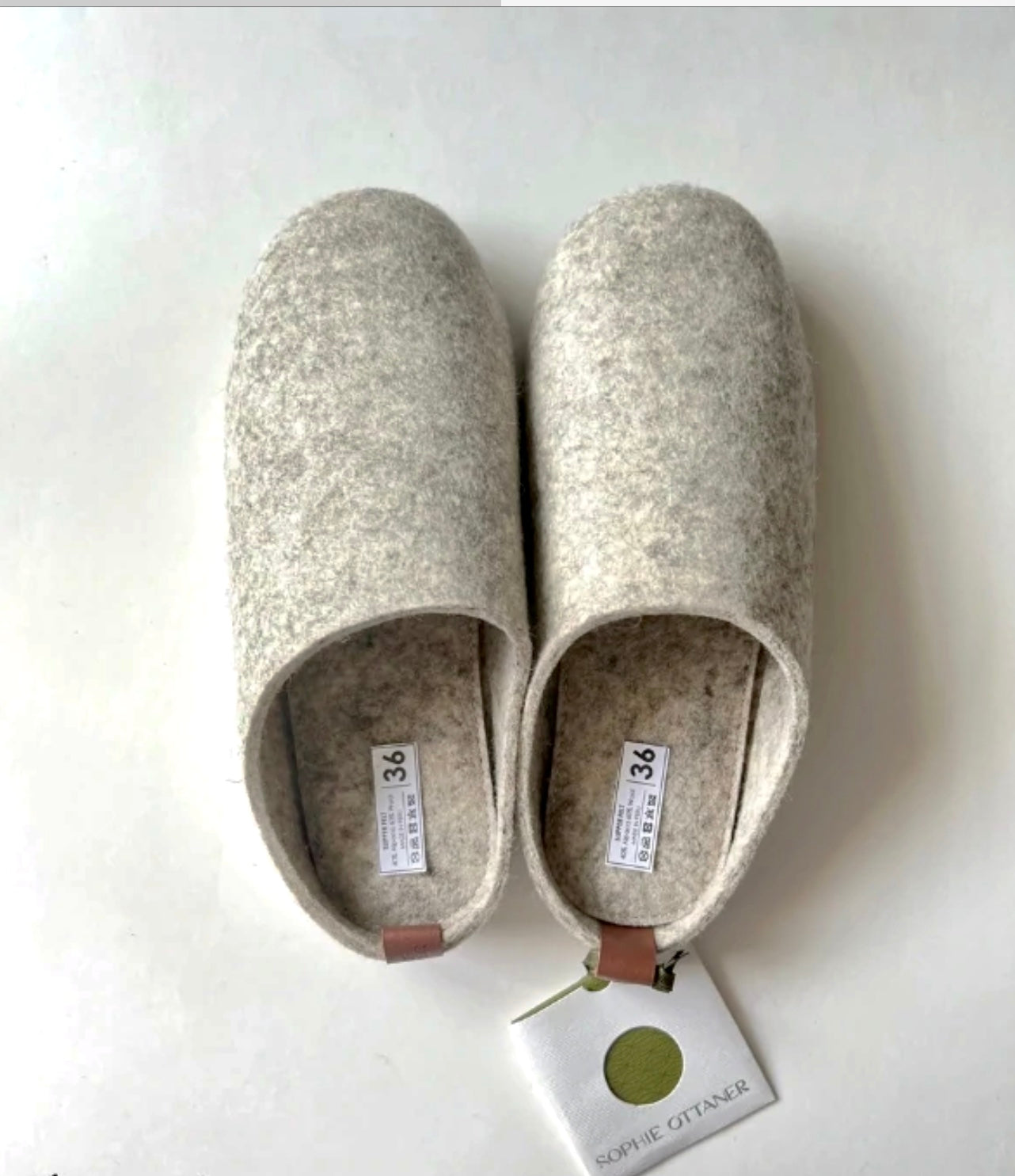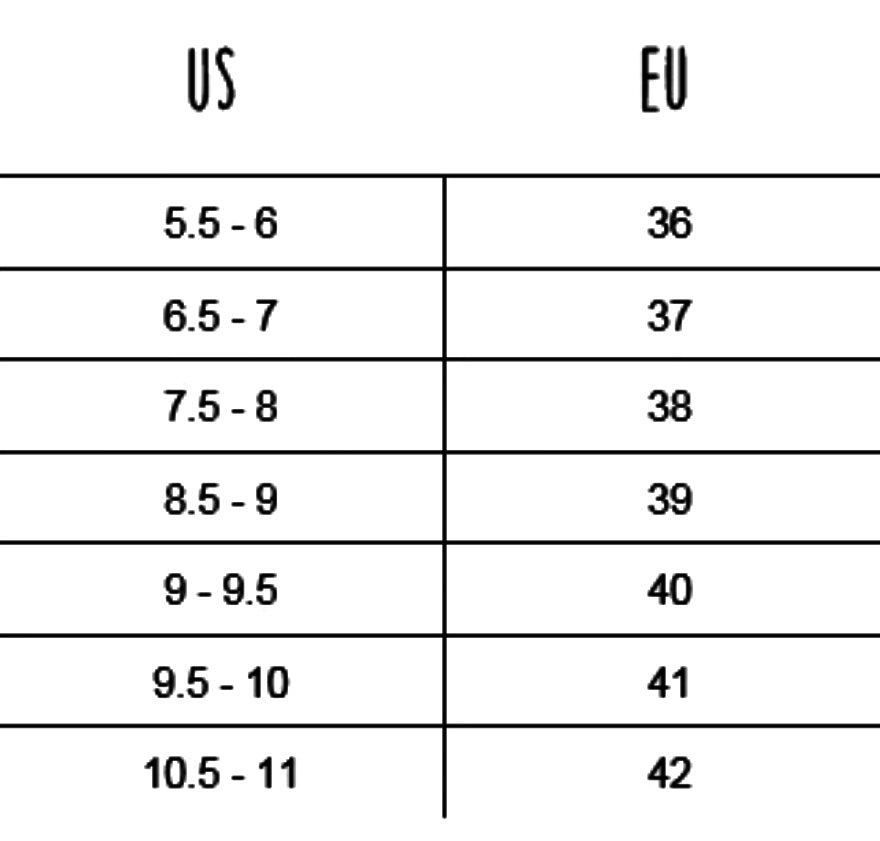 Alpaca Felt Slippers - "The Sophie" Handmade felt
These felt slippers are handmade and super comfy. A more form-fitting version of our popular "Fiona" felt slipper.  They have all the alpaca fiber properties: warmth, antiseptic, antiperspirant and antibacterial along with the durability of merino wool.
Designed by Sophie Ottanêr for Chetwyn Farms.
A note about sizes - As these slippers are hand-made, there are some slight variations in fit!  Generally they will loosen like a traditional moccasin as you wear them!   Sizes shown are unisex
Easily spot-cleaned but not washable.  Material: 40% Alpaca 60% wool with a rigid skid-proof sole on the bottom.  Pull-tab at back for comfort fit.
Alpaca Felt Slippers - "The Sophie" Handmade felt