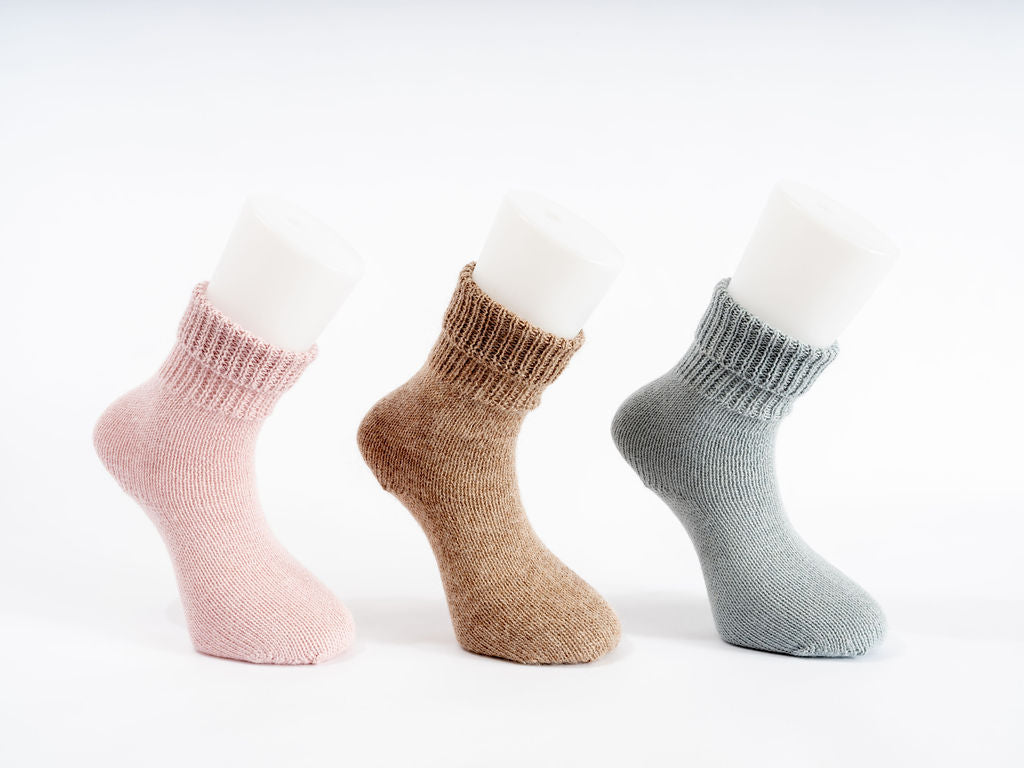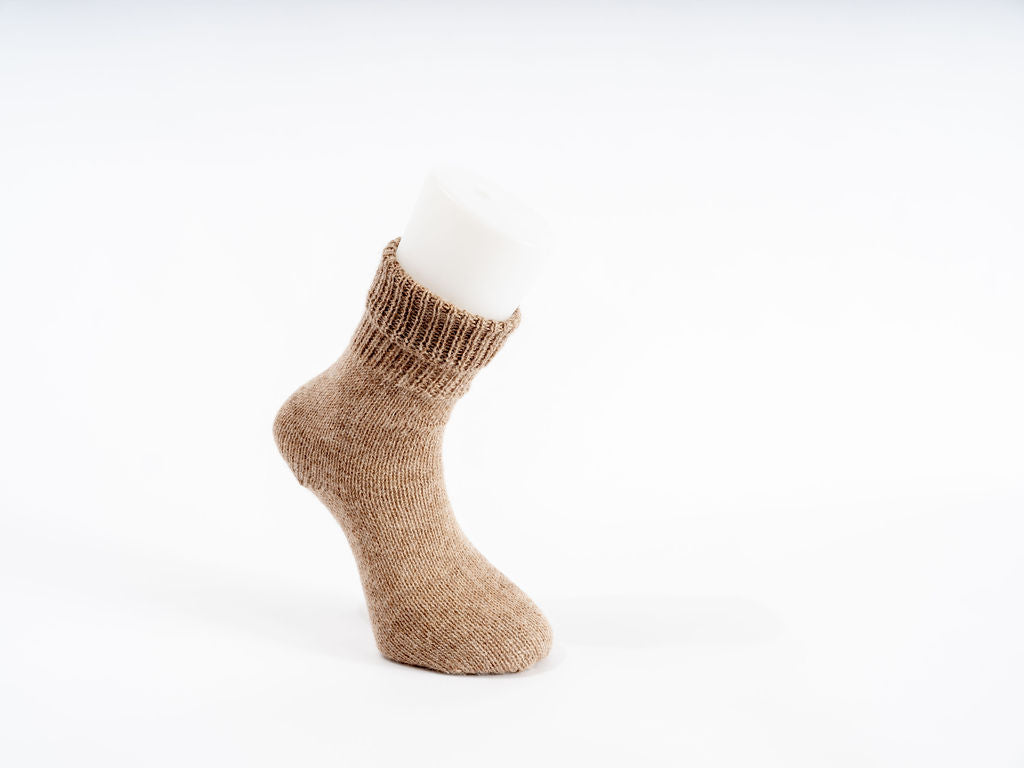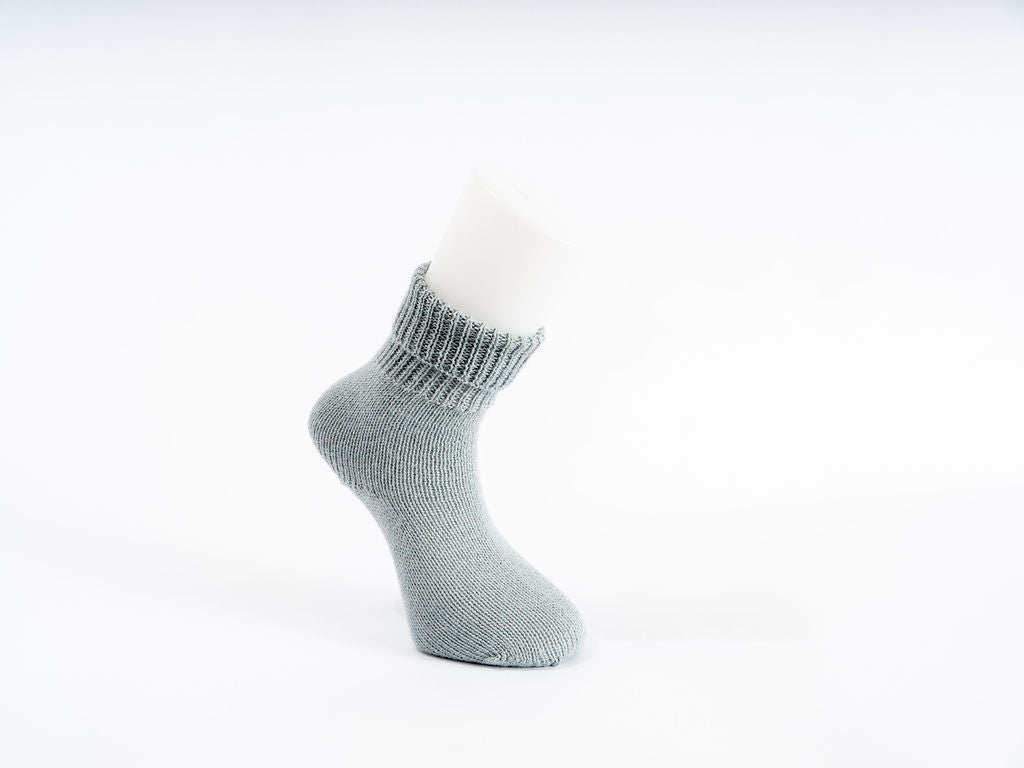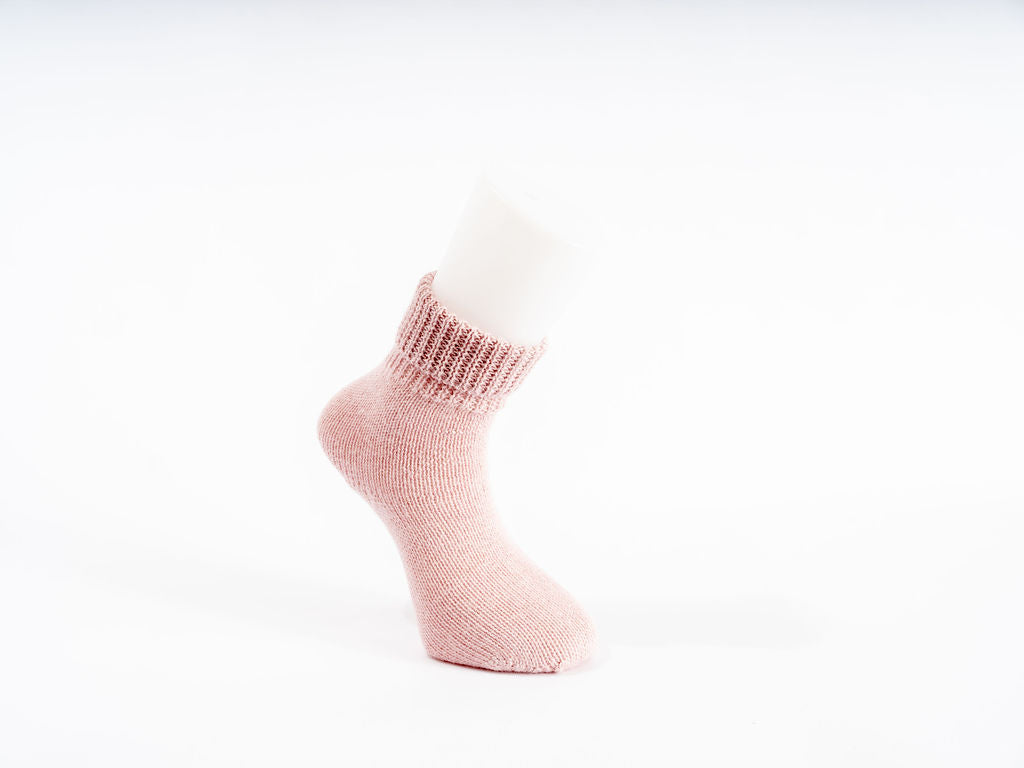 Alpaca Socks - The Ultimate Silky Bed Sock
The softest, most luxurious and warmest bedsocks you could wish for.  Our ladies bedsocks are beautifully handmade exclusively for Chetwyn Farms. They are knitted with a delicious signature yarn which is 70% Baby Alpaca, 30% bamboo. Extremely insulating. Hypoallergenic. Ribbed knit turn backs for improved but not too tight fit. Much loved as a therapy sock or for pampering someone special!  One size only - fits Women size approx 8-11 (4-7UK)
*Perfect for diabetics & those suffering from foot neuropathy 
A word about sock sizing & care - All our alpaca socks are UNISEX unless otherwise noted.    UNISEX - small 5-8, medium 8-11, large 11-13+ CARE:  Gently wash by hand or on gentle machine cycle in COLD water.  Lay flat to air-dry NEVER put an alpaca sock in the dryer.  The heat and moisture will felt the sock!  Consider the use of a "Laundry Bag" to keep socks separate during the wash!
All Our Socks are unisex
Small 5-8
Medium 8-11
Large 11-13+
Alpaca Socks - The Ultimate Silky Bed Sock
Beautiful. Can a sock be alluring?
The softness, the colours, the stitching are everything I look for. We enjoy beautiful lingerie; I've decided it's time I enjoy beautiful socks.
First time shopper - Christmas presents