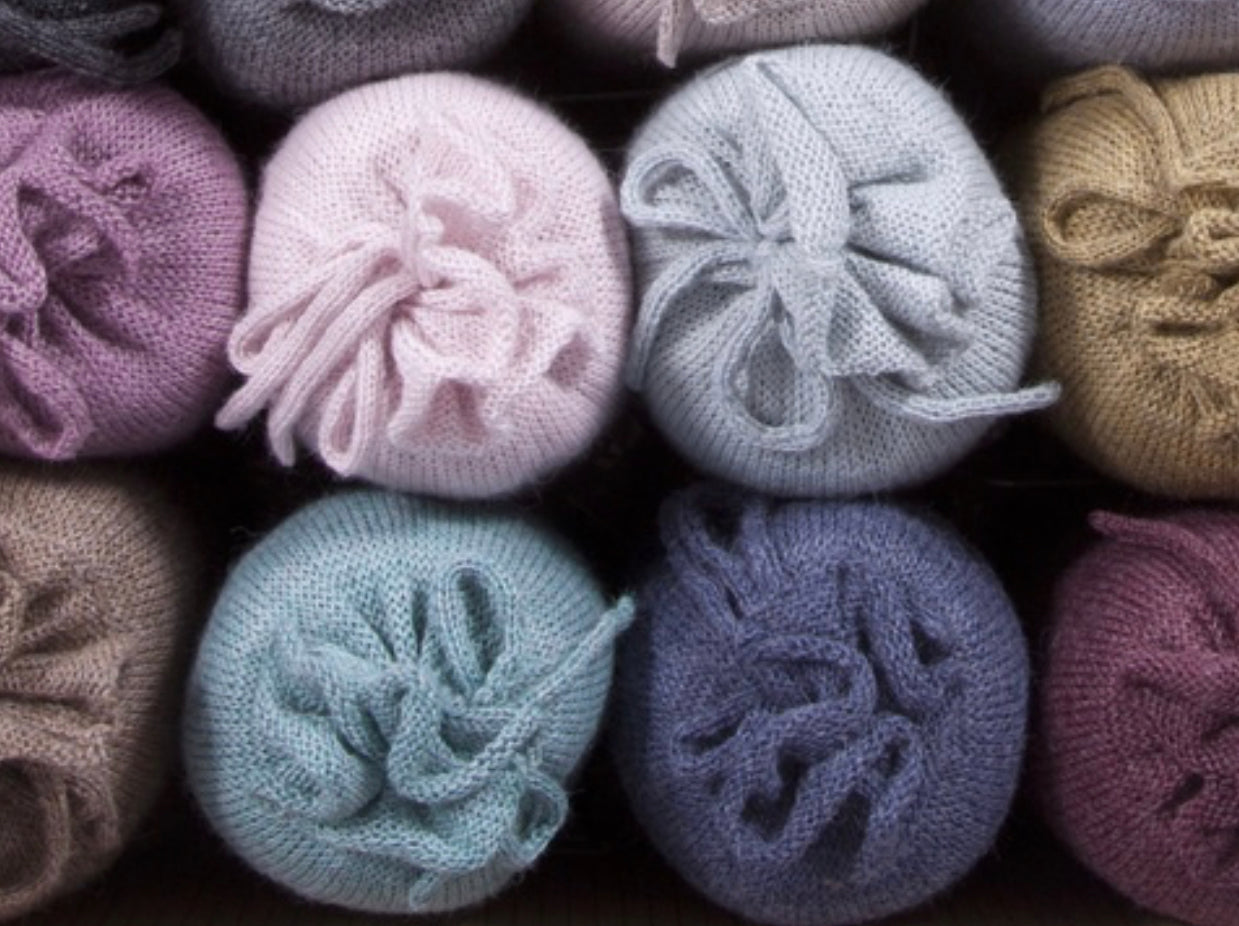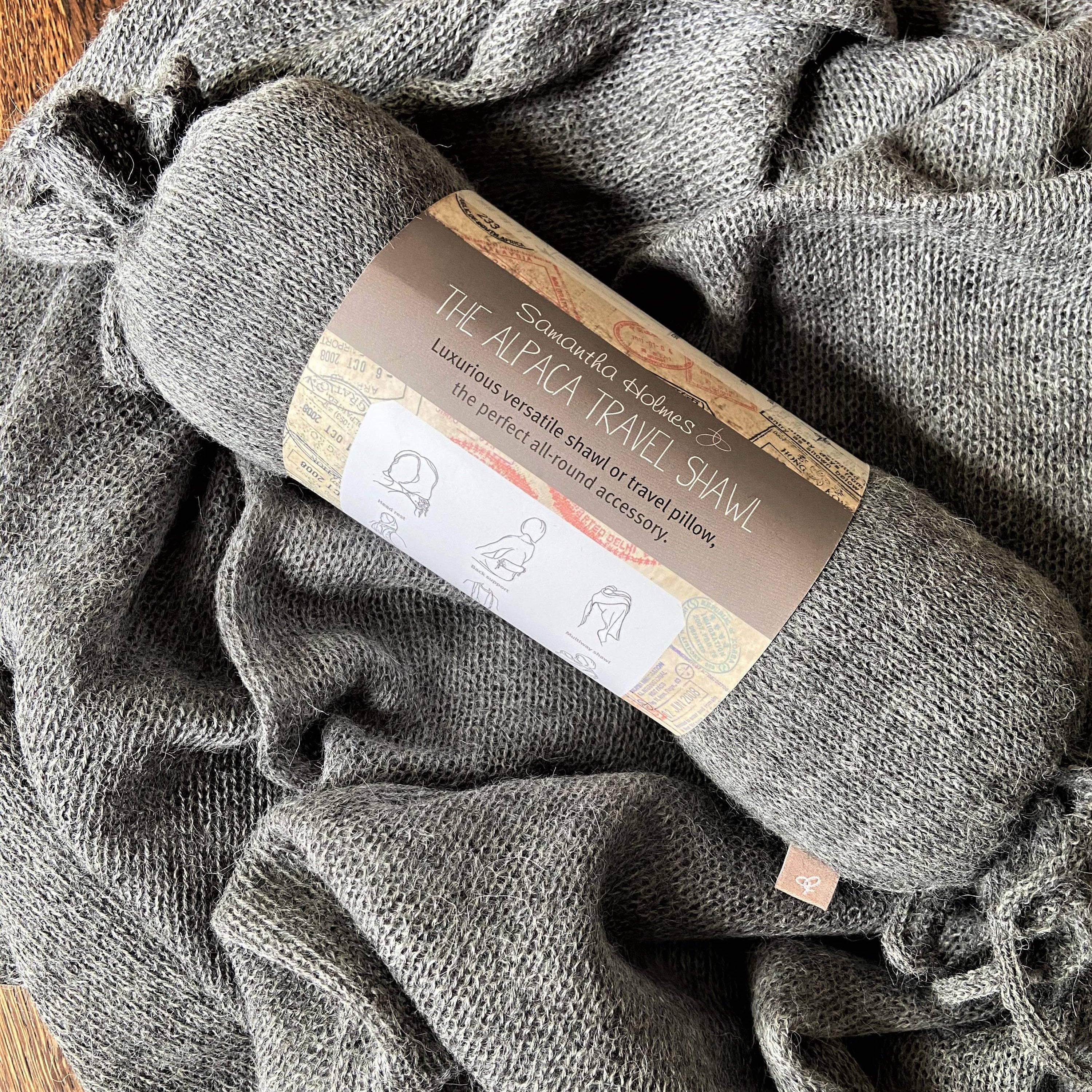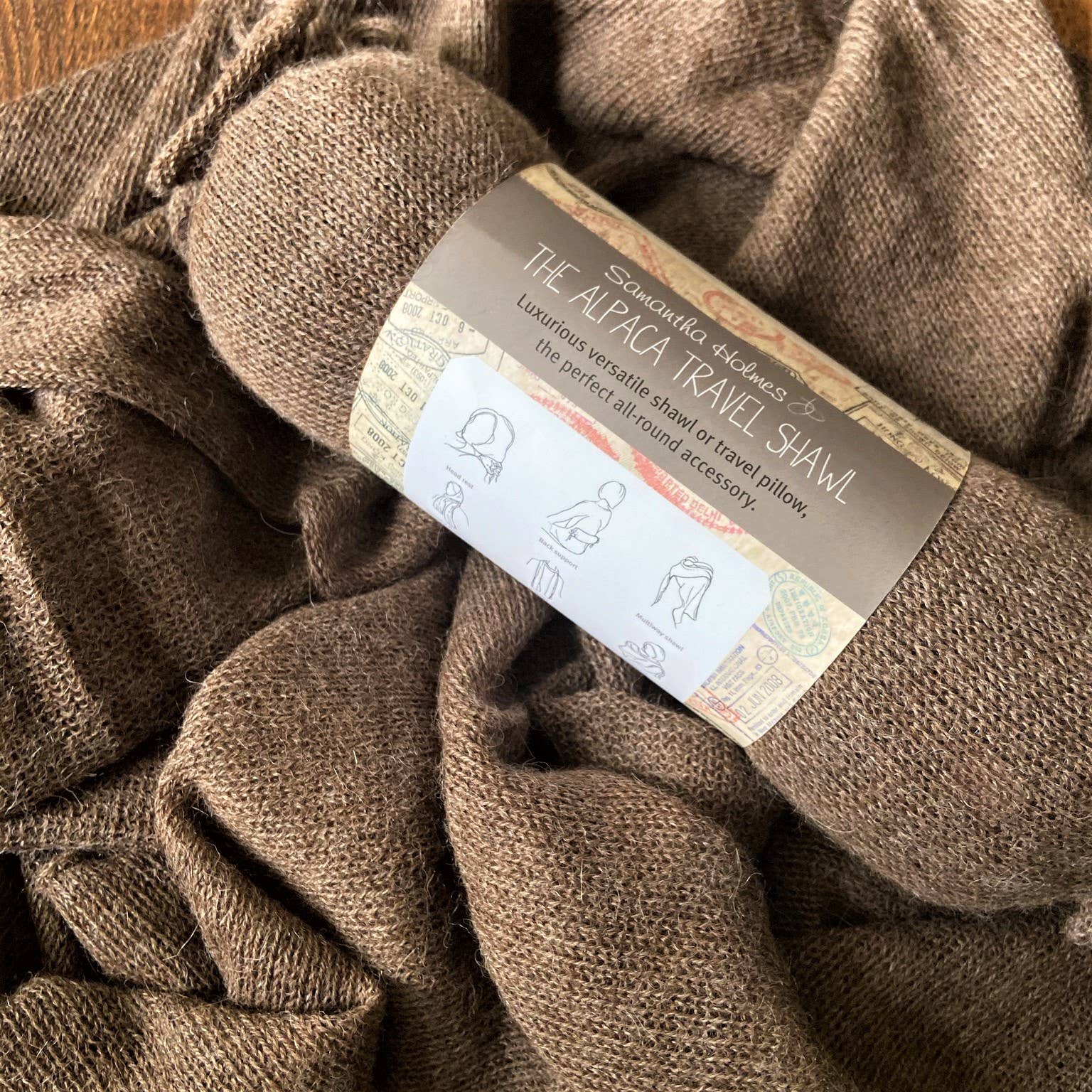 Alpaca Shawl The "Traveler's"
A design classic, this generous 90x190cm shawl comes pre-rolled in a matching drawstring bag to make a neat little travel pillow.
Deliciously light blend of Baby Alpaca(70%) and Bamboo fibre(30%), the shawl is silky soft, whisper light and hypoallergenic – versatile for all occasions but ideal for weddings, mother/baby gifts, holidays, long haul flights, cool evenings instead of a jacket…
Weightlessly warm, our travel shawl is usable Winter or Summer and appeals to all ages, contemporary and classic. The bolster bag protects when you're not wearing it.
Alpaca Shawl The "Traveler's"
Love it!
Alpaca is so light and comfortable! A perfect choice!
Thanks for the Swap
Really appreciate you sending me a colour swap of the item I received!
Beautiful gift!
I recently gave the shawl to a friend as a special birthday gift. As always, the superb quality of the Shed's creations was much appreciated! The soft colour and the fine texture of this shawl makes it lovely to touch and wear. We have purchased several pieces from the Shed and have never been disappointed. The Shed's owners are friendly and pick up is fast and easy. It's a privilege to live and shop local. Five stars!
Love the blue colour.
The blue colour is beautiful