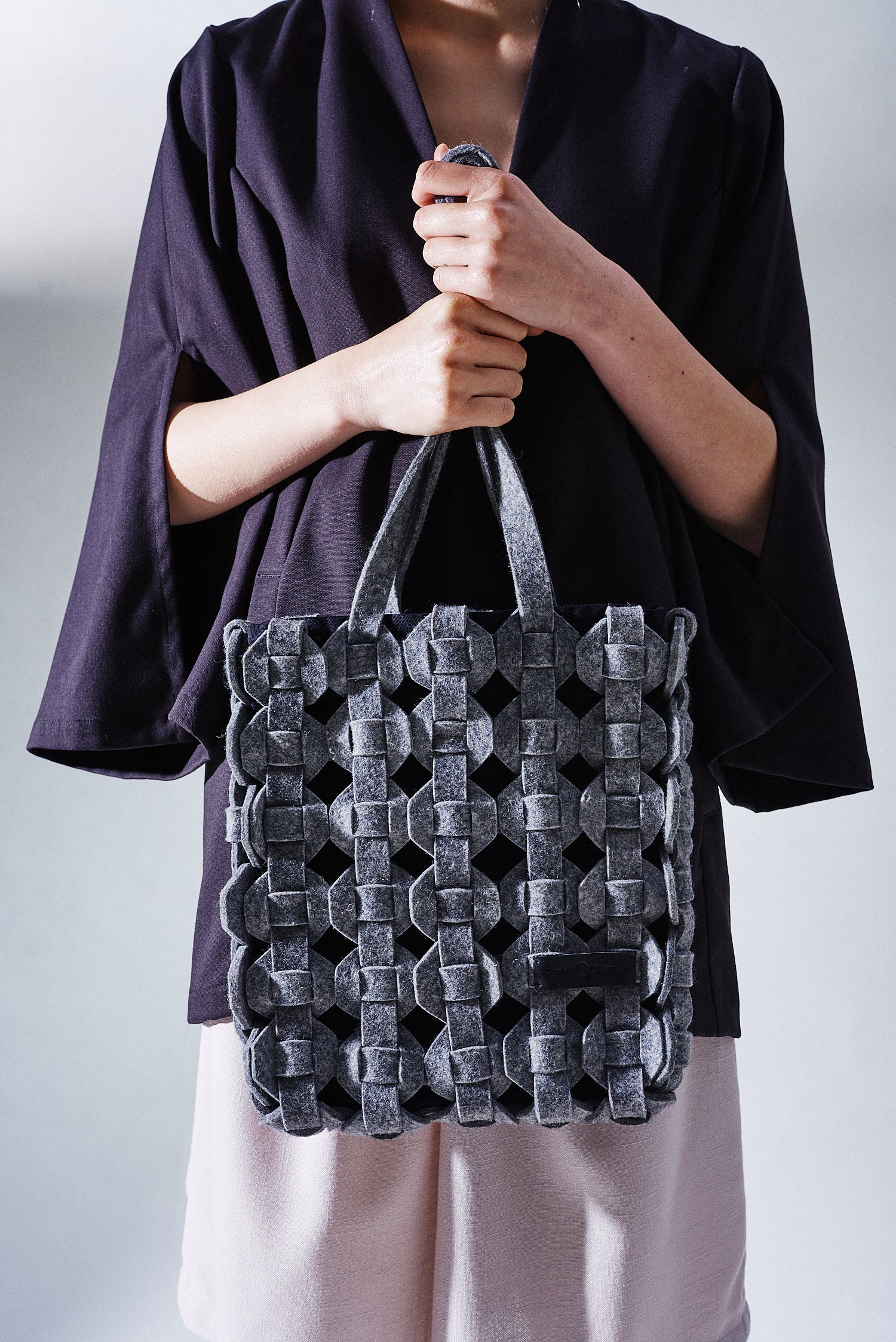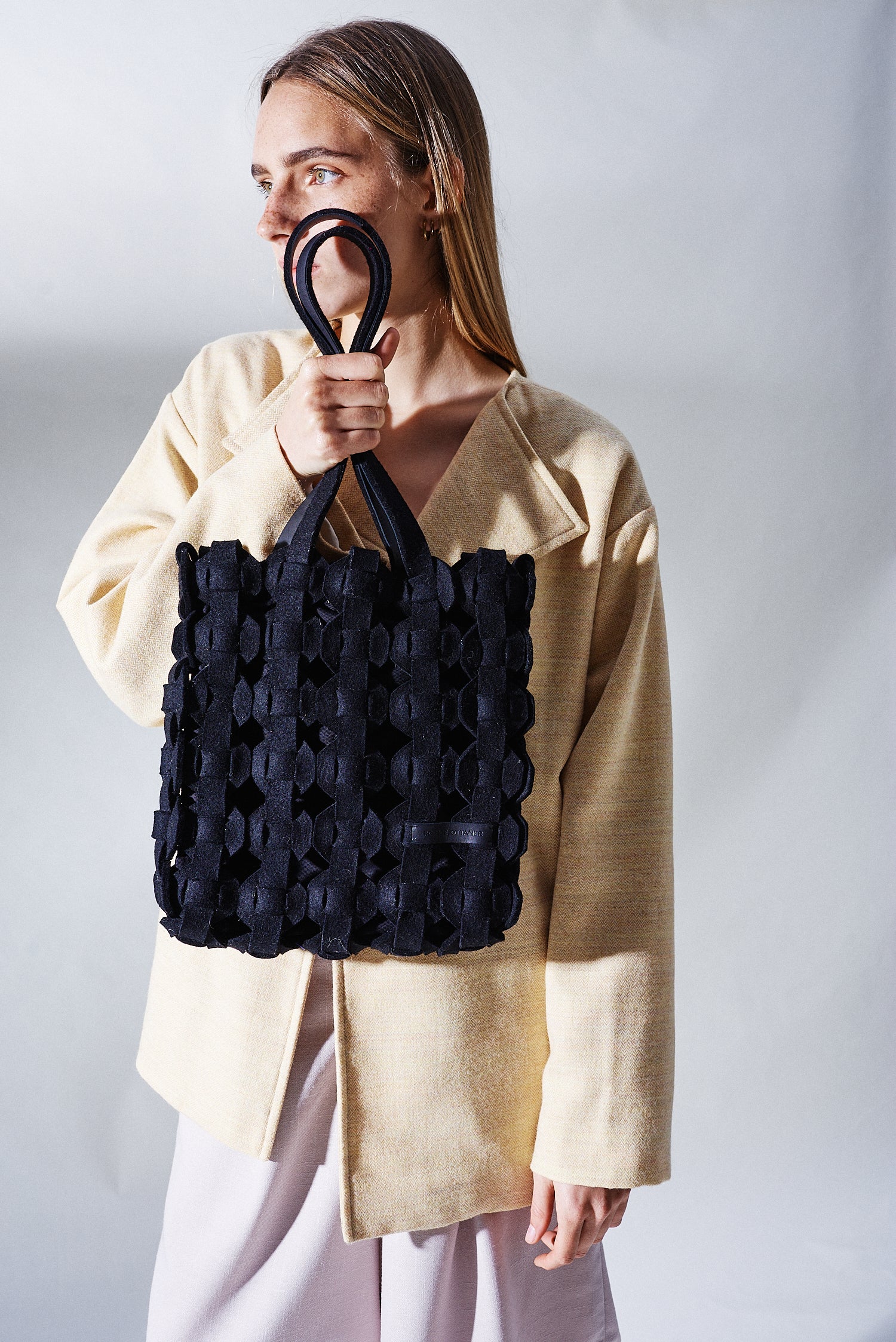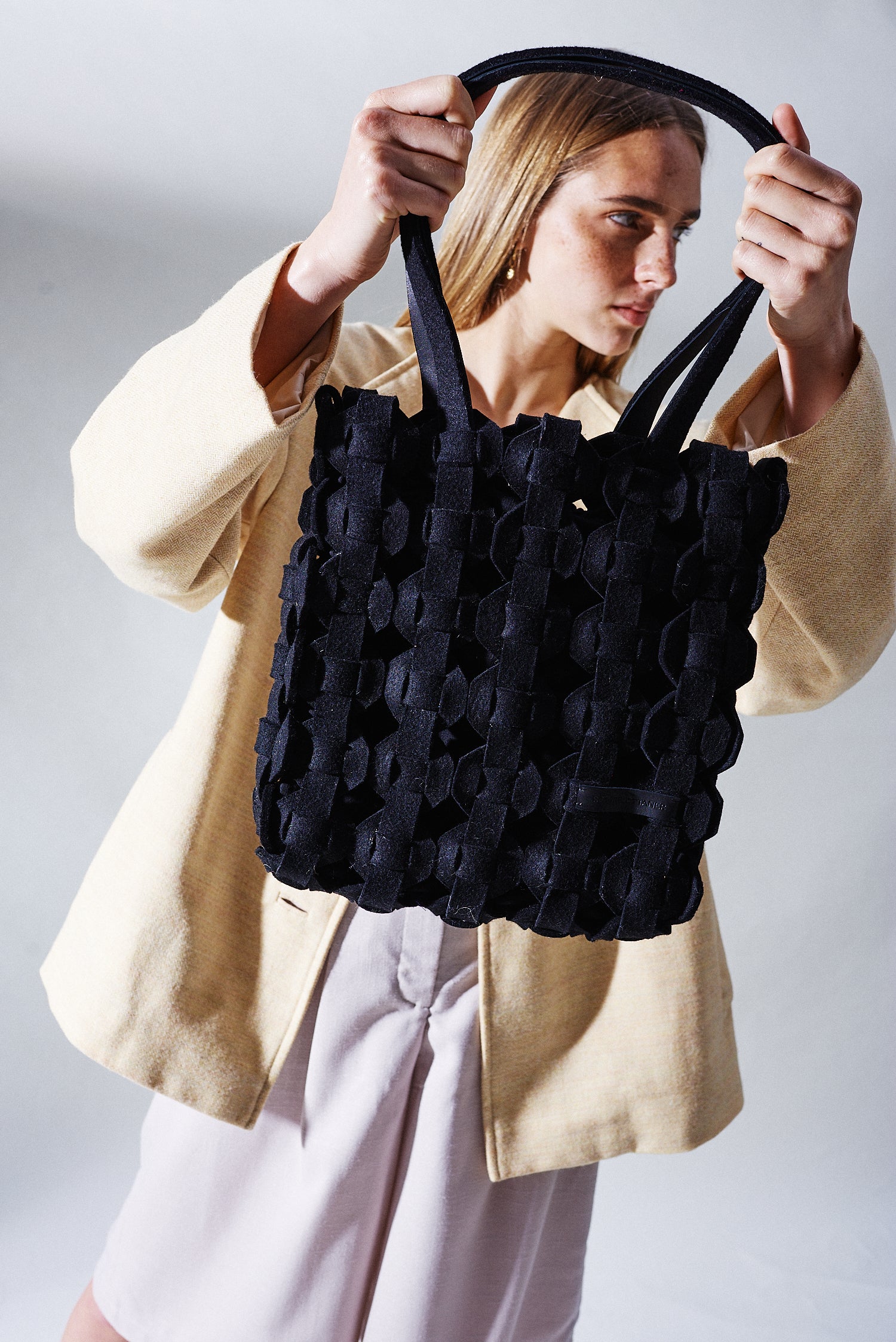 Designed with conscious luxury in mind, this felt bag is crafted by female artisans in Peru for Chetwyn Farms. More than 100 women were empowered by being trained in weaving techniques, leadership skills, personal finance skills, among others.  All of the felt bags in the "Ottaner" Collection use recycled and natural fibres to leave a low impact on the environment.

Our Rozella felt bag is made from strips and geometric shapes of felt that are cut and sewn together in this one-of-a-kind bag. A black drawstring pouch inside shows through the cut-out design to give it a unique 3d look.

Hand-made for Chetwyn Farms!  Material: 25% Alpaca 75% wool.


App. measurements
28cm wide x 40 cm. High
Handles 30cm
Made in Peru