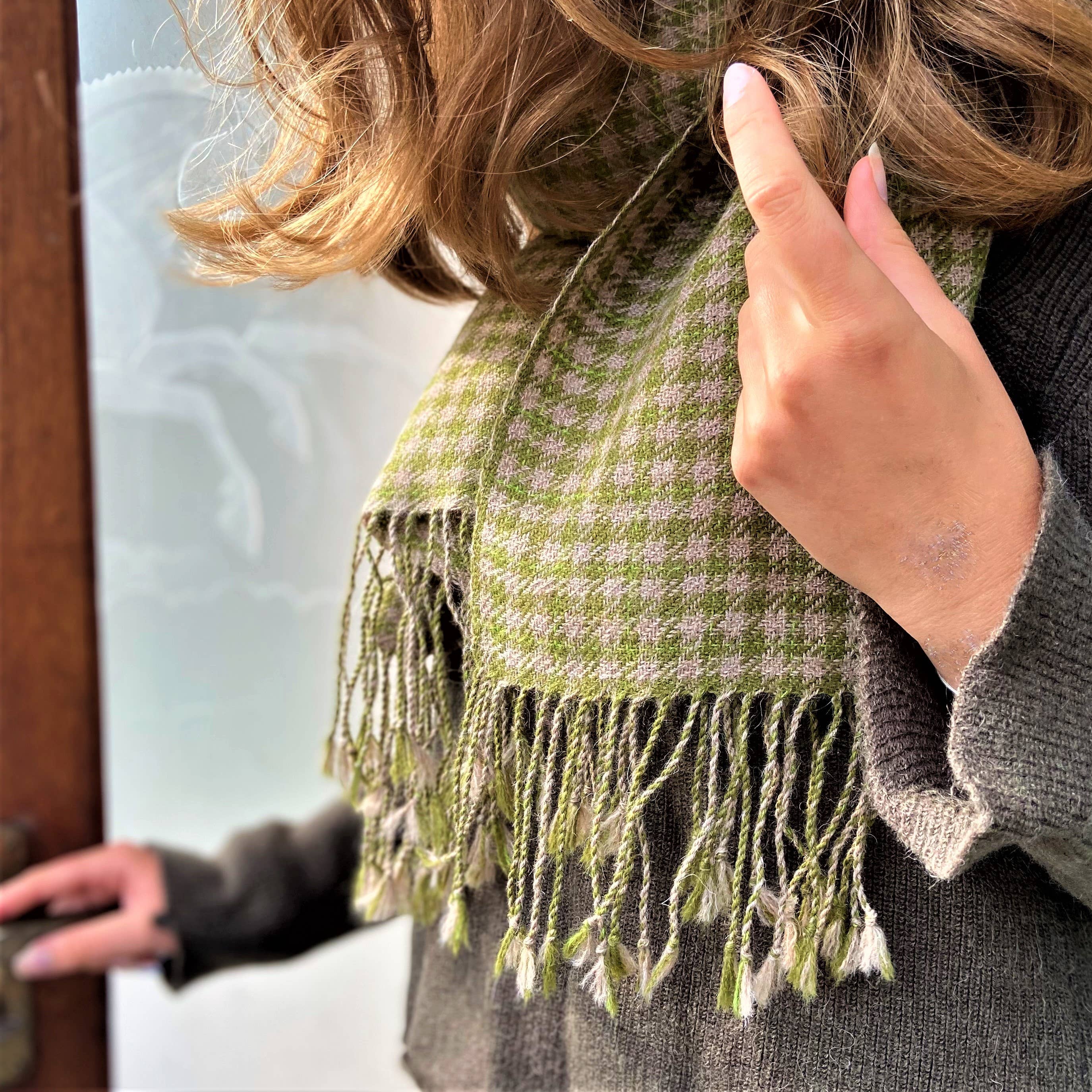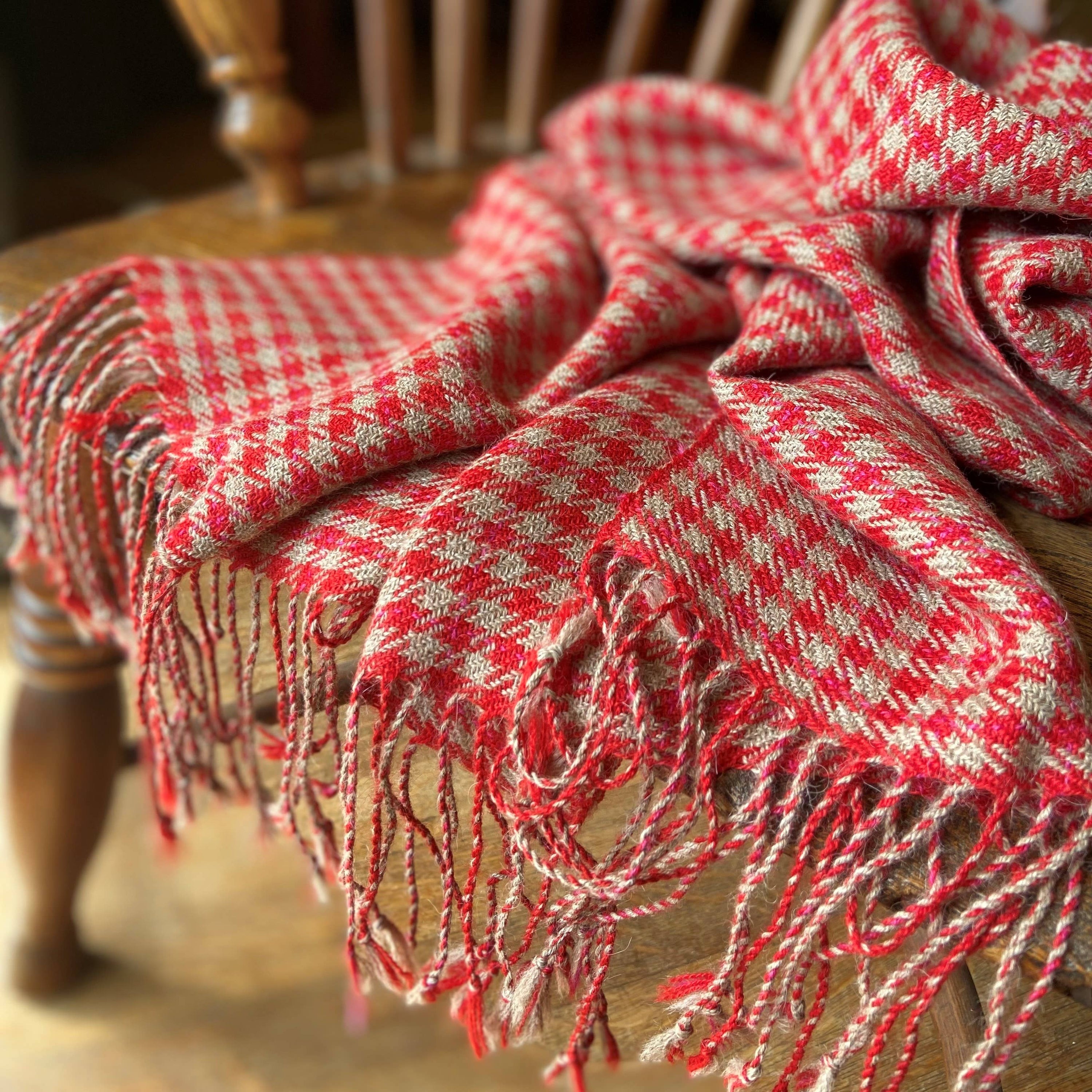 Alpaca Scarf - The "Classic" Houndstooth
Our Alpaca houndstooth scarf  pays homage to a rich Scottish textile heritage. Once worn by Scottish clansmen, houndstooth is thought to have originated hundreds of years ago as a woven tweed cloth in the Scottish Borders.
Today, our unisex houndstooth scarf has taken a new turn. Handwoven by our artisan team using 100% alpaca wool, look closely and you'll see we've added a subtle third shade which makes the pattern more 3D and the colours more resonant. The scarves have a reassuringly heavy quality to them, are silky soft with a high warmth to weight ratio and are tightly woven for impressive durability. Each tassel is skilfully tied by hand.
Size approx 40 x 177cm including tassels
Cold-water Handwash - Do not rub or wring out. Lay flat on a towel to dry to maintain shape.
Alpaca Scarf - The "Classic" Houndstooth
Houndstooth orange and grey scarf
Gorgeous!! Soft and stunning!