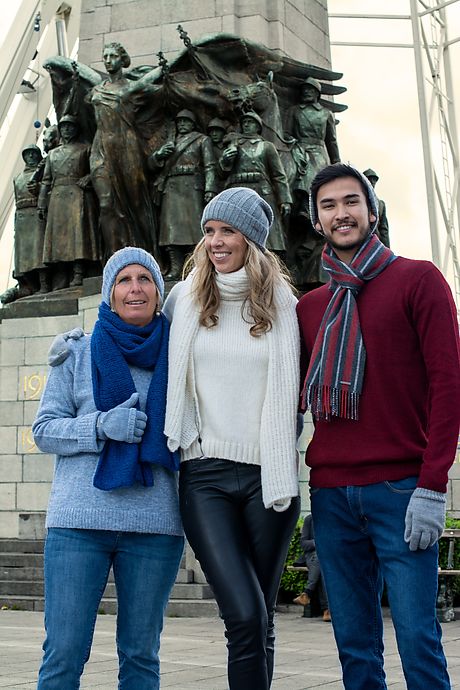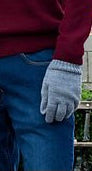 Gloves - fine-knit alpaca
Description
Fabrication
Sizing
The refined touch for your winter: gloves to dress up your winter outfits. Ideal to keep your hands warm! Avoid frozen fingers this winter and enjoy the softness of a pair of Alpaca wool gloves.  Fine-knit and hand-forming!  One size only medium 100% Baby Alpaca

Alpaca wool is characterized by its insulating power, 7 times greater than sheep's wool. Its unrivalled softness is close to cashmere wool. It protects you effectively from the cold, while being soft, without ever making you sweat thanks to its thermoregulatory properties. Alpaca has to adapt to temperature variations of up to 30 degrees during the same day. To do this, it has developed a fleece made up of fine, silky fibres that are particularly thermoregulating. In addition, its high insulating power allows you to wear light and comfortable clothing while protecting you from the cold.

Alpaca is an elastic fibre, which makes our gloves particularly comfortable.

70% Alpaca, 23% Polyamide + 7% Wool
Gloves - fine-knit alpaca