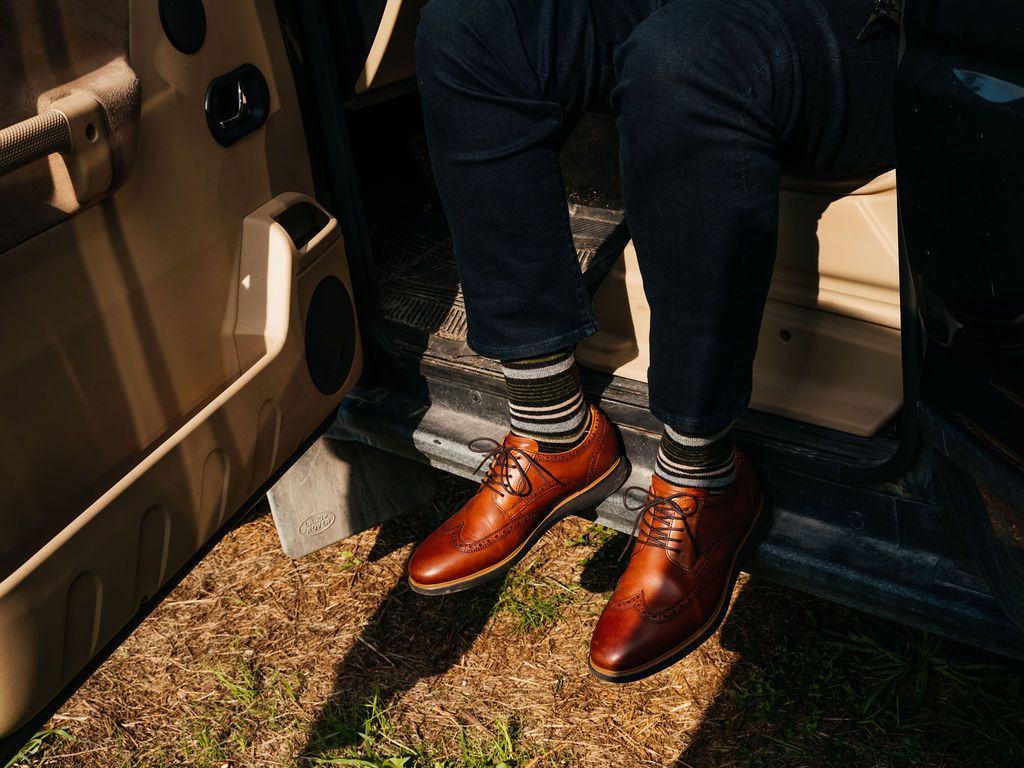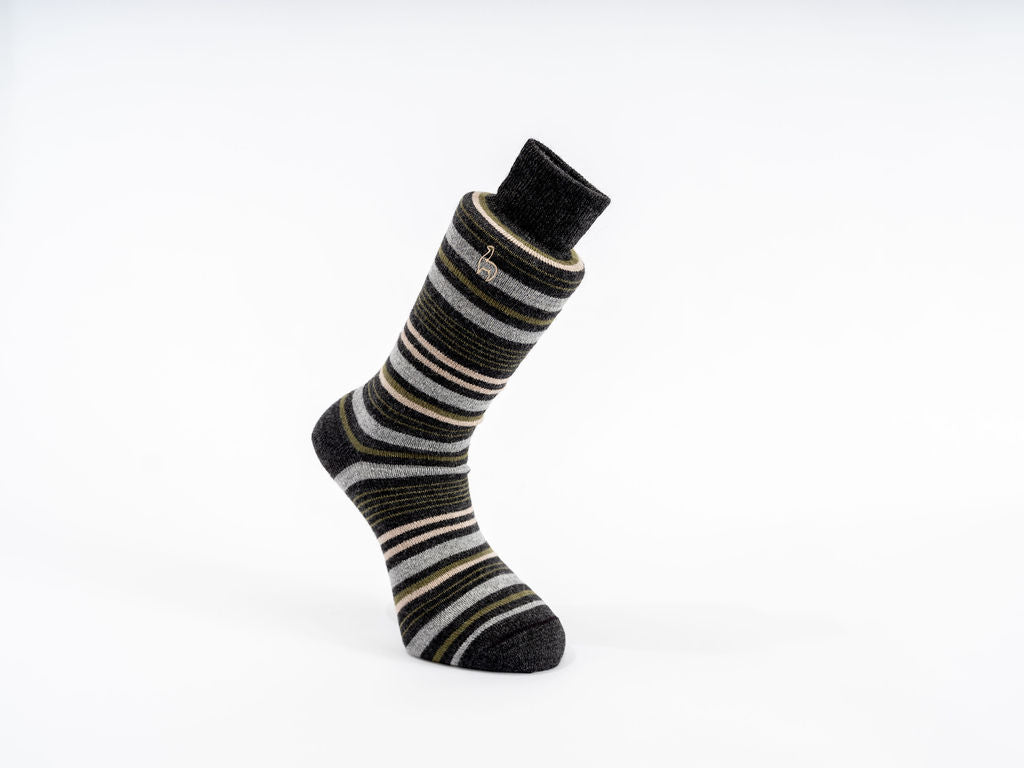 Alpaca Sock - Business-Dress Striped
These light-weight but toasty-warm dress socks are perfect in dress shoes, wearing around the house or at the office.  50% alpaca, 40% acrylic & 10% lycra.  Eco-friendly, hypoallergenic with a soft finish. Import made exclusively for Chetwyn Farms.
A word about sock sizing & care - All our alpaca socks are UNISEX unless otherwise noted.    UNISEX - small 5-8, medium 8-11, large 11-13+ CARE:  Gently wash by hand or on gentle machine cycle in COLD water.  Lay flat to air-dry NEVER put an alpaca sock in the dryer.  The heat and moisture will felt the sock!  Consider the use of a "Laundry Bag" to keep socks separate during the wash!

All Our Socks are unisex
Small 5-8
Medium 8-11
Large 11-13+
Alpaca Sock - Business-Dress Striped
Alpaca Socks
Love the sickest and customer support
Great socks.
The recipient will be wearing them on cold mornings when golfing…
Socks were wonderful and made great presents
Many people were made happy to get these wonderful socks for Christmas.
Best socks ever!
Business Dress Striped socks are so comfortable to wear. My feet feel like they have slippers on in my shoes. All the socks from SHED Chetwyn Farms are the best feeling socks on my feet. They are not to tight on the legs but don't fall down.