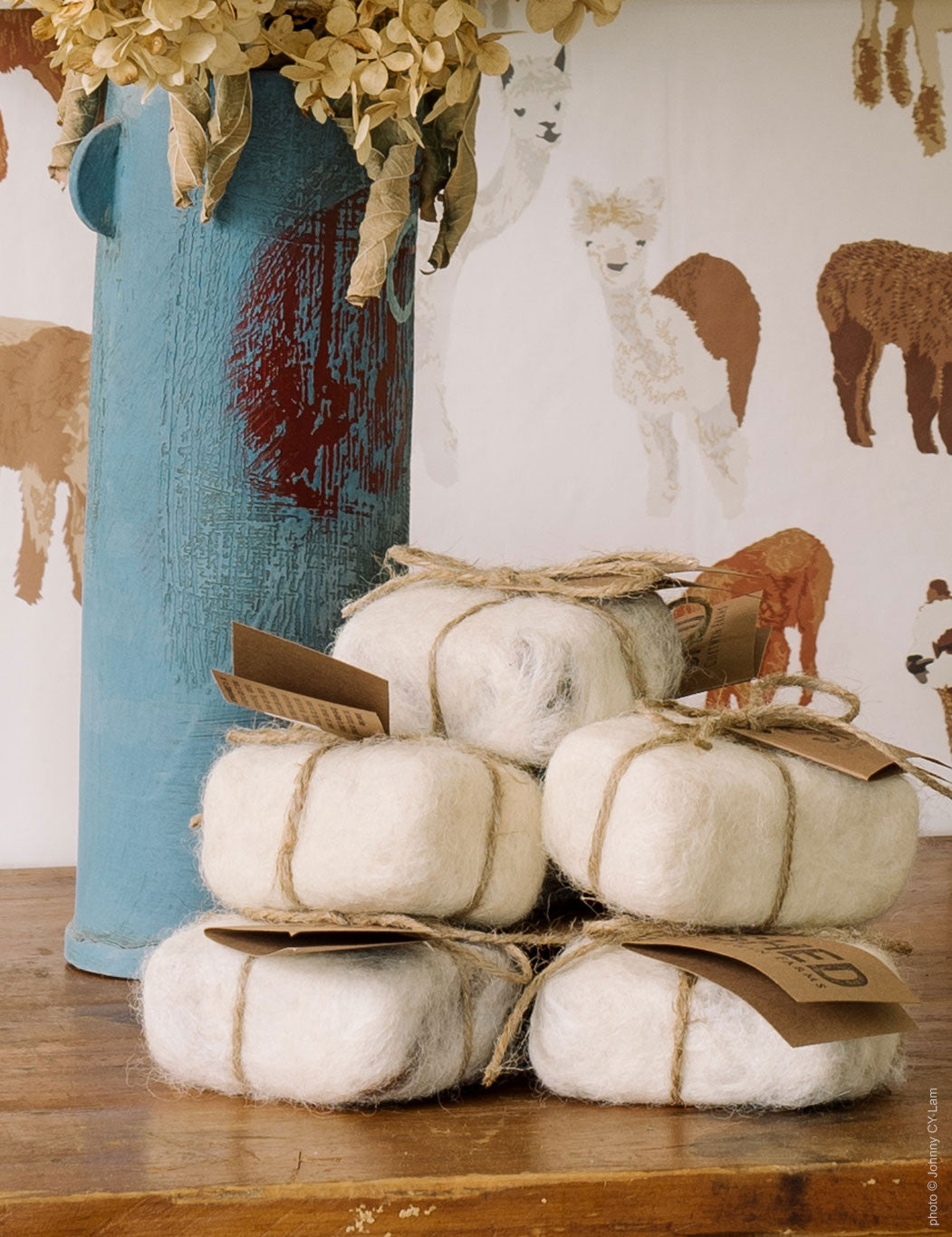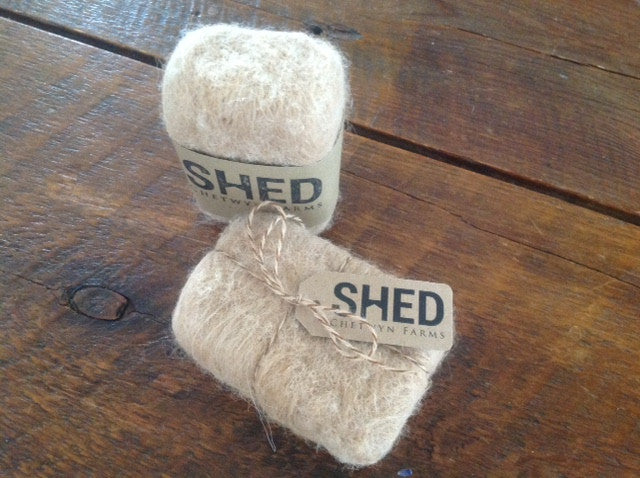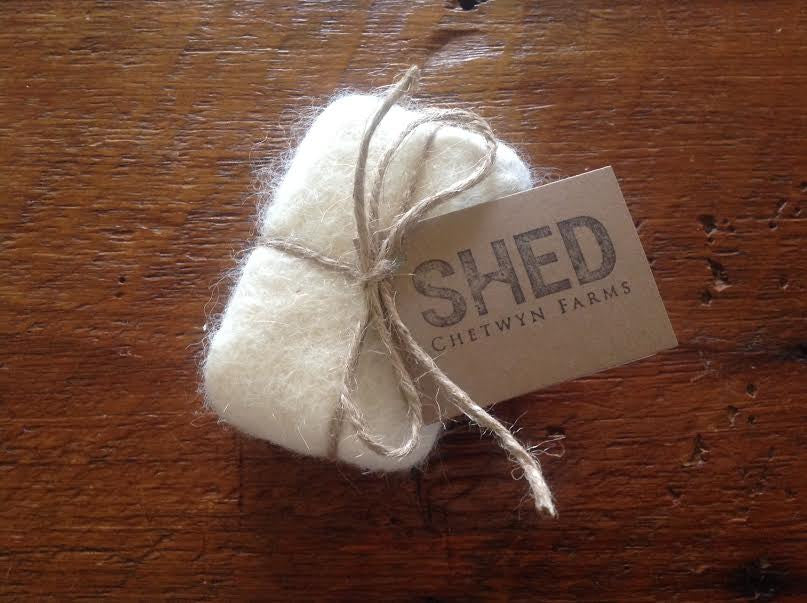 Alpaca Fleece Soap - "After-The-Garden"
Our hand-crafted cold-pressed After-the-Garden Soap contains fresh lemon-balm and several essential oils that help remove stains from the skin.  We wrap the soap with a thick layer of fine alpaca fleece and hand-felt it to the bar to provide lasting usage.  Combined with the fine fleece of alpaca this over-sized bar helps scrub and exfoliate hands after working in the garden.  
Many of our visitors use the "After-The-Garden" alpaca fleece covered soap as an everyday soap kept next to the kitchen sink or shower!

Hand-pressed min Net weight 4oz
Alpaca Fleece Soap - "After-The-Garden"