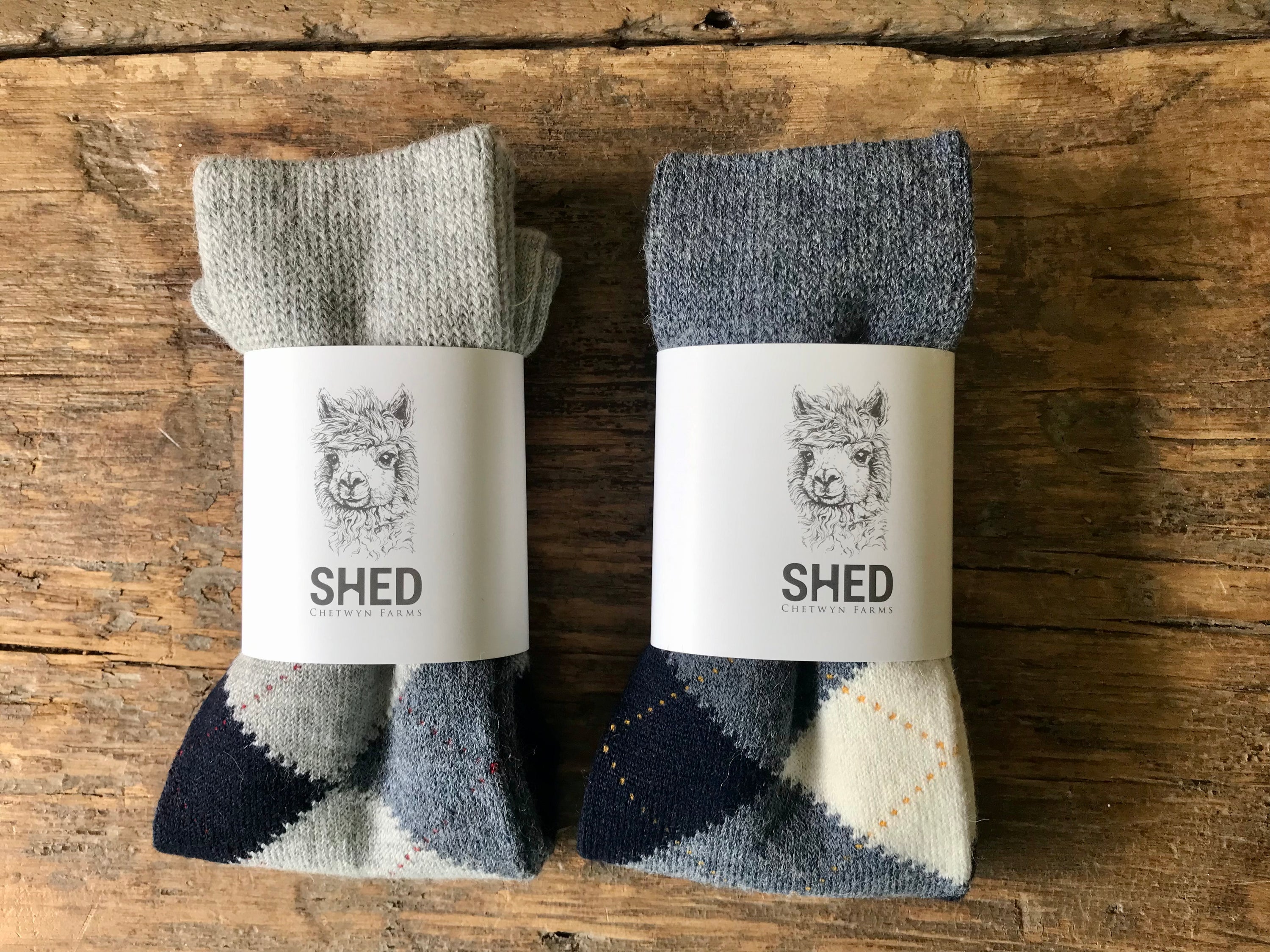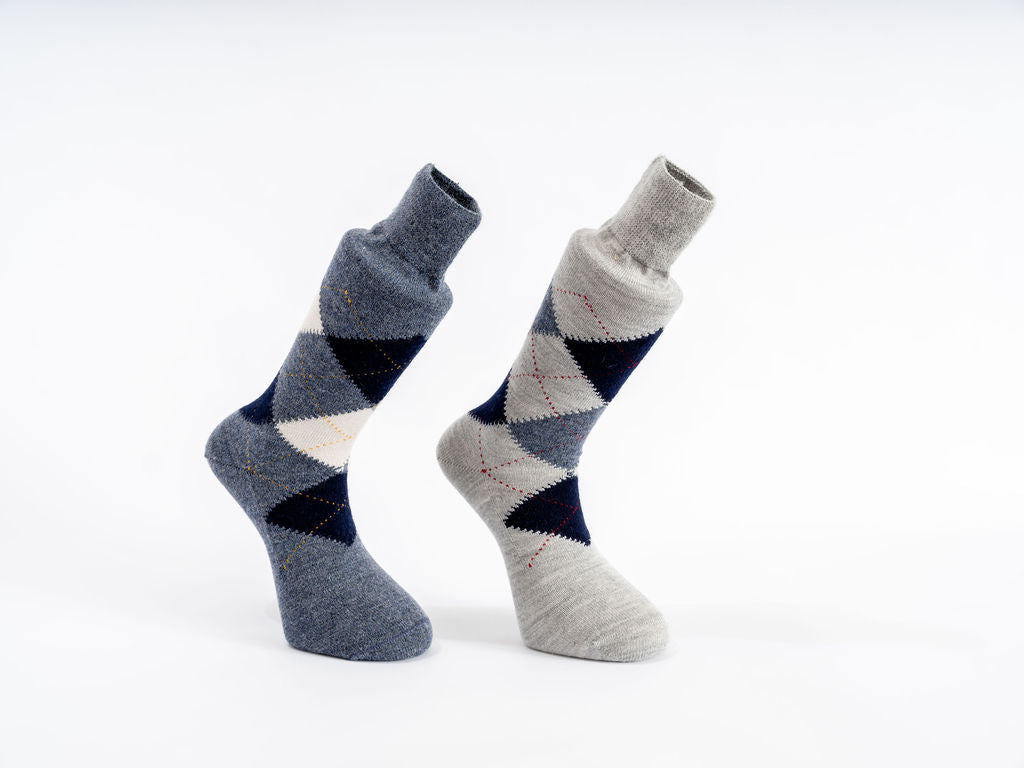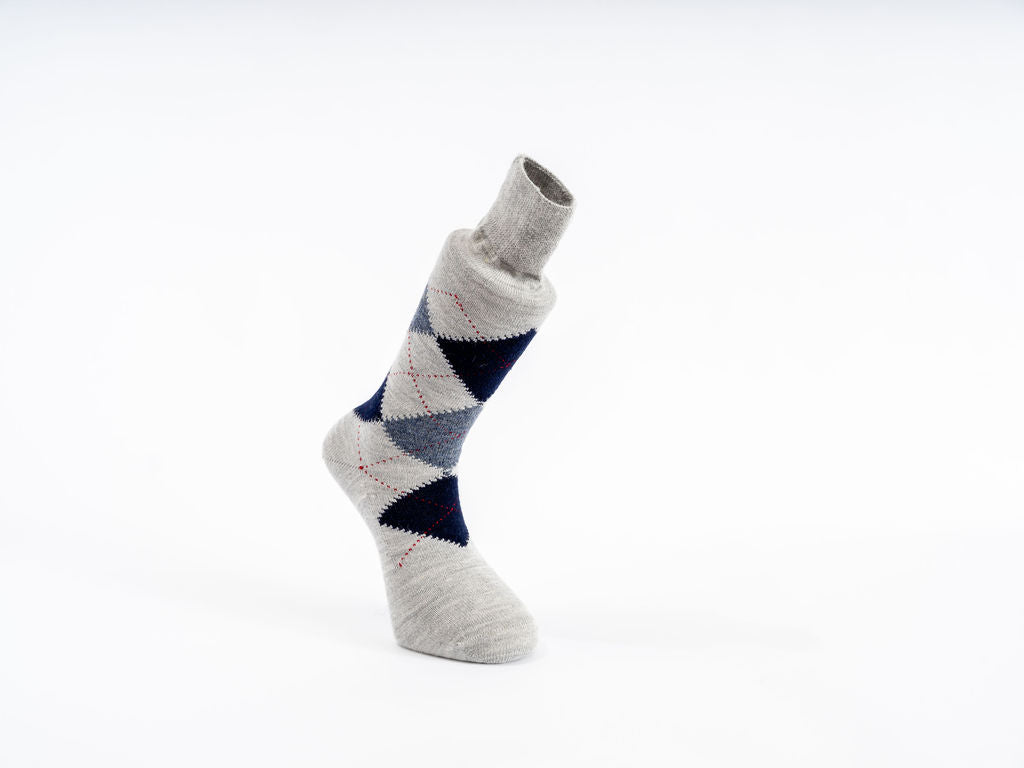 Alpaca Socks - The "Highland" Argyle Dress Sock
These warm naturally hypoallergenic alpaca wool socks may be what you are looking for! Alpaca fiber is warmer and stronger than wool, perfect for everyday wear.
This premium alpaca sock is both warm yet breathable - perfect for year-round wear!
Made exclusively for Chetwyn Farms
Import
A word about sock sizing & care - All our alpaca socks are UNISEX unless otherwise noted.    UNISEX - small 5-8, medium 8-11, large 11-13+ CARE:  Gently wash by hand or on gentle machine cycle in COLD water.  Lay flat to air-dry NEVER put an alpaca sock in the dryer.  The heat and moisture will felt the sock!  Consider the use of a "Laundry Bag" to keep socks separate during the wash!

All Our Socks are unisex
Small 5-8
Medium 8-11
Large 11-13+
Alpaca Socks - The "Highland" Argyle Dress Sock
Cozy Socks
I bought the socks for my Husband because his feet are always cold & they sweat a lot. He is happy with the socks because the socks keep him warmer & his feet are now drier.