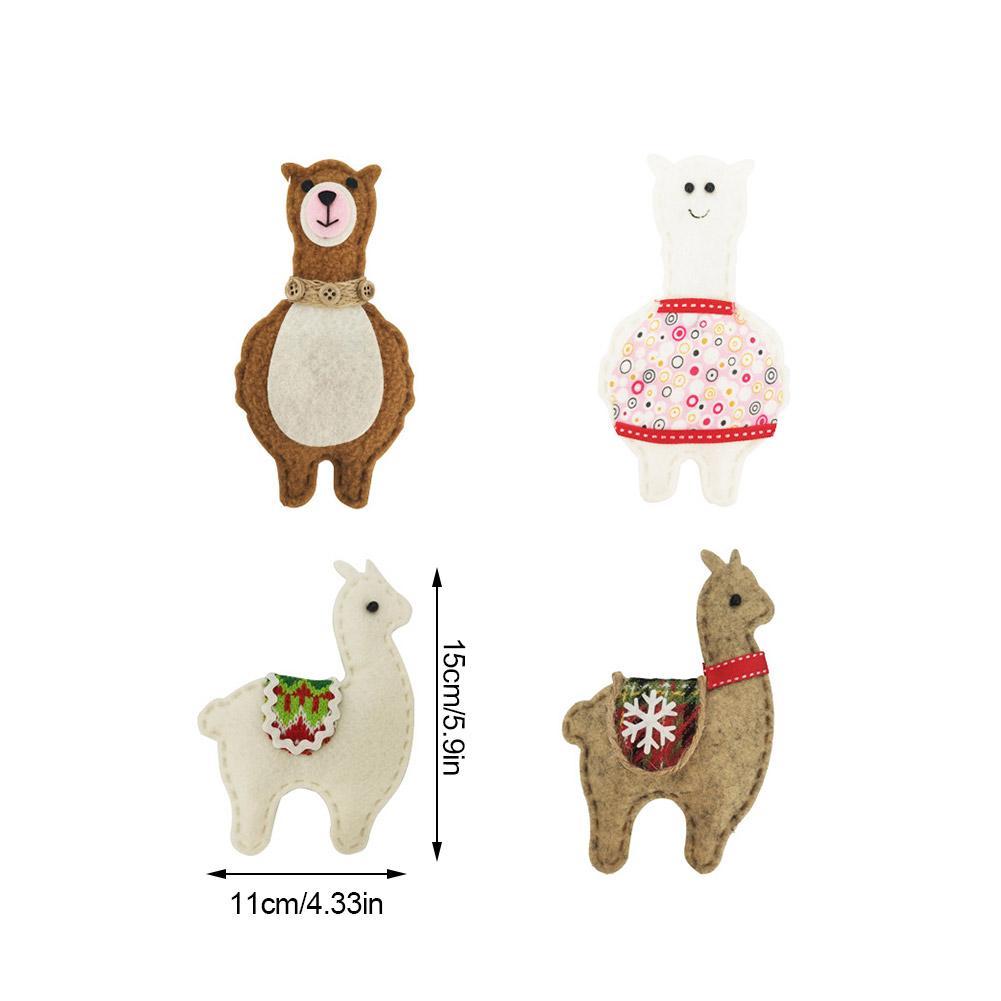 Alpaca Ornaments - Holiday Felted Alpaca
Handmade Felt Alpaca Tree Hanging Christmas Ornaments

Holiday Alpacas - what could be more festive for the alpaca lover?  Beautifully adorn your tree and home with traditional hand made creations which hint of years past. A classic timeless holiday look featuring alpacas.
Available in 2 assortments - set of 4 assorted or set of 2 ornaments as shown.
Materials: hand crafted felt material, lightly stuffed.
Measures approximately 6" tall. Weight 1.1 oz per set of 4.
Alpaca Ornaments - Holiday Felted Alpaca