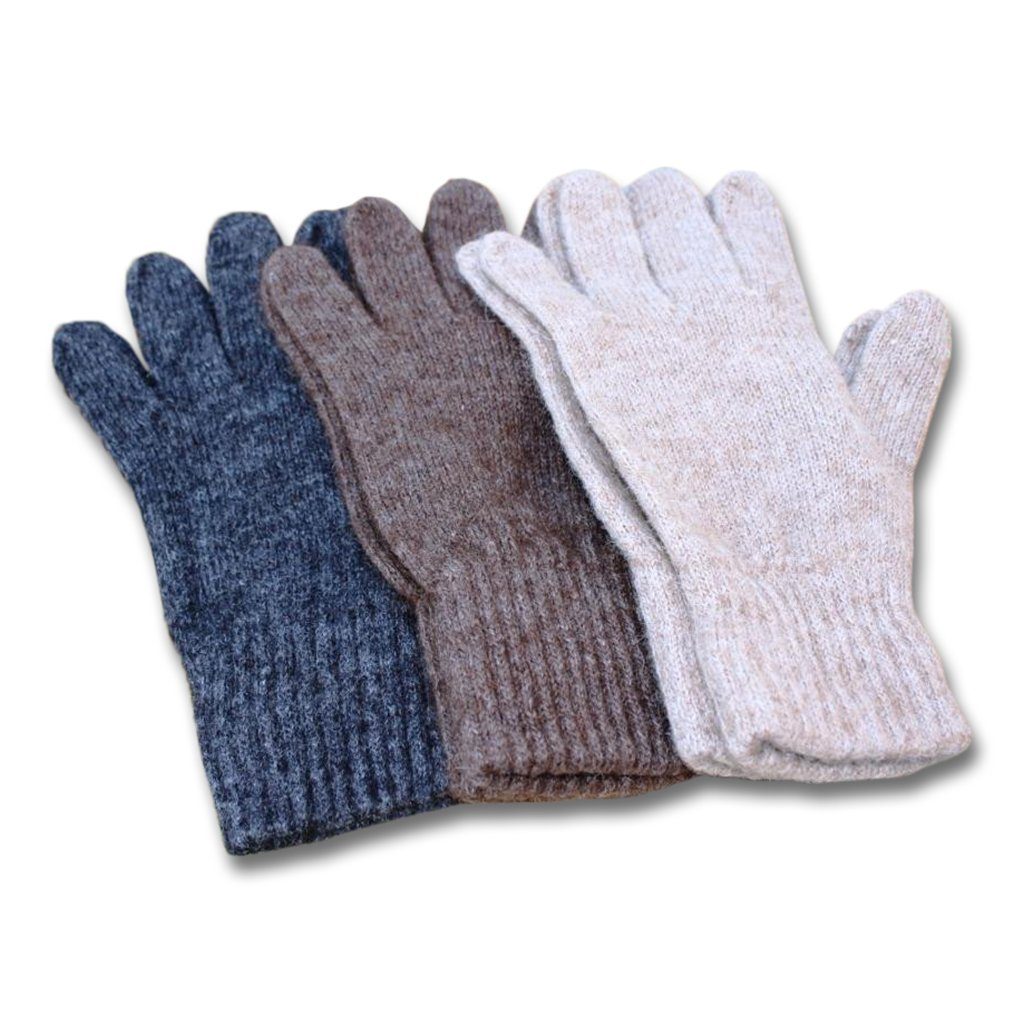 Alpaca Glove - Work Glove
Our Alpaca Work/Play Alpaca Gloves are what get us through winter. Farm tested, farm tough! Made of soft alpaca fibre which has hollow-core insulation factor; everyone who works outdoors will LOVE these gloves!

Natural colors, undyed. They have a particularly strong following among hunters, fisherman and farmers of all types. TIP! Some have reported wearing them as a liner INSIDE another glove for an extreme warmth combination, smart!  Functional yes! But they're also quite attractive in soft subtle color shades.
one size only unisex large
one size only unisex large
Alpaca Glove - Work Glove