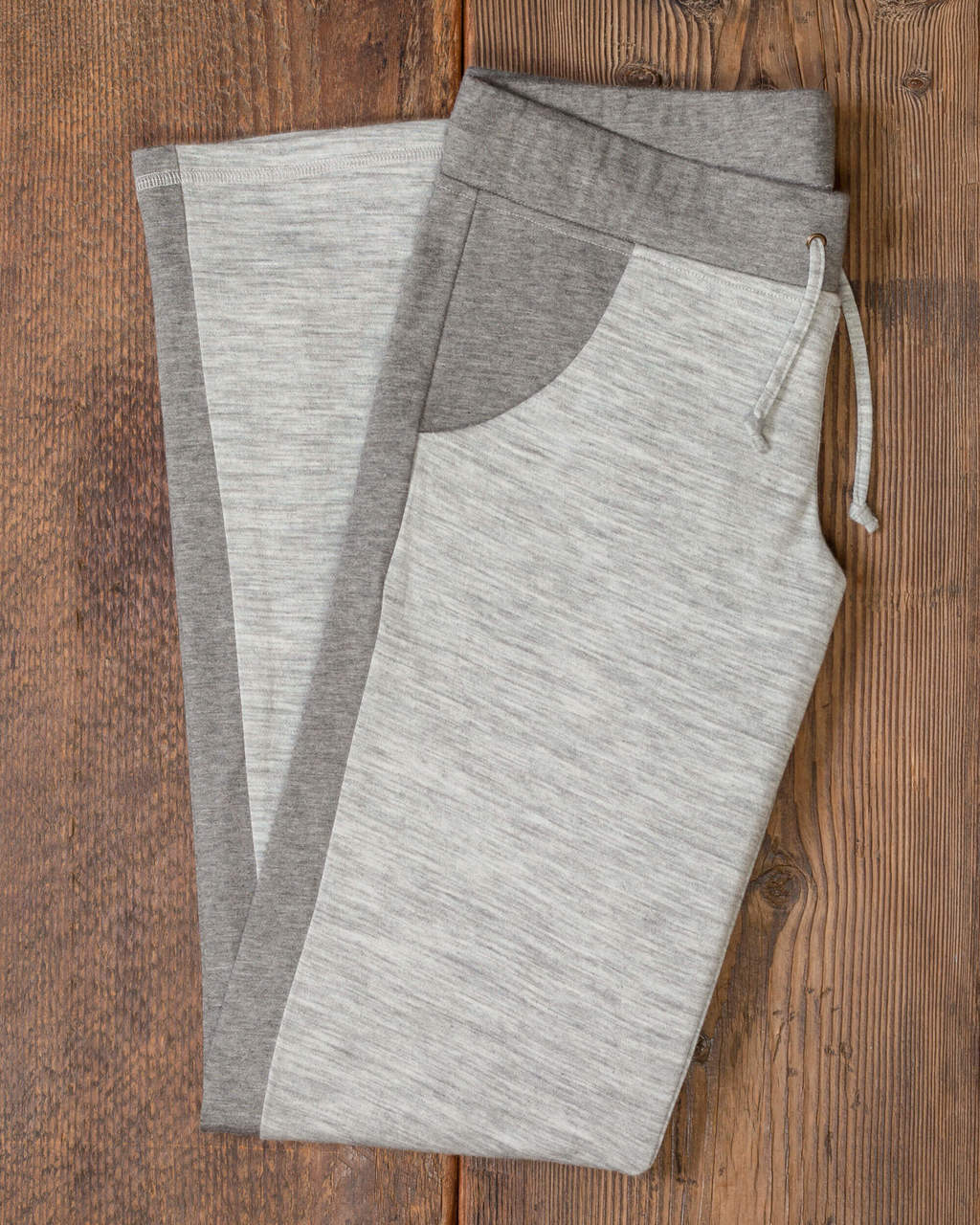 Alpaca Lounge Pants - The "Hallowell"
These ultra-comfy unisex lounge pants work magnificently as your Saturday around-the house-pant. With baby alpaca and pima cotton, these easy fit sweatpants feature a stripe down each leg, which allow for a trendy touch.

Easy fit through hip and thigh with slight wide leg. Double-faced fabric for your ultimate comfort. These are unisex, please follow sizing chart.

Face side: 100% baby alpaca
Back side: 100% pima cotton | dry clean only.

Size Waist Band Side Length
XS 31.5" 39"
S 32.5" 39.5"
M 34" 40"
L 36.5" 40.5"
XL 38.25" 41"

Alpaca Lounge Pants - The "Hallowell"