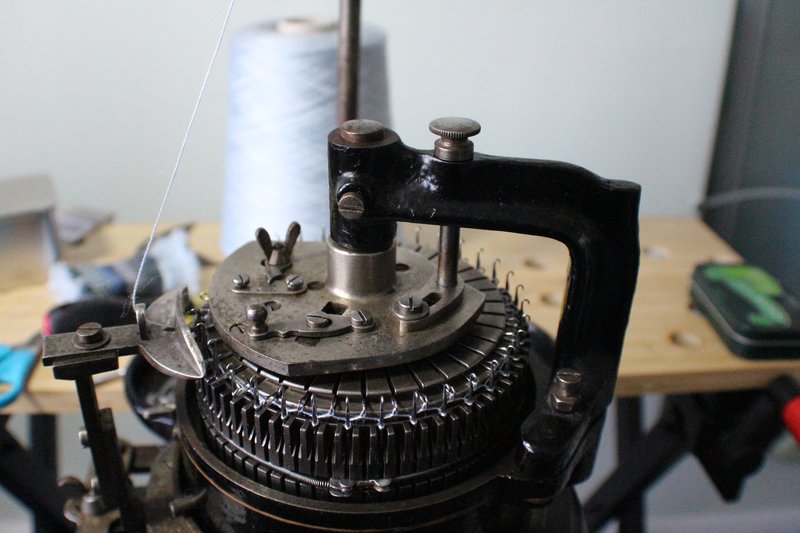 Alpaca Sock - Hand-Cranked Therapy Sock
HAND-CRANKED SOCKS THAT PAMPER YOUR FEET!
Unisex sizes - relaxed fit - one colour only "Dark-Mocha"
Handmade socks are not easily found today, but we have a team that uses vintage circular sock machines to create one-of-a-kind socks for you! The average pair of adult socks contains about 25,000 stitches. These socks fit in a shoe or boot and are especially suitable for anyone with impaired leg circulation or diabetes as well as leg swelling. These medium weight crew length alpaca socks feature our blend of 70% alpaca fibre for comfort, warmth and moisture wicking as well as 20% merino and 10% nylon for added durability, memory and resilience. The rib design has more give, the cuff is wider and there is NO elastic for a non-restricting fit. Great for year-round wear.
Made locally in Ontario, Canada. *perfect for diabetics and those suffering foot neuropathy
A word about sock sizing & care - All our alpaca socks are UNISEX unless otherwise noted.    UNISEX - small 5-8, medium 8-11, large 11-13+ CARE:  Gently wash by hand or on gentle machine cycle in COLD water.  Lay flat to air-dry NEVER put an alpaca sock in the dryer.  The heat and moisture will felt the sock!  Consider the use of a "Laundry Bag" to keep socks separate during the wash!
All Our Socks are unisex
Small 5-8
Medium 8-11
Large 11-13+
Alpaca Sock - Hand-Cranked Therapy Sock
Hand cranked socks
My brother received these and has found them to be very soft and comfortable to wear.
Birthday socks
Bought these socks for my sister with diabetes. She loves them.
Sock - Hand-Cranked Therapy Sock
Stocking stuffers
They look lovely. We have not used them yet however as they were purchased as stocking stuffers!!
My order contained Christmas gifts.