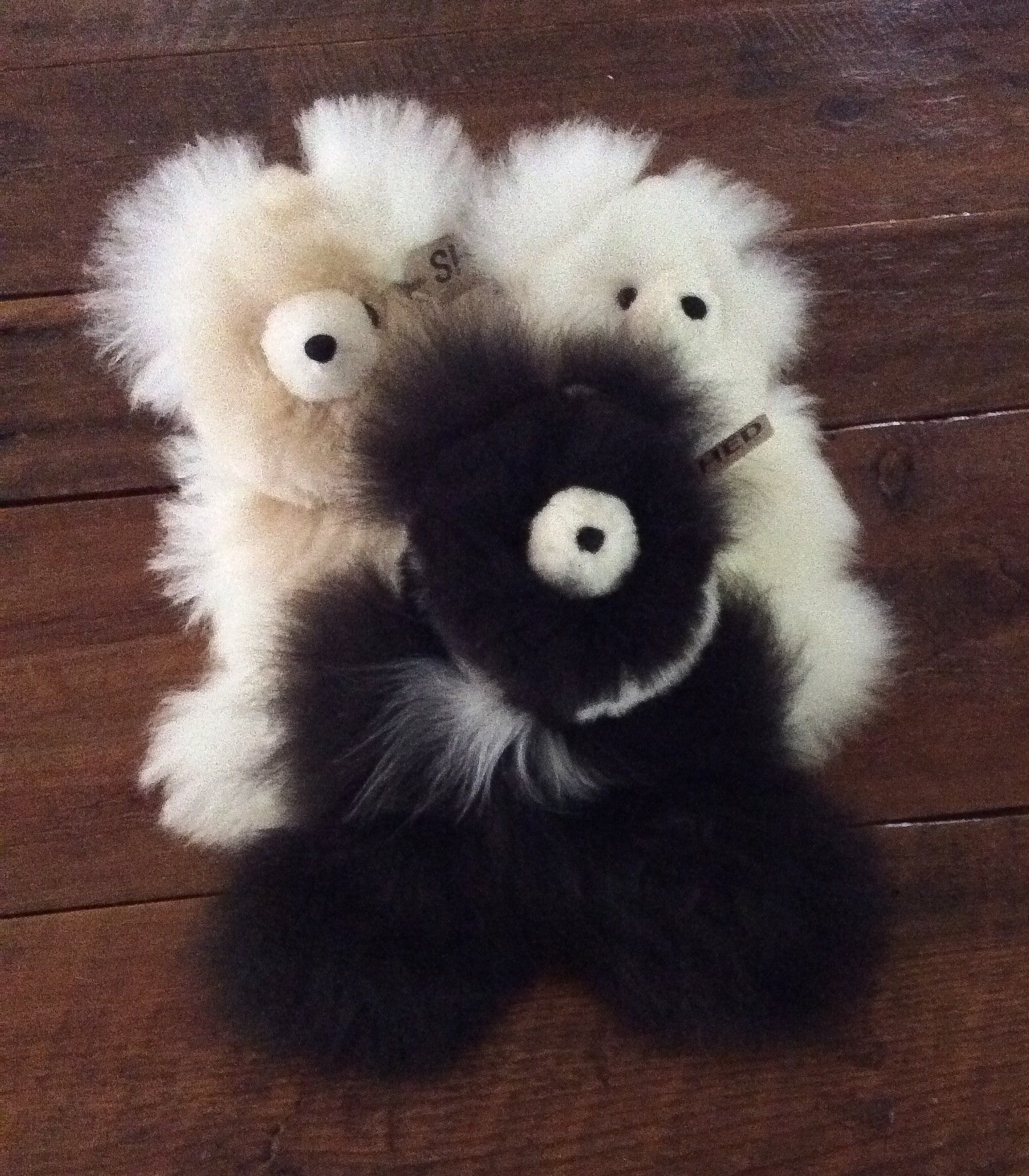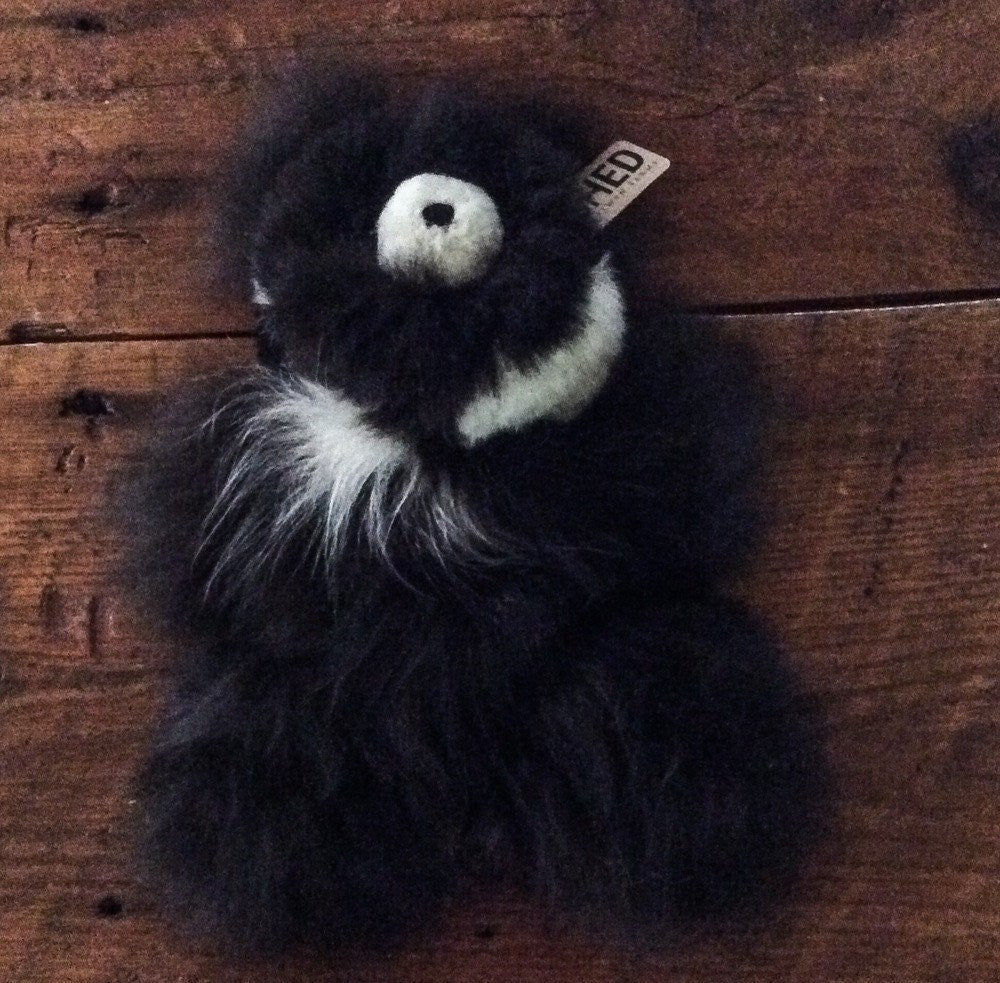 Alpaca Plush - "Buddy-Bear" "Guilt Free Alpaca"
Visitors to our farm sometimes (not always) get a chance to pet one of our alpaca.  These delightfully fluffy bears are made in Peru at an alpaca sanctuary where the hides are used at the natural end of an alpaca life to make plush bears.  It is the second best thing to owning an alpaca! small bears are app 8 inches high
Alpaca Plush - "Buddy-Bear" "Guilt Free Alpaca"
Buddy bear
So soft…the one I got looked more like Chewbaca!
An exceptional company!! 5 ⭐️ !
A few years ago I bought an alpaca teddy bear in Peru. It was so amazingly soft that I was very sorry not to have bought more. I discovered Shed online and bought two more for my grandkids. They are just as lovely and soft as my first one. I am thrilled with the purchase. I also ordered yarn and woolens freshener. This all came within days—to Montréal. Beautifully packaged. I will order again. So impressed!!!
The Sweetest Little Bear
This is the fluffiest, cutest little bear! I bought it for my best friend's first baby, and I hear she loves it! It's very well made, and I love that its made with such natural, sustainable products.
Best baby gift ever!
I think I have purchased 10 buddy bears from SHED over the years and that is because they are the greatest new baby gift. Super soft, adorable and the right price! Thank you SHED!